Oil Prices Lifted by Supply-Cut Hopes, U.S. Growth Outlook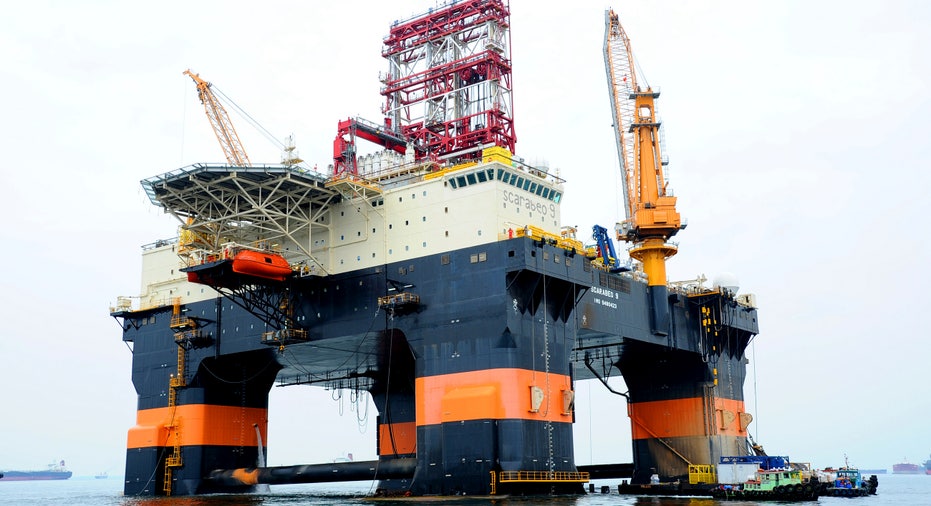 Oil prices surged Monday on hopes that major producers would agree to freeze supply and as positive U.S. economic data fueled optimism about robust demand.
The U.S. benchmark contract recently rose $1.67, or 4.7%, to $37.59 a barrel on the New York Mercantile Exchange, the highest intraday price since early January. Brent, the global benchmark, climbed $1.91, or 4.9%, to $40.63 a barrel on ICE Futures Europe, the highest intraday level since December.
Oil prices have risen steadily in recent weeks after Russia, Saudi Arabia, Venezuela and Qatar agreed last month to freeze their output at January levels in an effort to support prices.
On Monday, the United Arab Emirates's energy minister said that current prices are forcing all suppliers to freeze their production.
"It doesn't make any sense for anyone to increase the production with the current prices," Suhail bin Mohammed al-Mazrouei told reporters on the sidelines of an aerospace conference in Abu Dhabi. "This is all good news for balancing the market. We just need to be patient."
However, their agreement was contingent on producers both inside and outside the Organization of the Petroleum Exporting Countries joining the plan. Iran, which is expected to increase its production this year, hasn't agreed to the freeze.
"The big risk is that the meeting proves a disappointment and prices fall back sharply on any lack of further progress," said Barclays analyst Kevin Norrish.
The recent price rally reduces the likelihood that countries will limit their output, said brokerage PVM in a note.
"The current oil-price strength will prove to be too big a temptation for both cash-strapped OPEC and non-OPEC producers to resist maximizing output and oil revenues," the brokerage said.
In addition, growing crude inventories could send oil prices plunging again, particularly in the U.S., analysts said. Inventories in the storage hub of Cushing, Okla., stand at a record high, and total U.S. crude stockpiles are at the highest level in more than 80 years.
Data provider Genscape Inc. told clients Monday that Cushing inventories rose to a new high in the week ended March 4, according to a broker who viewed the data.
"The past days' oil price rally was from our perspective less related to a shift in fundamentals but a recovery of sentiment," said Norbert Ruecker, head of commodities research at Julius Baer, in a note. "We still believe that oil prices experience a short-term bounce but no long-term recovery" due to increased production from Iran and resilient U.S. output.
But others expect production to fall more quickly this year, particularly in the U.S., where producers have announced big spending cuts in the past month. On Friday, oil-field-services company Baker Hughes Inc. reported that the number of rigs drilling for crude oil in the U.S. dropped by eight to 392, the lowest level since 2009.
The outlook for global oil demand is also improving. In February, U.S. job growth rebounded as nonfarm payrolls increased by 242,000 and gains in the prior two months were boosted by 30,000, official data showed on Friday.
The improved U.S. jobs numbers are bolstering hopes that oil demand will remain strong in the world's top oil-consuming nation, analysts said.
This week, the market will be taking cues from China's February trade data report, set for release Tuesday, and the weekly U.S. report on crude inventories and production, to be issued Wednesday.
Gasoline futures recently rose 4.1% to $1.3870 a gallon. Diesel futures rose 5% to $1.2129 a gallon.
Jenny W. Hsu and Nicolas Parasie contributed to this article.
By Georgi Kantchev and Nicole Friedman