Oil Prices Hit New Low as Fed Announcement Disappoint Investors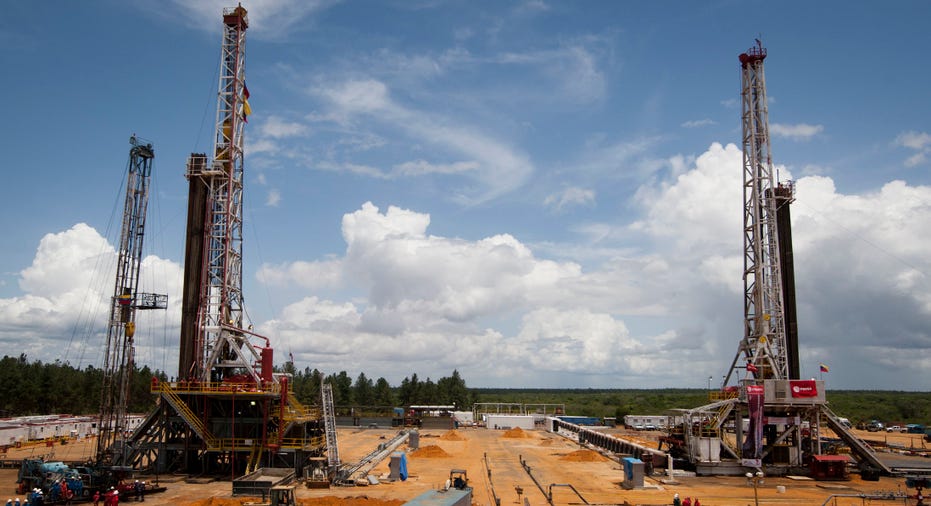 World oil prices tumbled more than 3 percent o n W ednesday to their lowest in a year and a half, as data showed U.S. crude inventories unexpectedly swelled and investors were disappointed at measures the Federal Reserve announced to aid the economy.
Oil, equities and other risky assets vacillated after the Fed statement, first falling on the absence of more aggressive easing measures, then rallying on hope that an extension of Operation Twist -- an effort to depress borrowing costs by selling short-term bonds to buy longer-dated ones -- might help.
Within an hour, most financial markets were back to pre-Fed levels, and oil traders focused on signs that the euro zone debt crisis and lackluster growth in the U.S. economy are exacerbating a growing surplus of stockpiled oil.
But near the close, crude futures on both sides of the Atlantic lost further ground as investors digested comments by Fed Chairman Ben Bernanke that offered little hope for further quantitative easing that could spark investment in riskier assets such as commodities. Previous rounds of stimulus have sent investors into those assets, supporting oil prices.
Brent crude for August delivery closed at $92.69 a barrel, slumping $3.07 and marking the lowest settlement for front month Brent since Dec. 17, 2010.
"Some market participants were expecting QE3 (a third round of quantitative easing), and will be disappointed yet again," said Jason Schenker at Prestige Economics in Austin, Texas
"The stimulus announced today is very modest."
Weak demand and rising inventories have built up the supply cushion in the world's biggest market to levels not seen since 1990. U.S. crude oil stockpiles rose last week by 2.86 million barrels, defying forecasts for a 1.1 million barrel decline, according to the data from the U.S. Energy Information Administration.
Despite swelling U.S. supplies, the New York crude oil futures market held up better than European Brent. U.S. crude was buoyed by expectations that a more than year-long glut of Midwestern crude is finally easing -- even though Cushing stockpiles rose last week.
The U.S. July crude contract expired and settled at $81.75, falling $2.28. It slid to a session low of $80.91, the lowest since Oct. 6.
The more actively traded August crude closed at $81.45, down $2.90. The August Brent/WTI spread declined 17 cents to $11.41 a barrel, the narrowest since January.
The new lows and the Fed news pumped up trading activity, with Brent volume shooting up 42 percent and U.S. crude 34 percent above their respective 30-day averages, Reuters data showed.