Oil Prices Hammered by U.K. Vote to Leave EU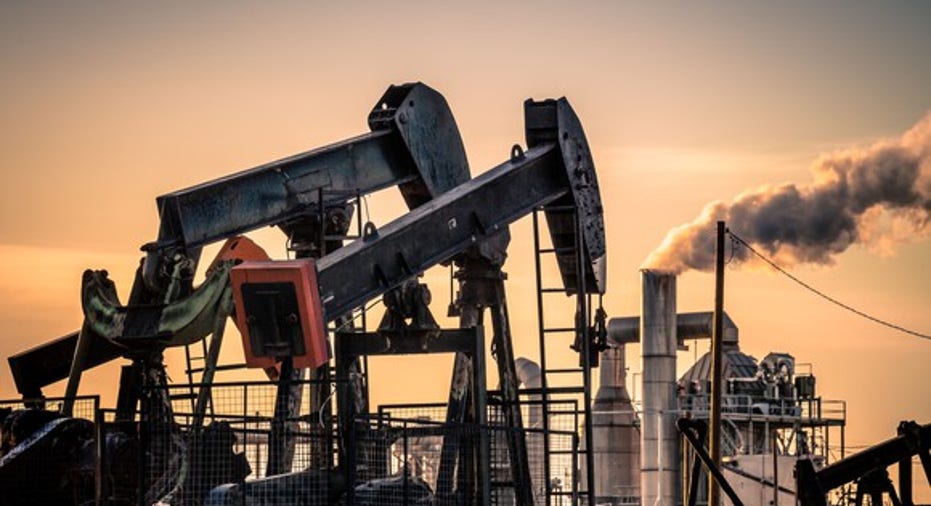 Oil prices dropped Friday but erased some overnight losses after the U.K.'s vote to leave the European Union in a nationwide referendum triggered a selloff across markets.
U.S. oil prices recently fell $2.05, or 4.1%, to $48.06 a barrel on the New York Mercantile Exchange, after falling as low as $46.70 a barrel in overnight trading. Brent, the global benchmark, traded as low as $47.54 a barrel and recently traded down $2.13, or 4.2%, to $48.78 a barrel on ICE Futures Europe.
Nearly 52% of the U.K. electorate voted Thursday in favor of leaving the EU, shocking investors and traders around the world who had expected the opposite result. Global stocks tumbled and the British pound sank against the dollar as investors moved money into safe-haven assets like gold.
Oil prices have wavered in recent sessions as uncertainty about the referendum's results roiled markets around the world. After dropping to 13-year lows in the first quarter of 2016, oil prices have rallied more than 80% on expectations that the global glut of crude is shrinking. But some analysts say the market remains oversupplied and warn that prices could fall in the coming months.
The WSJ Dollar Index, which tracks the greenback against a basket of other currencies, recently rose 1.7%. A stronger dollar can weigh on dollar-priced raw materials like oil by making them more expensive to foreign buyers.
Oil traders said they had not taken large positions ahead of the vote due to uncertainty, but the outcome still came as a surprise.
"The markets are almost always right, and they were basically betting that there wasn't going to be a Brexit," said Mark Waggoner, president of commodity brokerage Excel Futures in Bend, Ore. "I wish I'd come in early today -- the phone's been ringing off the hook" with customers asking for advice or canceling orders.
Some market watchers warned that prices could fall further as investors who had long positions, or bets on higher oil prices, close out their wagers.
Commodity-trading firm Emil van Essen LLC was prepared for markets to sell off whether or not the U.K. opted to stay in the EU, said portfolio manager John Farley. The firm, which manages $130 million, had bet on lower energy prices and higher volatility ahead of the vote.
"We feel the market was overinflated" ahead of the referendum, he says. The firm's trading team stayed up all night as the results came in. "A lot of people were surprised, so people that were long are getting out."
The referendum result could weaken global oil demand by weighing on European economic growth, said Will Riley, co-portfolio manager at Guinness Atkinson Asset Management Inc., which oversees about $300 million in energy-equity investments.
But Europe isn't the main driver for oil demand, he said, and Guinness Atkinson still expects international oil consumption to rise strongly this year. Relatively low oil prices have encouraged new demand and emerging economies in Asia continue to grow.
The vote also increases uncertainty for oil production in Scotland's North Sea, as the country's First Minister said the Scottish National Party would seek to hold a new referendum on secession if Britain chose to leave the EU. The U.K. produces nearly a million barrels of oil a day, or about 1% of global output.
Others said the moves would be more transient, as the U.K. vote has little immediate effect on supply and demand in the global crude market. The U.K. accounts for less than 2% of the world's oil demand.
"The same people that were driving cars yesterday are driving the cars tomorrow," said Danilo Onorino, portfolio manager at Dogma Capital SA in Switzerland. "There is no chance whatsoever that the supply balance for oil will change because of Brexit."
Traders are also waiting on weekly U.S. drilling data from Baker Hughes Inc. The number of rigs drilling for oil in the U.S. has risen for three straight weeks, fueling concerns that oil prices around $50 a barrel could encourage U.S. producers to invest in new production and flood the still-oversupplied market with crude.
Gasoline futures recently fell 4.7% to $1.5920 a gallon. Diesel futures fell 3.3% to $1.4702 a gallon.
By Nicole Friedman