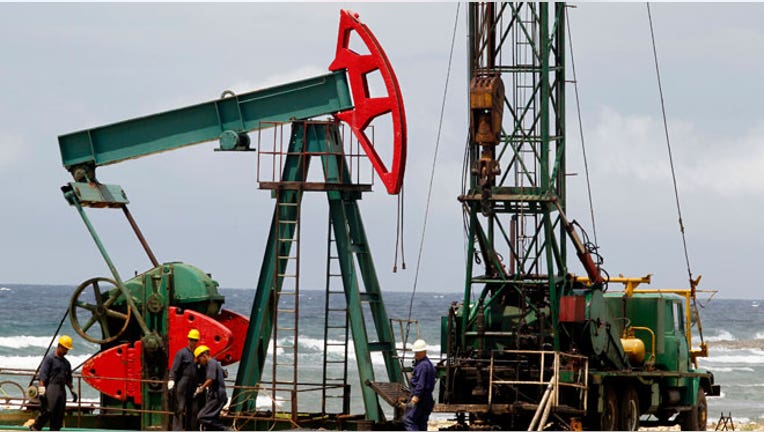 Oil rose on Tuesday on hopes a strategy being drawn up by the European Central Bank will help tackle the euro zone debt crisis and was supported by ongoing tension in the Middle East and tight North Sea supply.
Some investors were optimistic that the ECB could take strong action to ease Spanish and Italian borrowing costs, even though it poured cold water on a report suggesting it was considering buying bonds of euro zone countries if their borrowing costs breached a certain level.
Greek Prime Minister Antonis Samaras will meet German Chancellor Angela Merkel, French President Francois Hollande and Eurogroup chief Jean-Claude Juncker this week to try and secure more funding from the European Union, International Monetary Fund and ECB, despite falling behind on its targets to cut debt.
Brent crude oil was trading up 64 cents $114.34 a barrel at 0840 GMT, and has jumped from below $90 at the end of June, propelled by maintenance in the North Sea and increased fear of military conflict between Iran and Israel.
Analysts think there is scope for further strength in the short term, but potential for easing in coming months.
"There's a much tighter market in the second half of the year than there was in the first, and prices could gain more until the end of September," said Filip Petersson, analyst at SEB in Stockholm.
"However, after that, the North Sea maintenance problems will be resolved after that and there could be a small rebound in Iranian exports as insurance issues are resolved."
U.S. crude added 66 cents to $96.63 per barrel.
MIDDLE EAST TENSIONS
Oil prices remained underpinned by supply concerns triggered by escalating conflicts in Syria and Yemen as well as Iran's dispute with Israel, the United States and Europe, which has led to an embargo on Tehran's crude shipments.
Forces loyal to Syrian leader Bashar al-Assad attacked a rebel-held town near the Turkish border, while U.S. President Barack Obama warned that U.S. forces could move against Assad if he deploys his chemical weapons against rebels trying to overthrow him. .
Yemen LNG said on Tuesday that an explosion caused by sabotage has hit a gas pipeline feeding the country's only liquefied natural gas (LNG) export terminal.
Yemen's oil and gas pipelines have been repeatedly sabotaged since anti-government protests created a power vacuum in 2011 that armed groups have exploited, causing fuel shortages and slashing export earnings for the country.
Iran's crude exports dropped to about 1.1 million barrels per day in June and July from more than 2 million bpd at the start of the year, sources have said.
Adding to supply worries, production from key North Sea oilfields is expected to fall by about 17 percent in September after Britain's largest oilfield Buzzard shut and suspended output until mid-October.
"The recovery in North Sea production volumes from the impact of strike action and planned maintenance continues to underwhelm the market," J.P. Morgan analysts, led by Colin Fenton, said in a report.
"Looking forward toward September, the seasonal weakening of refinery demand will likely outpace the lower-than-expected crude output due to field maintenance."
Traders are also awaiting the weekly U.S. inventory data expected on Tuesday and Wednesday.
Crude oil stockpiles likely rose by 100,000 barrels in the week to Aug. 17 on higher imports and lower refinery runs, according to a Reuters poll of six analysts, with three expecting a build and three projecting a drawdown.�� (Additional reporting by Ramya Venugopal and Elizabeth Law in Singapore; Editing by Alison Birrane)