Oil Prices Fall on Fed Rate Rise Jitters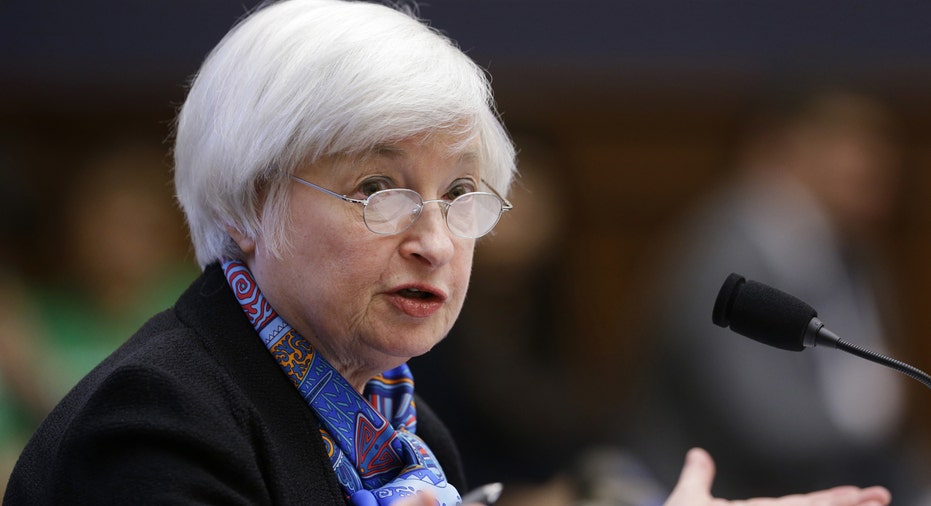 Oil prices were down Monday as worries over the U.S. raising interest rates as early as next month rippled through an already jittery market
The October contract of global benchmark Brent was down 1.49% at $49.44 a barrel, while its U.S. counterpart, West Texas Intermediate, was down 1.45% at $46.94.
Prices fell after Federal Reserve Chairwoman Janet Yellen signaled growing conviction that the central bank would raise short-term interest rates in the weeks or months ahead.
A rise in U.S. interest rates usually doesn't bode well for oil prices, which are priced in dollars. Higher interest rates could push the dollar higher, making oil products more expensive for oil traders who hold a different currency. The WSJ Dollar Index was largely steady after rising 0.8% over the weekend.
Meanwhile, as September approaches there is continued speculation over whether major oil producers, including Russia and members of the Organization of the Petroleum Exporting Countries, will agree to limit output.
U.K. bank Barclays said in a note that OPEC has realized a more significant short-term driver of oil prices this year are speculative elements of the oil market reacting to headlines, rather than market fundamentals.
The bank added that any consensus reached when officials meet in Algeria in late September would give the market a long-term boost.
"If an agreement can be brokered, then oil market rebalancing, already rapidly under way could take place a little faster," the bank said.
However, Bjarne Schieldrop from Sweden's SEB bank warned that a freeze could reinvigorate non-OPEC supply and lead to problems in 2017, especially in the U.S., where the market is already bringing drilling rigs onstream.
The commodities analyst added that oil markets would need to run a deficit of 700,000 barrels a day in 2017 to fully clear out the global glut of crude.
Nymex reformulated gasoline blendstock for September--the benchmark gasoline contract--fell 143 points to $1.4985 a gallon, while September diesel traded at $1.4928, 44 points lower.
ICE gas oil for September changed hands at $435.25 a metric ton, down $2.50 from Friday's settlement.
Write to Kevin Baxter at Kevin.Baxter@wsj.com and Jenny W. Hsu at jenny.hsu@wsj.com