Oil Prices Fall on ECB Disappointment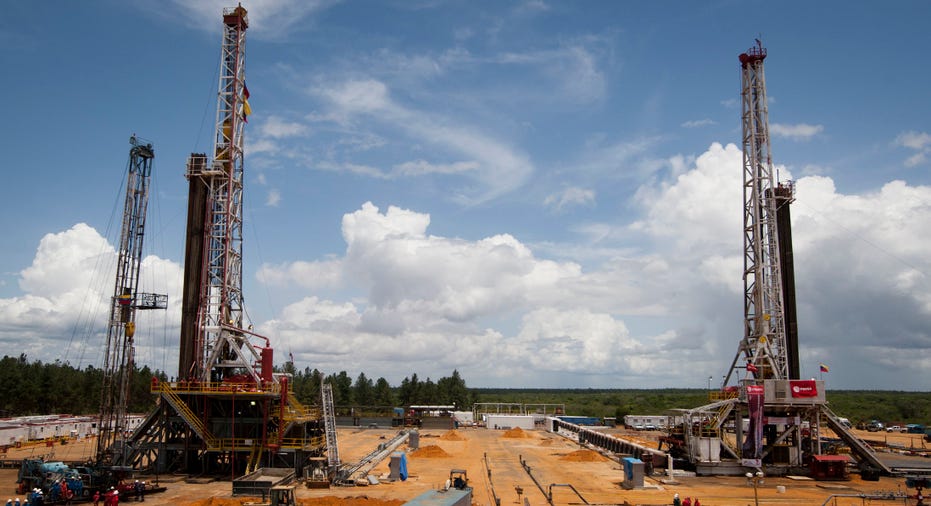 Brent crude futures slipped on Thursday as disappointment that the European Central Bank did not offer more immediate steps to boost economic growth weighed on oil prices, even as tightening North Sea supply and geopolitical concerns limited losses.
Reports showing jobless claims rose last week in the United States and an unexpected drop in U.S. factory orders in June, helped push U.S. crude futures down 2 percent a day after the U.S. Federal Reserve also dashed hopes for more stimulus to aid a sputtering economy.
"Draghi has disappointed, after the Fed, and the market had gone up on hopes for more action and the inflation that might be attached to stimulus," said Rick Scott, chief investment officer at L&S Advisors Inc in Los Angeles.
Trading was volatile and Brent futures received support from recent North Sea production problems and the potential threat to Middle East oil supplies from the turmoil in Syria and Iran's dispute with the West over Tehran's nuclear program.
Brent September crude dipped 6 cents to settle at $105.90 a barrel, having swung from $104.97 to $107.30.
U.S. September crude fell $1.78 to settle at $87.13 a barrel, having traded from $86.92 to $89.63.
"The North Sea problems and the proximity of the geopolitical threats are supporting Brent, even with the disappointment after the Fed and ECB decisions," said Gene McGillian, an analyst at Tradition Energy in Stamford, Connecticut.
The European Central Bank (ECB) left its benchmark interest rate unchanged on Thursday and ECB President Mario Draghi largely repeated previous bank policy at his monthly news conference, leaving open the possibility of future action.
On Wednesday, the U.S. Federal Reserve deferred any fresh monetary stimulus for the world's biggest economy, although it kept the door open for more bond buying, also known as quantitative easing (QE).
Markets on Friday will focus on the key U.S. July nonfarm payrolls report, expected to show only a modest improvement in hiring from June's tepid employment gains.
Brent crude's premium to U.S. crude jumped to $18.77 a barrel, based on settlements, and September Brent's premium to the October contract rose to $1.51 a barrel as the North Sea problems and geopolitical fears keep nearby Brent contracts supported.
U.S. RBOB gasoline futures settled at $2.8696, up 3.54 cents, after rallying above their 200-day moving average of $2.8798 intraday. The front-month September contract's premium to October rose to 22.79 cents, based on settlement prices.
U.S. gasoline inventories fell sharply last week, according to the government's weekly report on Wednesday, and Chicago cash gasoline differentials rose to their highest in a year this week, on refinery problems and a shut crude oil pipeline in the region.
The high prices have halted barrels that normally go from the Midwest to western New York and Pennsylvania, trading sources said.
The threat of tropical weather in the Atlantic was another factor mentioned by analysts and traders as providing support to front-month gasoline.
SUPPLY PROBLEMS, UNCERTAINTIES
Maintenance work in the British sector of the North Sea will cut crude oil production in September.
The Brent contract is based on four North Sea crude oils - Brent, Forties, Oseberg and Ekofisk - and export programs for September, due to be revealed next week, were expected to show a sharp drop in output of Forties.
Seaborne oil exports from OPEC, excluding Angola and Ecuador, will fall by 120,000 barrels per day (bpd) in the four weeks to Aug. 18, according to the latest weekly estimate from UK consultancy Oil Movements.
The U.S. Congress passed a new package of sanctions against Iran on Wednesday that aims to punish banks, insurance companies and shippers that help Tehran sell its oil.
The European Union's embargo on purchases of Iranian crude took effect in July as the dispute between the West and Iran over Tehran's nuclear program drags on.
Former U.N. Secretary-General Kofi Annan is stepping down as the U.N.-Arab League mediator in the Syria conflict, the latest disappointment in the effort to fashion a diplomatic solution.
Adding to supply uncertainty, Iraq's semi-autonomous region of Kurdistan plans to halt oil exports on Aug. 31 if the central government does not make all outstanding payments, the region's minister of natural resources said.