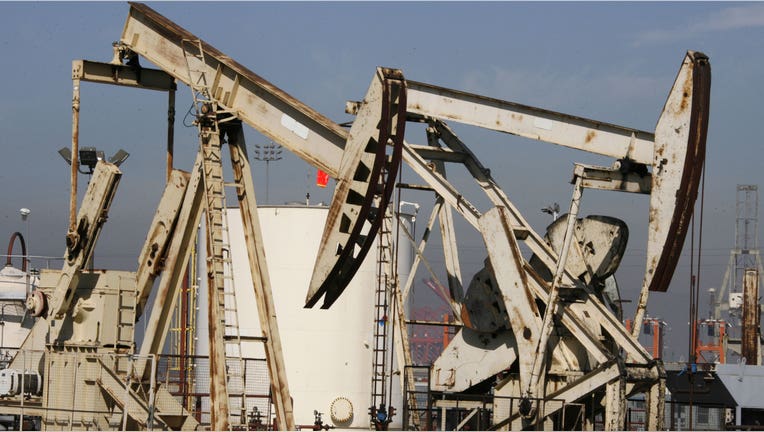 Oil futures eased on Friday, as traders adopted a wait-and-see stance ahead of next week's crucial OPEC meeting, where the cartel is expected to strike a deal to cut output.
Brent crude, the global oil benchmark, fell 0.98% to $48.52 a barrel on London's ICE Futures exchange. On the New York Mercantile Exchange, West Texas Intermediate futures were trading down 0.79% at $47.58 a barrel.
Trading has been subdued in recent sessions because of the Thanksgiving holiday in the U.S. this week. In addition, uncertainty about the Organization of the Petroleum Exporting Countries reaching an agreement to cut oil production has kept some investors on the sidelines.
Expectations for a sizable production cut from OPEC have been building, with Saudi Arabia backing an effort to cut output by over 1 million barrels to 32.5 million barrels, people familiar with the matter told The Wall Street Journal. OPEC agreed in principle in September to cap output at 32.5 million to 33 million barrels a day, but details with be hammered out on Nov.30.
A large number of short positions, or bets on lower oil prices, mean crude could rise sharply if OPEC delivers a cut, according to consultancy Energy Aspects.
"With managed money short positions across WTI and Brent at record highs, the market is setting itself up for a possibly sharp short-covering rally--should OPEC deliver an output cut of around 1 million barrels a day," Energy Aspects said in a note to clients.
Discussions of a cut have been heating up this week as OPEC delegates begin gathering in Vienna. The Saudi-backed proposal is the most concrete plan so far, but Iran and Iraq have had misgivings. Iraq is in need of oil revenue to help fund its war with Islamic State, while Iran is trying to ramp up exports after years of international sanctions.
Ole Hanson, head of commodity strategy at Saxo Bank, said that Saudi's proposal implies they expect all producers, apart from Libya and Nigeria, to contribute.
"Therefore once again (they are) throwing the baton to Iran who has to, at a bare minimum, agree to a freeze and preferably also join in with the 4 to 4.5% cut to achieve that level," he said.
Nymex reformulated gasoline blendstock--the benchmark gasoline contract--fell 0.4% to $1.42 a gallon. ICE gas oil changed hands at $440.50 a metric ton, down $3.50 from the previous settlement.