Oil Prices Extend Their Slide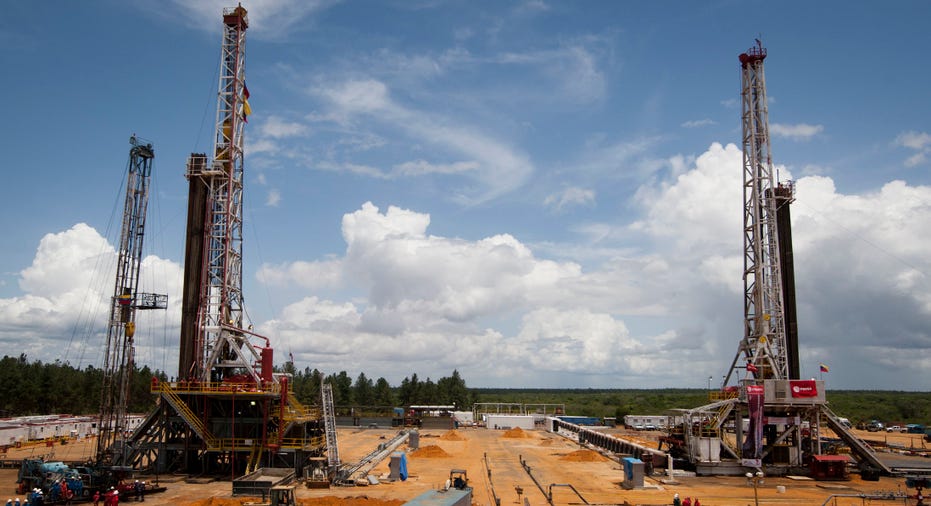 Brent crude oil fell to around $110 a barrel on Monday, dragged down by worries over weak global economic growth after disappointing German data and a strong dollar.
Initial enthusiasm has faded over planned economic stimulus measures and steps by central banks in the United States, Europe and Japan to boost asset markets as data has shown growth rates still slow and consumer confidence ebbing.
German business sentiment dropped for the fifth successive month in September, Munich-based think tank Ifo said on Monday, a sign companies are being hit by the euro zone debt crisis which is squeezing demand and investment.
Brent crude futures for November fell $2 a barrel to a low of $109.42, before recovering to trade around $110 by 1345 GMT. U.S. crude was $1.10 lower at $91.79 per barrel.
Brent dropped 4.5 percent last week, while U.S. crude lost 6.2 percent on demand worries and a pledge by Saudi Arabia to supply enough oil to the market to keep prices down.
"Slowing economic growth is the major concern for oil markets," said Olivier Jakob, energy consultant at Petromatrix in Zug, Switzerland.
The Ifo business climate index, based on a monthly survey of some 7,000 firms, fell to 101.4 in September from 102.3 in August, defying expectations for a slight rise. A Reuters poll of 45 economists had forecast a slight increase to 102.5.
GROWTH VS STIMULUS
A firm dollar, which makes commodities denominated in the U.S. currency more expensive for investors in other currencies, also deterred buying, adding to the pressure on oil futures.
The dollar index rose 0.5 percent as the euro reeled under increasing uncertainties in Spain and Greece, and other Asian currencies gave way to profit booking.
Financial markets have been supported for most of the month by the announcement of a third-round of quantitative easing by the U.S. Federal Reserve, increasing tensions in the Middle East between Iran and Israel and delays in North Sea oil shipments.
The Fed and the Bank of Japan have both launched fresh monetary easing measures in recent weeks, while the European Central Bank has adopted a plan to buy bonds from euro zone states requesting assistance to help drive down borrowing costs.
While all markets rallied following the announcements, the focus has once again shifted to worries on the euro zone debt crisis, as well as weakness in the United States and key Asian consumers such as China and India.
Escalating tension in the Middle East offered some support to prices, after Iran hinted at the possibility of a pre-emptive strike on Israel.
"Iran will not start any war but it could launch a pre-emptive attack if it was sure that the enemies are putting the final touches to attack it," Amir Ali Hajizadeh, a brigadier general in the Islamic Revolutionary Guard Corps told Iran's state-run radio on Sunday.
Iranian President Mahmoud Ahmadinejad said on Monday that Israel had "no roots" in the Middle East and the Jewish state represented a disturbance for Iran and "they are then eliminated".
Daniel Jaeggi, co-founder of Swiss-based commodities house Mercuria Energy Trading, said on Monday that oil prices still reflected "the Iranian risk premium", but suggested that lower demand should put pressure on the market.
"We are looking at a time of less demand," Jaeggi told Reuters on the sidelines of an industry conference.
"Overall, I think Brent around $100 (per barrel) - somewhere around $95 and $100 - given the macro-economic circumstances we have, is a lot more reasonable than $120."
Jaeggi said investors should listen to Saudi Arabian Oil Minister Ali al-Naimi, who said this month that high oil prices were not supported by fundamentals.
Underlining the bearish case for oil were figures from Nigeria showing exports from Africa's largest oil producer are due to hit a six-month high in November as almost all its oilfields pump near recent peak levels.
Nigeria is to due sell around 2.12 million barrels per day (bpd) of crude oil in November, up from 2.05 million bpd scheduled to load in October and 1.84 million bpd in September, provisional loading programmes obtained by Reuters showed.