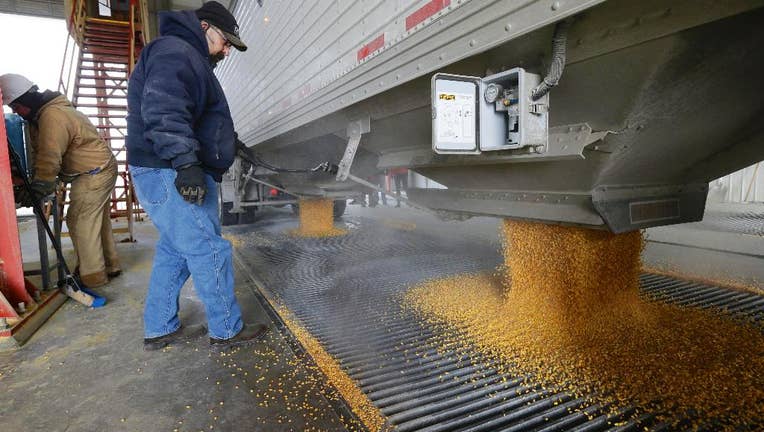 Ethanol producers will likely have to endure leaner profits this year because of the collapse of oil prices, but demand for the fuel additive will remain strong.
The cheap oil will likely cut into ethanol profits because oil refiners will want to pay less for the corn-based additive.
But the industry is somewhat shielded by a federal biofuel mandate and the need to boost octane in gasoline.
Plus, University of Illinois agricultural economist Scott Irwin says, ethanol producers might thrive if exports or gas consumption surge higher than expected.
At Green Plains' ethanol plant near Shenandoah, Iowa, roughly 100 grain trucks a day continue to deliver corn to be converted into ethanol. CEO Todd Becker says ethanol has a permanent place in the fuel supply.