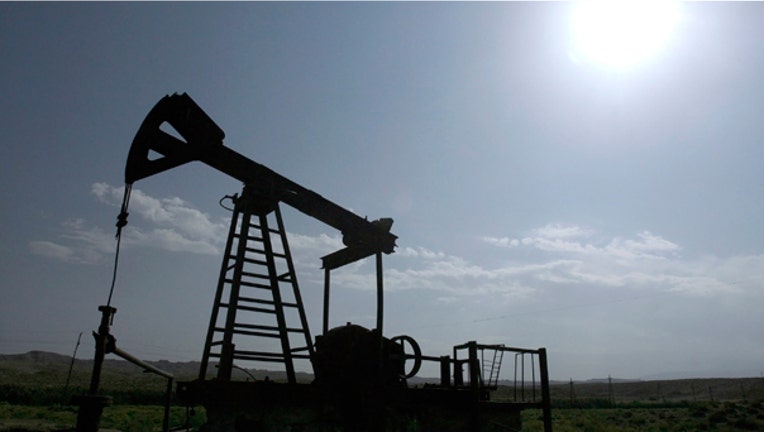 Crude oil prices rose on Thursday in light trading as tight supplies, including U.S. crude stock draws and production outages, kept market players buying oil a day after the U.S. Federal Reserve said it would reduce monetary stimulus.
"The petroleum markets are walking higher on some follow-through buying after Wednesday's rebound, with the positive market reception to yesterday's Fed tapering announcement still being factored in," wrote Tim Evans, energy analyst for Citi Futures Perspective, in a research note.
"We also see the gains as something of a secondary reaction" to crude inventory draws reported on Wednesday, he wrote.
Oil prices faced some headwinds early in the session after the dollar rallied hard on the Federal Reserve's decision to reduce its bond buying, but had pushed ahead by the time New York traders arrived at their desks.
Brent crude was up 66 cents to $110.29 a barrel by 11:09 a.m. EST (1609 GMT), after ending $1.19 higher on Wednesday. U.S. oil futures also rose 66 cents to $98.46, after earlier falling to $97.50. The January U.S. contract expires today.
"There are a bunch of people that need to get out of this contract ahead of the end of the day, so that injects a certain degree of volatility," said Bob Yawger, director of commodities futures at Mizuho Securities in New York.
Traders have had plenty of time to prepare for the Fed's move as there has been a steady stream of positive economic data over the last few months.
"Those who want to sell on the back of less liquidity will be met by those who want to buy as this is an indication that the Fed now believes the growth outlook is improving and that is what really drives these cyclical commodities," said Ole Hansen, senior commodity strategist at Saxo Bank.
Data showing a rise in U.S. initial weekly jobless claims to the highest level in nearly nine months failed to stem the oil rally.
FALLING INVENTORIES
Traders and investors remained focused on supply fundamentals, including Libyan production outages and unrest in South Sudan.
Libyan exports have fallen to 110,000 barrels per day (bpd) from more than 1 million bpd in July, and the country has had to step up fuel imports.
In South Sudan, about 200 oil workers have sought refuge at a United Nations base and are expected to be evacuated after five days of conflict. A senior official said at least 16 people had been killed in clashes since late Wednesday.
The market has also been buoyed by Wednesday's U.S. oil inventories report, which showed draws in crude oil stocks for a third week in a row and a large and unexpected fall in distillates stocks.
Analysts at BNP Paribas said that the 2.9 million barrel draw in U.S. crude stocks had been driven by higher refinery demand, as plants are ramping up following the completion of seasonal maintenance. Over the last three weeks, stocks have fallen by 18 million barrels.
With the Fed's announcement out of the way, and traders closing their books ahead of the Christmas holidays, oil prices were expected to remain range-bound for the rest of the year, barring surprises.
"Most of the news is out before Christmas, so we're not going to get anymore information," said Phil Flynn, an energy analyst at the Price Futures Group in Chicago, Illinois.
"The market's leaning towards the upside, but there's not a lot of passion behind it." (Additional reporting by Claire Milhench in London, Manash Goswami in Singapore; editing by William Hardy and Keiron Henderson)