Oil Prices Buoyed by Iran Meeting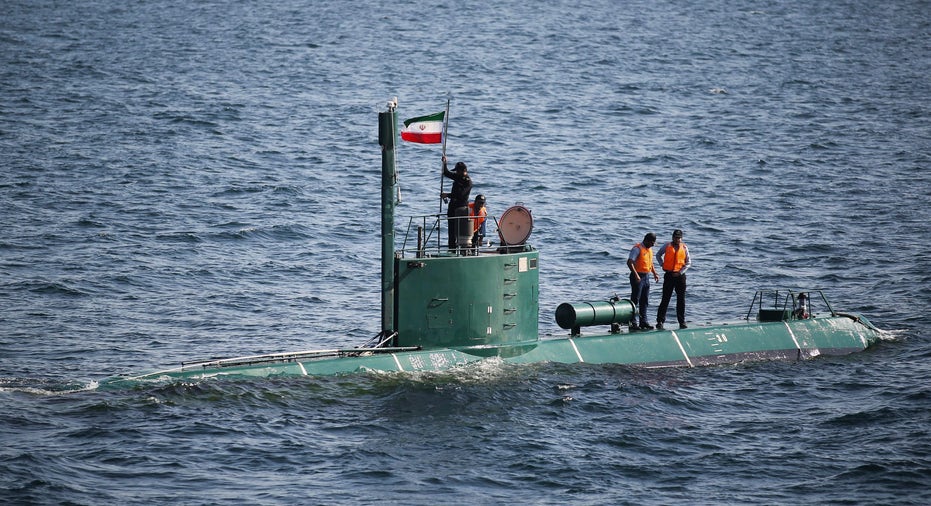 Oil prices surged Wednesday after Iran's oil minister called the pact struck among Saudi Arabia, Qatar, Venezuela and Russia to limit oil production a "first step" toward stabilizing the market.
The minister, Bijan Zanganeh, said Iran would support any action to help oil prices recover, according to the country's oil ministry website Shana. But Iran didn't commit to requests from fellow OPEC members to limit its production to help raise crude prices, dealing a blow to hopes of coordinated action among the world's big petroleum producers.
"This is a first step and more steps must follow," he said. "But this beginning of cooperation between OPEC and non-OPEC member states for the recovery of market is a cause of happiness and we also support any action for the stability of market and recovery of prices."
Light, sweet crude for March delivery gained $1.96, or 6.8%, to $31.00 a barrel on the New York Mercantile Exchange. Brent, the global benchmark, gained $2.44, or 7.6%, to $34.62 a barrel on ICE Futures Europe. It had traded as high as $35.55 a barrel.
Mr. Zanganeh also said other producers understand Iran's special circumstances. The country is trying to rapidly increase production now that economic sanctions are no longer blocking its exports.
"We discussed with the oil and energy ministers of Iraq, Qatar and Venezuela [about Iran's return to the market in post-sanctions era] and they looked at this reality logically and I hope that with the efforts that have begun we will witness the recovery of the market in the future, " he said.
Several OPEC members, headlined by Saudi Arabia, on Tuesday announced a preliminary deal with Russia to freeze production, but many investors and analysts have said the deal may not happen because Iran and Iraq are unlikely to take part.
Traders around the world have been looking for an OPEC-Russia deal to jump-start oil prices. They are down more than 70% in less than two years because of a surge of production left a glut building up in storage around the world. While there is some skepticism about whether a freeze will help, some have said it could be the precursor to broader cooperation at curtailing production and rising prices.
"Short-term, if OPEC is able to agree on anything, that's a step in the right direction," said David Meaney, portfolio manager at BP Capital LP, an investment firm run by Oklahoma oil man T. Boone Pickens. "People believed that Iran would blow up the agreement."
The perception of risk is important to oil traders right now in part because the market is so volatile, investors said. Even though Iran declined to commit, they are still meeting and calling for more. And so many traders have bet on prices falling, there is a strong chance they bail out on news like this just as a precaution, said Tim Rudderow, president of Mount Lucas Management, which oversees $1.7 billion.
"This is a momentum-driven world," said Mr. Rudderow, whose positions would benefit from oil trading between the high $20s and low $40s. "People get in and out of positions like crazy based on short-term volatility because they're afraid to lose money."
While Iran was under sanction, Russia and Saudi Arabia moved in on its customers, especially in Europe, where the two leaders in global production started a fierce battle to sell more for less. In January, Russian production averaged a post-Soviet record of 10.88 million barrels a day, while Saudi Arabia averaged 10.23 million barrels in the same month.
"There's no way Zanganeh could defend a freeze in output at pre-sanctions levels to either the Iranian public or the government," said Emma Richards, oil analyst at BMI Research. "They've also lost a lot of market share in the past few years, in particular in Europe, and they will be moving to take that back."
Even if oil producers all agreed to a global production freeze at January levels, the world would still have about 300 million more barrels a year than needed.
"A freeze is not the same as a cut, and somewhat disingenuously, keeping crude production at January levels actually implies higher-than-expected annual output from the four participants and so can hardly tackle the current market oversupply," analysts at JBC Energy said in a note to clients.
Oil prices won't recover until stockpiles stop building, Goldman Sachs analysts said in a note about the deal. That isn't likely to happen until the second half of this year, according to its forecast. And even if OPEC and Russia did agree to production cuts, that could just create room for U.S. producers to step in, the bank added.
"While an agreement could create the perception that more could be achieved, such as production cuts, we believe this would not be sufficient to set a floor on prices," the Goldman analysts wrote. "More broadly, we remain of the view that a broader production cut would be self-defeating."
Traders will be watching for clues on stockpile trends later Wednesday when the American Petroleum Institute, an industry group, reports its data on inventory levels. The U.S. Energy Information Administration gives its official update on Thursday.
Domestic stockpiles are above 500 million barrels, a level that hasn't been seen in eight decades, and analysts expect a further increase.
Gasoline futures recently rose 5.6% to $1.0252 a gallon. Diesel futures gained 5.2% to $1.0808 a gallon.
Jenny W. Hsu and Benoit Faucon contributed to this article.
By Timothy Puko and Georgi Kantchev