Oil Prices Bounce Back on Mideast Tensions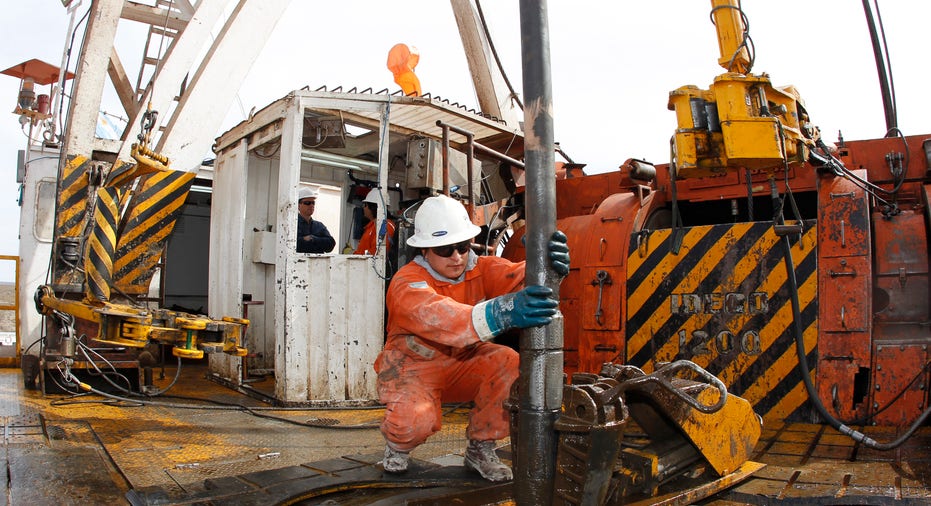 Oil rose over $113 a barrel on Tuesday after two days of losses, with tensions in the Middle East and the risk of supply disruptions outweighing concerns about sluggish global demand.
Turkish President Abdullah Gul said on Monday the "worst-case scenarios" between his country and Syria were now playing out, fuelling concerns that the 18-month-old conflict in Syria may spread to other countries in the region.
"It's a political risk premium coming into the market now, not really supported by fundamental data," said Andy Sommer, oil market analyst with EGL in Switzerland.
"If you look at the demand side, prices should be a bit lower than they are currently. But the risk, or fear, that this Turkey-Syria conflict might spread further in the Arab world is increasing that risk premium."
Brent futures rose $1.35 to $113.17 by 1355 GMT. U.S. crude climbed $1.06 to $90.39, also rebounding after two consecutive sessions of declines.
Tensions between Syria and Turkey are at their worst since March after cross-border firing accidentally killed some Turkish civilians last week, causing Istanbul to boost its military presence along the border.
This could threaten oil production in the north of Iraq and its transport to the West, analysts said.
Concerns over Syria have eclipsed Iran's long-running row with the West over Tehran's disputed nuclear programme that has led to sanctions on Iranian oil shipments.
OPEC's biggest producer, Saudi Arabia, has raised output to a 30-year high of 10 million barrels per day (bpd) - helping to compensate for the cut in exports from Iran.
And Oil Minister Ali al-Naimi said on Tuesday Saudi Arabia would continue to pump at around that rate this month. The veteran oil minister said oil prices were still too high and Riyadh would like it to fall towards $100.
More supply is also on the way from neighbouring Iraq, OPEC's second-biggest producer after Saudi. Exports this month are expected to rise above 2.8 million bpd, the highest in decades, and output is on course to more than double by 2020.
IMF CUTS FORECAST
A poor outlook for the global economy is keeping a lid on oil price gains.
The International Monetary Fund cut its global growth forecast for the second time since April and warned U.S. and European policymakers that failure to fix their economic ills would prolong the slump.
For 2012, the IMF now expects global output to grow just 3.3 percent, down from its July estimate of 3.5 percent, making it the slowest year of growth since 2009.
It predicted only a modest pickup next year to 3.6 percent, below its July estimate of 3.9 percent.
Growth in China's economy, the world's second-biggest, will slow to 7.8 percent this year from 9.2 percent in 2011, the IMF said, warning of risks to emerging Asia if the euro zone crisis worsens and the United States does not avoid its "fiscal cliff".