Oil Prices and Brexit Fears Are Weighing on Cobalt International Energy, Inc.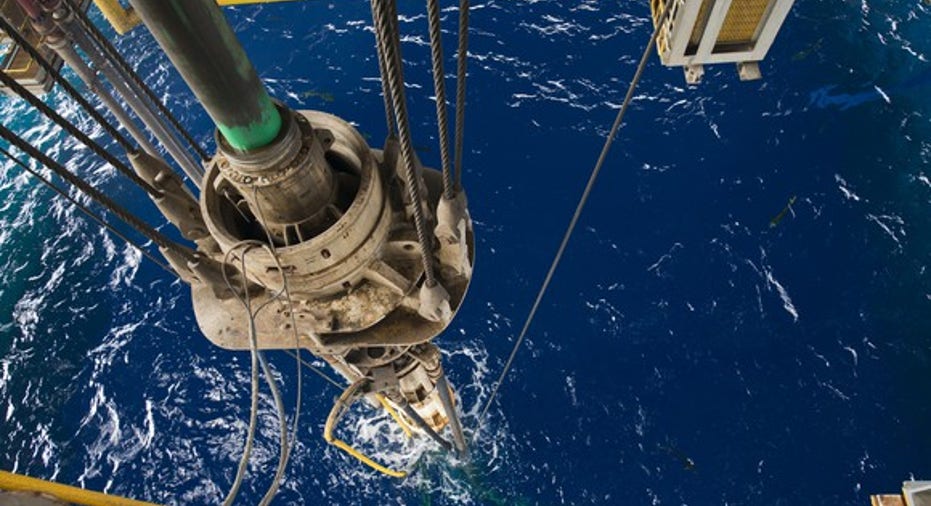 Image source: Cobalt International Energy, Inc.
What: Cobalt International Energy's stock is sinking on Monday and was down 11% by 11:00 a.m. EDT.
So what: Brexit fears continue to weigh on the market, which is causing investors to sell. That selling pressure is driving down the price of oil, which is taking oil stocks like Cobalt International Energy down with it. That said, Cobalt is taking it on the chin more so than the rest of the sector because of its heightened risk, with its stock down twice as much today as fellow offshore developer Kosmos Energy .
Because of the renewed uncertainty, investors are bailing on anything viewed as risky. In terms of oil stocks, Cobalt International Energy is a much higher risk because it has more in common with a biotech than an E&P. This heightened risk has to do with the company's decision to start from the ground up by investing heavily in developing offshore assets instead of going the safer route and using cash flow generated from producing assets to fund development. While the company's approach could pay off down the road, it could also sink if it runs out of cash before the bulk of its oil development projects start to deliver.
That risk was already heightened because of the oil market downturn, which caused capital markets to be reluctant to provide funding for higher-risk oil producers. Those funding risks are ratcheting higher thanks to the uncertainty of the Brexit vote, which investors view as being an ominous sign for a capital-hungry company like Cobalt International Energy. While all energy companies face these same risks, rivals such as Kosmos Energy can at least rely on cash flow from already-producing assets to help fund development projects.
Now what: The market is repricing risk, which is putting additional selling pressure on Cobalt International Energy. That pressure will not abate until the company secures the money it needs to fund its development projects.
The article Oil Prices and Brexit Fears Are Weighing on Cobalt International Energy, Inc. originally appeared on Fool.com.
Matt DiLallo has no position in any stocks mentioned. The Motley Fool has no position in any of the stocks mentioned. Try any of our Foolish newsletter services free for 30 days. We Fools may not all hold the same opinions, but we all believe that considering a diverse range of insights makes us better investors. The Motley Fool has a disclosure policy.
Copyright 1995 - 2016 The Motley Fool, LLC. All rights reserved. The Motley Fool has a disclosure policy.