Oil pipeline protesters unfurl banner during Vikings game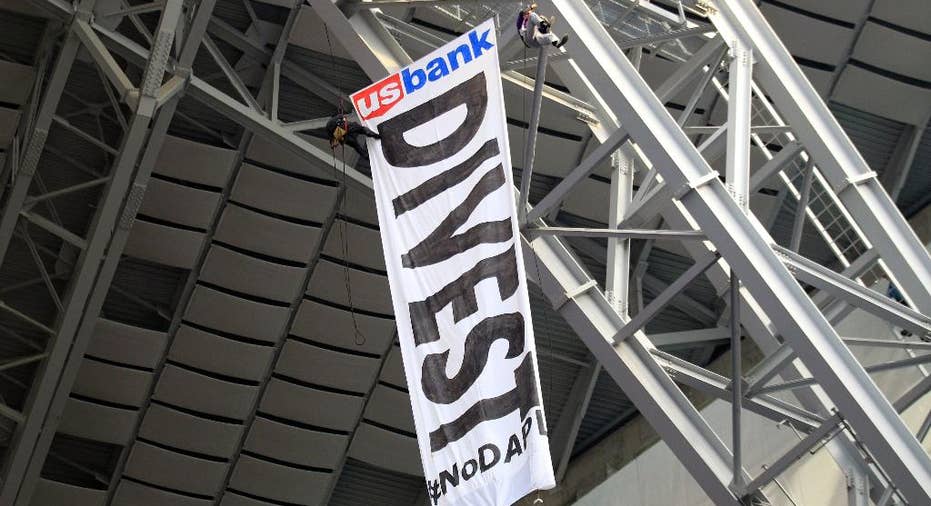 Protesters against the Dakota Access oil pipeline unfurled a banner inside U.S. Bank Stadium during the Minnesota Vikings' season finale against the Chicago Bears.
Play was not interrupted on the field during Sunday's game, but eight rows of fans below the banner were cleared as a precaution.
The banner urged Minneapolis-based U.S. Bank to divest from the four-state, $3.8 billion pipeline. Opponents contend the pipeline could affect drinking water and Native American artifacts. Texas-based developer Energy Transfer Partners says the pipeline will be safe.
In a statement, stadium operator SMG says two people climbed over a guard rail to access the ridge truss. Police are negotiating with the protesters to come down.
Vikings spokesman Lester Bagley says the team's only concern is about the "safety of our fans and guests."