Oil Jumps 2% Ahead of U.S. Storage Data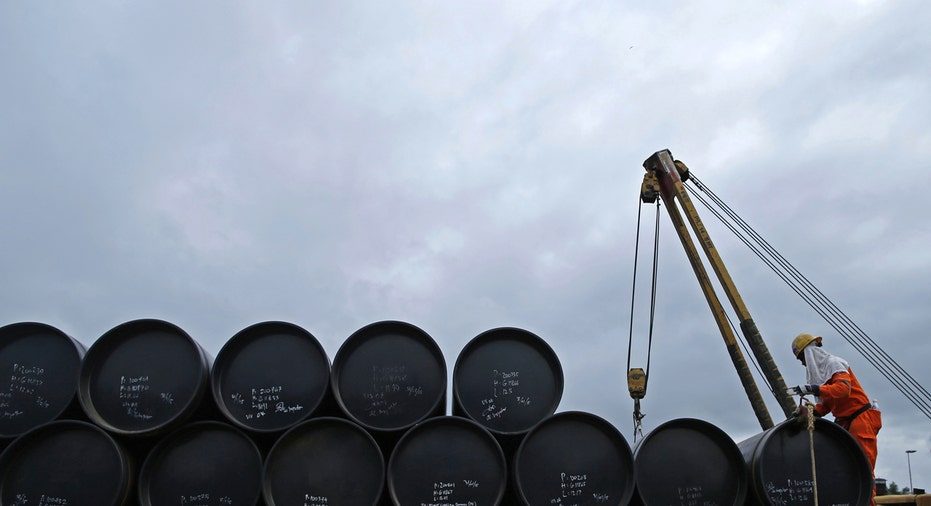 Oil settled up almost 2% on Tuesday as some traders expected U.S. crude inventories to have dropped in the latest week even as others bet on a stockpile build.
Expectations that industry group American Petroleum Institute (API) will report an inventory drop for the week ended Sept. 25 in its weekly report at 4:30 p.m. EDT (2030 GMT) had bolstered the market from early trade.
An updated Reuters poll of analysts however showed that U.S. crude stockpiles could have risen last week, by as much as 100,000 barrels on the average.
Brent, the global oil benchmark, settled up 89 cents, or 1.9%, at $48.23 a barrel.
U.S. crude's West Texas Intermediate (WTI) benchmark finished up 80 cents, or 1.8%, at $45.23.
Brent and U.S. crude both fell about 3% in the previous session, pressured by a stock market tumble and weak Chinese economic data.
In Tuesday's session, they rallied from early in the day as U.S. equity markets rose on strong consumer confidence data. Even after Wall Street retraced its early gains to trade in the negative, oil prices remained up.
The U.S. government's Energy Information Administration (EIA) will issue official weekly inventory data on Wednesday.
Some analysts expected Wednesday's session to be more volatile than usual due to the close of September and third-quarter trading.
"Today's renewed upswing reinforced our view of a market destined for further choppy, sideways price action with WTI gravitating at around the $45 mark," said Jim Ritterbusch of Ritterbusch & Associates, an oil market advisory in North Wabash, Chicago.
Oil has had more than a year of dramatic falls and occasional rallies, with Brent swinging from $115 in June 2014 to under $42 in August 2015.
Prices of other raw materials, including copper, have been battered too, squeezing income for commodity producers and triggering a sector-wide crisis. Shares in commodity merchants such as Glencore and Noble have been hit hard.
In the shorter term, oil prices appeared to have stabilized over the past four weeks, Rhidoy Rashid of London-based consultancy Energy Aspects told the Reuters Global Oil Forum.
"They should find a floor around current levels of $45-$55 in Q4 2015" if they remained steady over the autumn refinery maintenance period, Rashid said.
(By Barani Krishnan; Additional reporting by Christopher Johnson in London and Henning Gloystein in Singapore; Editing by David Gregorio and Meredith Mazzilli)