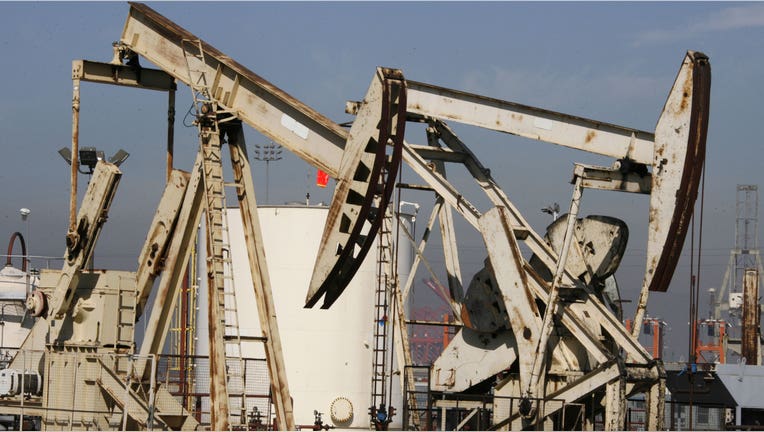 Crude oil prices fell by up to 2 percent on Friday to multi-week lows as swelling Iranian exports reinforced fears of a global glut, while gasoline rallied on refinery and pipeline outages.
Falling U.S. equities and a rising dollar also weighed on crude futures and other industrial commodities denominated in the greenback.
Gasoline surged 3 percent on news of an extended outage on Colonial Pipeline's main gasoline line and in a key unit of BP's Whiting, Indiana refinery. The profit for turning crude into gasoline <1RBc1-Clc1> hit three-month highs and pump prices for the fuel rose as well.1RBc1-Clc1>
Brent crude futures slid 74 cents, or 1.6 percent, to $45.85 a barrel by 12:39 p.m. EDT (1639 GMT). At the session low, they hit $45.48, a two-week bottom.
U.S. West Texas Intermediate crude futures fell 94 cents, or 2.1 percent, to $42.97 a barrel. Earlier, WTI hit a five-week low of $42.74.
Brent was on track to a weekly loss of nearly 5 percent and WTI a loss of 6 percent.
"Crude futures are taking on an increasingly bearish appearance," said Jim Ritterbusch of Chicago-based oil markets consultancy Ritterbusch & Associates.
For WTI, "this can potentially expedite our expected trip south to the $39 area," he said.
The market is awaiting a weekly reading on the U.S. oil rig count at 1:00 p.m. EDT (1700 GMT) to see if a recent trend of rising rigs continues.
Oil slumped after a source familiar with Iran's tanker loading schedules said the third-biggest OPEC producer raised crude exports to more than 2 million barrels per day (bpd) in August, nearing pre-sanctions levels.
Iran and OPEC kingpin Saudi Arabia have been raising exports despite the approaching Sept 26-28 meeting in Algeria, where the Organization of the Petroleum Exporting Countries and other major producers are to discuss an oil production freeze. Most market participants are skeptical a deal will be reached.
There are also signs of a returning of output from Nigeria and Libya, two countries whose crude exports have been hampered by conflict and unrest. U.S. oil output has also grown more than that of any producer in recent years, data shows.
The rally in gasoline accelerated after news that BP Plc plans to shut for up to 10 days the large crude distillation unit at the 413,500 bpd refinery in Whiting, Indiana. That would add to closure of the refinery's gasoline-producing fluidic catalytic cracking unit.
(By Barani Krishnan; Additional reporting by Karolin Schaps in LONDON and Mark Tay in SINGAPORE; Editing by Dale Hudson, Chris Reese and David Gregorio)