Oil Hits a 2016 High Sending Seadrill Ltd and Atwood Oceanics, Inc. Soaring Today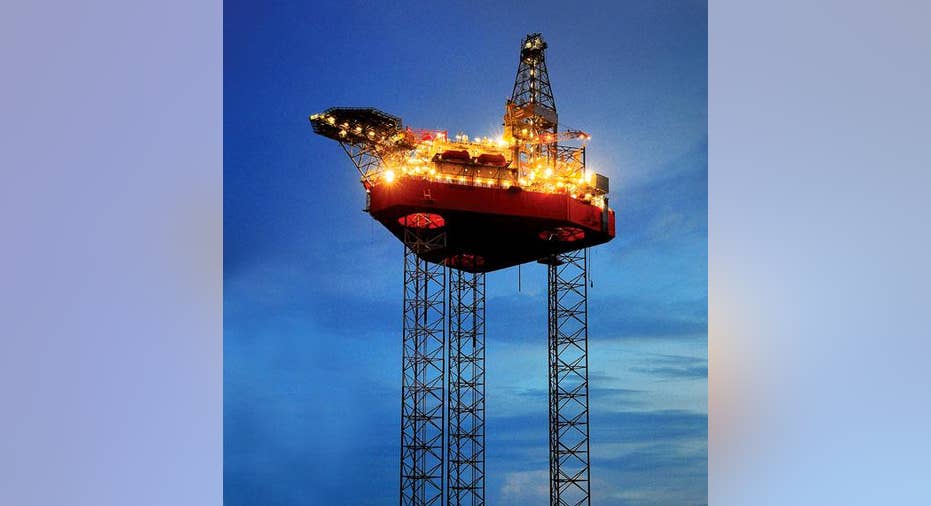 Image Source: Seadrill.
What: Crude soared nearly 4.5% Tuesday, closing at more than $42 per barrel, which is its high for the year. That sparked a big rally in the oil patch, with offshore drillers Seadrill and Atwood Oceanics up more than 27% and 12%, respectively, by 3:15 p.m. EST on Tuesday.
So what: Fueling crude's rally Tuesday was a report by Interfax that Saudi Arabia and Russia have reached a consensus to freeze oil production. Further, the report, which quoted an unnamed diplomatic source, said that the deal was not dependent on Iran signing on to the freeze. That's very noteworthy because a production freeze is something Iran had been very reluctant to do given that it just had the western sanctions on its export capabilities lifted and wanted to quickly ramp its production back up to its pre-sanction level.
Because of Iran's reluctance the oil market has been jittery all year, with fits and starts surrounding reports about the on again off again freeze. However, with global producers scheduled to meet in just a week, the market is growing more optimistic that a deal will get done. It's a deal that analyst Phil Flynn at Price Futures Group see as "a historic turning point for the market" and that "we're entering in a new cycle upwards." That sentiment, however, isn't shared by everyone with Glencore's oil chief Alex Beard, saying that he thinks that "there is a chance for disappointment."
The market, at least for the moment, seems to be siding with the former, which is why crude oil has been rising. It's betting that the production freeze will be just what the oil market needs to work off the glut of crude currently sitting in storage, which will then lead to even higher oil prices. The hope is that it will then hasten a recovery for the rest of the sector, finally enabling companies like Seadrill and Atwood Oceanics to begin to see an improvement in both dayrates and the volume of contracts going out for bid.
Now what: While a production freeze could help the oil market stabilize much quicker, it still won't provide an immediate boost to either Seadrill nor Atwood Oceanics. That's because they need an oil market that's craving more oil, which would then incentivize oil producers to sanction additional offshore drilling projects. That's something that might not happen until the end of next year, at the earliest, according to recent comments by Seadrill's CEO. In other words, choppy seas are ahead for these offshore drilling stocks.
The article Oil Hits a 2016 High Sending Seadrill Ltd and Atwood Oceanics, Inc. Soaring Today originally appeared on Fool.com.
Matt DiLallo owns shares of Seadrill. The Motley Fool owns shares of and recommends Atwood Oceanics. The Motley Fool recommends Seadrill. Try any of our Foolish newsletter services free for 30 days. We Fools may not all hold the same opinions, but we all believe that considering a diverse range of insights makes us better investors. The Motley Fool has a disclosure policy.
Copyright 1995 - 2016 The Motley Fool, LLC. All rights reserved. The Motley Fool has a disclosure policy.