Oil & Gas Stock Roundup: Oil Price Volatility Rears Its Ugly Head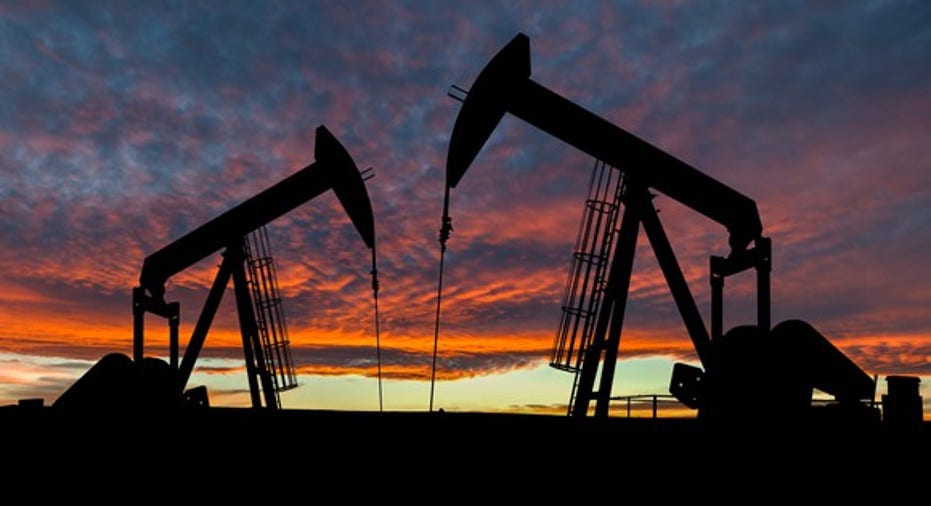 Image source: Getty Images.
What: Oil stocks were generally lower this week after crude slumped on renewed oversupply concerns. This weighed on oil stocks, with Cobalt International Energy , California Resources Corp. , SM Energy , and Sanchez Energy Corp. pacing producers lower this week, each dropping double digits according to data from S&P Global Market Intelligence. There was, however, one big outlier: Penn West Petroleum . The Canadian driller's stock soared after the company announced an unexpectedly strong asset sale.
So what: We'll start with Penn West Petroleum, which jumped nearly 50% on the week. Fueling this rise was the announcement that the company agreed to sell its Dodsland Viking assets for C$975 million. That valued the Dodsland assets at 15 times debt-adjusted cash flow, which was more than twice the valuation of recent sales.
Penn West Petroleum plans to use those proceeds to pay down debt, which when combined with other recent asset sales is expected to drop its debt down to C$600 million. That debt level is substantially lower than at the start of the year, when the company's C$2.1 billion in outstanding debt had it teetering on the brink of defaulting on its debt covenants. These asset sales have eradicated this risk, with Penn West now projecting it will be comfortably in compliance with its covenant levels for the remainder of the year.
Outside of Penn West Petroleum's good news, it was a down week for the oil sector. The price of crude was under pressure from concerns that supplies weren't falling as quickly as expected. The U.S. Energy Information Administration confirmed these fears via its weekly supply report, which showed only a 900,000-barrel drop in inventories against expectations for a 2.7-million-barrel decline. Further, it noted that crude supplies still remain at historically high levels for this time of year.This data suggests that oil supplies haven't come down far enough to warrant higher oil prices.
Recent data from North Dakota's Department of Mineral Resources, however, did show the state's largest ever monthly drop in crude oil production, with production slumping 6.3% in April to 1.04 million barrels per day. Further, the state sees its production decline accelerating though May and into the summer, given the drilling plans of Bakken producers like SM Energy, which planned to reduce its rig count in the play starting in May. In other words, production is in decline, which will put downward pressure on supplies.
Despite the conflicting data, oil is under renewed pressure, which is weighing on oil stocks. California Resources, SM Energy, Sanchez Energy, and Cobalt International Energy felt this weight more than most last week, largely because all four companies have weak balance sheets that could once again be a problem if oil keeps falling. These companies can't really afford for that to happen. Instead, all are banking on the continued climb of crude to fuel higher cash flows, which would help alleviate some of the pressure on their balance sheets.
Now what: After rocketing higher earlier this year, crude oil appears to be taking a breather. That's stirring up some volatility in the sector, with debt-heavy oil stocks being hardest hit. It's a reminder that these companies are still vulnerable, making their stock prices very volatile when oil makes a sudden move.
The article Oil & Gas Stock Roundup: Oil Price Volatility Rears Its Ugly Head originally appeared on Fool.com.
Matt DiLallo has no position in any stocks mentioned. The Motley Fool has no position in any of the stocks mentioned. Try any of our Foolish newsletter services free for 30 days. We Fools may not all hold the same opinions, but we all believe that considering a diverse range of insights makes us better investors. The Motley Fool has a disclosure policy.
Copyright 1995 - 2016 The Motley Fool, LLC. All rights reserved. The Motley Fool has a disclosure policy.