Oil Fluctuates But Set For Weekly Gain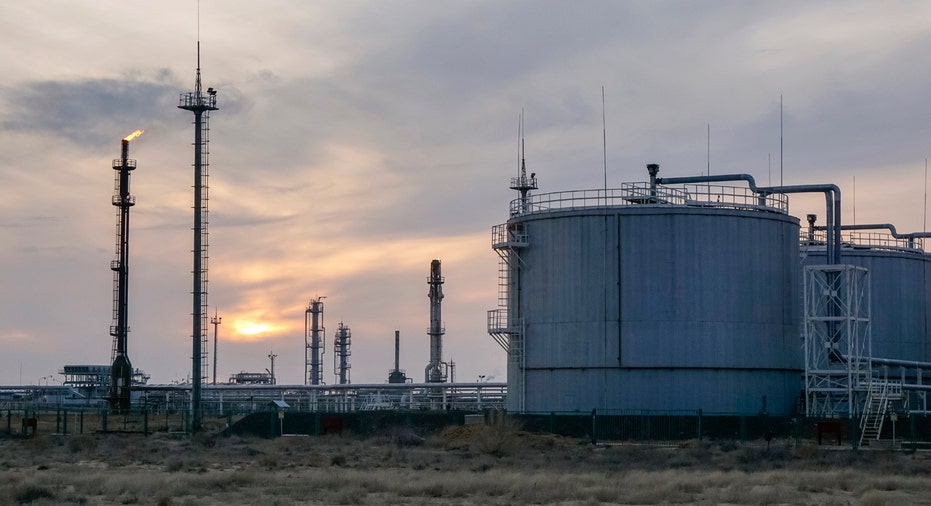 Oil prices fluctuated on Friday capping a volatile week that saw hopes of output cuts among major producers but also U.S. oil inventories rising to a new record weekly high, adding to the persistent global glut of crude.
Brent oil, the global oil benchmark, fell 0.2% to $34.20 a barrel on London's ICE Futures exchange. On the New York Mercantile Exchange, West Texas Intermediate futures were trading down 0.5% at $30.59 a barrel.
Both benchmarks are on track for a weekly gain of around 3% after hopes for a deal among major producers to support prices improved sentiment in the beleaguered market.
Four major oil producers--Russia, Saudi Arabia, Qatar and Venezuela-- proposed a collective production freeze at the January levels. Iran, however, has refused to join, reiterating its plan to crank up output and regain lost market share after the international sanctions against Tehran were lifted in January.
Given that the agreement relies upon the participation of other oil producers, the fate of the pact is uncertain for now.
"The key contingency--cooperation from other OPEC members--seems to preclude any real physical effect on the market," said Jason Gammel, oil analyst at Jefferies.
Still, Mr. Gammel, said that the deal "offers the first glimmers of optimism of OPEC action since November 2014," when the Organization of the Petroleum Exporting Countries embarked on a course of pumping flat-out despite falling prices.
On Thursday, the U.S. Energy Information Administration data indicated domestic crude stockpiles rose by 2.1 million barrels last week to 504.1 million barrels, a fresh weekly record high. In monthly data, which don't line up exactly with weekly data, inventories last exceeded 500 million barrels in 1930.
U.S. oil production also stayed resilient, at around 9.1 million barrels a day. While it has peaked at 9.7 million last April, U.S. output hasn't fallen by as much as expected despite a more than 60% drop in rigs drilling for crude in the U.S. and cuts in capital expenditures by oil companies.
"The excessive supply isn't going away. We don't see global demand picking up anytime soon. There is lot of pain in the oil industry," said Alan Oster, National Australia Bank's chief economist, who estimates oil prices will reach $40 a barrel by the end of the year.
Nymex reformulated gasoline blendstock--the benchmark gasoline contract--was up 0.9% at $0.98 a gallon. ICE gasoil changed hands at $318.75 a metric ton, down $2.75 from the previous settlement.
Jenny W. Hsu contributed to this article.