Oil Falls on Fresh Supply Concerns, Dollar Strength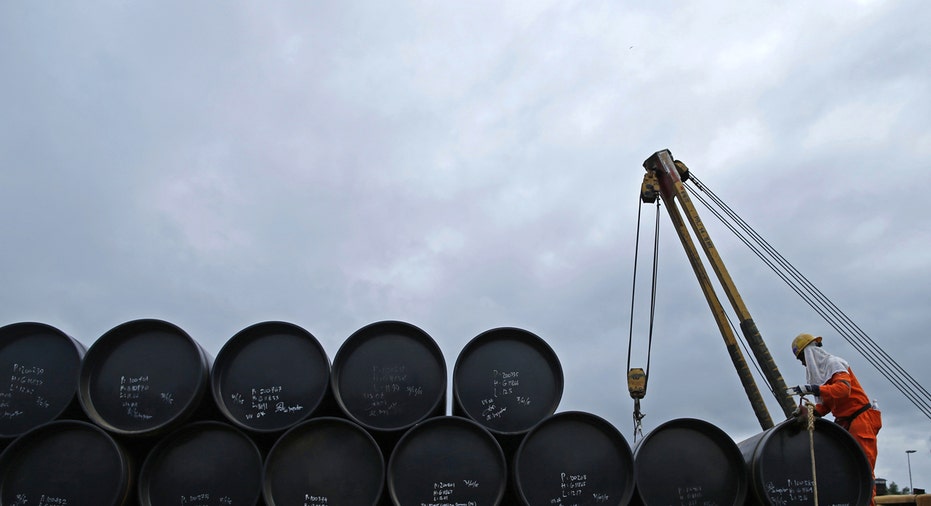 Oil prices fell as much as 2 percent on Thursday, with Brent trading near 11-year lows, as data showing fresh supply builds at the delivery point for U.S. crude futures added to worries about a global glut.
Market intelligence firm Genscape reported an inventory increase of 1.4 million barrels at the Cushing, Oklahoma delivery hub for the U.S. crude's West Texas Intermediate (WTI) futures, traders who saw the data said.
"Bearish fundamentals are hanging over the oil markets like storm clouds, with no break in sight or relief in the near future," said Chris Jarvis, founder of Caprock Risk Management, an oil market consultancy in Frederick, Maryland. "The dollar is moving higher too."
The dollar hit a two-week high against a basket of currencies, making oil and other commodities denominated in the greenback less affordable to users of the euro among others.
WTI was down 72 cents, or 2 percent, at $34.80 a barrel by 1:40 p.m. EST (1840 GMT), reaching a session low of $34.63. On Monday, WTI hit a seven-year low of $34.53.
Brent, the global crude benchmark, was down 30 cents at $37.09 a barrel, trading less than $1 above its 2004 low.
WTI and Brent fell about 3 percent on Wednesday after government data showed a ramp up in oil supplies across the United States last week. A Federal Reserve interest rate hike, which should support the dollar, added to bearish sentiment in oil.
Speculation about an imminent end to a 40-year ban on U.S. crude exports has caused Brent's premium to WTI to dwindle to $1 per barrel or less. The premium was above $13 a barrel in March <CL-LCO1=R>.
The world's biggest oil producers in OPEC added to Thursday's bearish sentiment, forecasting scant chance for a meaningful oil price rise in 2016. Extra Iranian production was expected to add to the global glut, while voluntary output cuts looked remote, they said.
Goldman Sachs said in a note it would take a steeper market drop to push OPEC into coordinated production cuts.
"The price action is likely to remain violent, but the odds are on lower numbers," said PVM Oil Associates technical analyst Robin Bieber. "Stick with the trend. It is not advised to be long." (Additional reporting by Simon Falush in London; Editing by Frances Kerry and Meredith Mazzilli)