Oil Falls as Investors Expect Little from Doha Meeting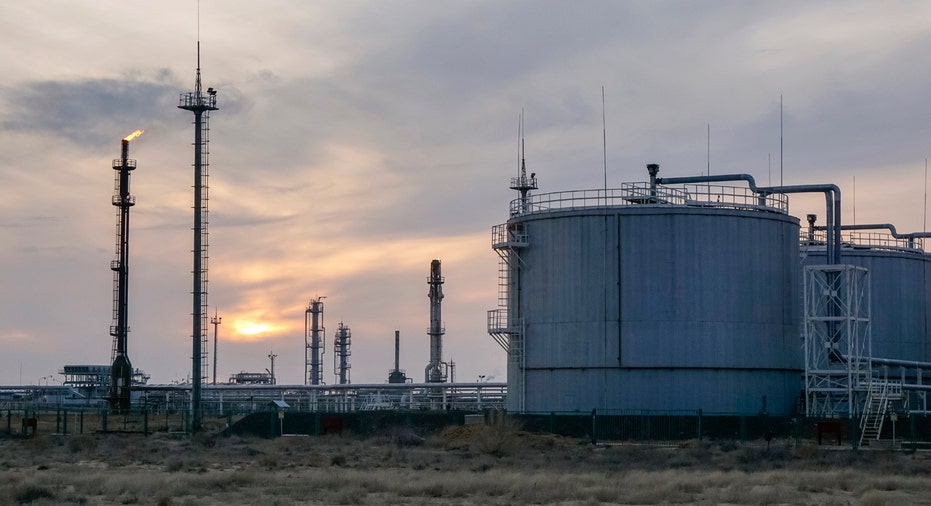 Oil prices fell more than 3 percent on Friday in thin trade as traders and analysts anticipate a weekend meeting of major oil exporters to do little to help to clear global oversupply quickly, even though it would provide a floor for the market.
Oil producers led by top exporters Saudi Arabia and Russia will meet in Doha, Qatar, on Sunday to discuss freezing output around current levels in an effort to contain a glut exacerbated by production that exceeds demand by about 1.5 million barrels a day.
It would be the first joint action by major OPEC and non-OPEC producers in 15 years, although Iran has refused to participate, saying that it wants to rebuild its output to levels achieved before imposition of the recently lifted economic sanctions.
"Unless there's a total surprise, the likelihood is that the Doha meeting on Sunday between OPEC/non OPEC will produce something very wishy washy and will be nothing more than smoke and mirrors," one trader said. "I therefore want to sell crude today."
Brent crude futures were down $1.02 at $42.82 by 11:26 a.m. EST (1526 GMT). U.S. crude was down $1.17, trading at $40.33. Both contracts lost more than 3.5 percent earlier in the day.
Traders said profit taking by funds ahead of the meeting also added to the pressure on prices in the session.
With discussions among producers focusing on freezing output rather than cutting it, most analysts said they had little hope for a deal that reduces the global oversupply.
The crude surplus has pulled down crude prices by as much as 70 percent since mid-2014.
"A cut in production is very unlikely at this meeting and I would say it will probably not even be a discussion item on the meeting agenda," said Energy Management Institute analyst Dominick Chirichella.
"The conclusion for today is to buckle up your seatbelts - the ride could get wild next week."
Barclays said that while the Doha meeting does not materially change the oil market balances, if recent supply-side fundamental support holds and the market's expectations for a credible statement and commitment are met, it could help prevent prices from falling back to the low $30 range.
Consultancy Petromatrix said it saw the Saudis as a G20 member pushing for a deal to freeze output because both the IMF and the U.S. Federal Reserve are growing increasingly impatient about low oil prices.
(By Devika Krishna Kumar; Additional reporting by Dmitri Zhdannikov in London and Henning Gloystein in Singapore; Editing by David Goodman and Bill Trott)