Oil falls 2 pct as OPEC nears deal to raise production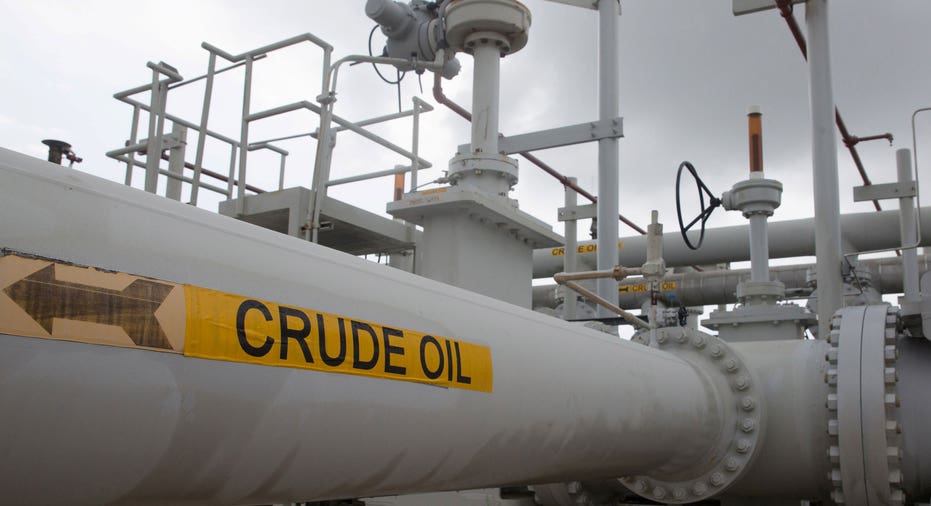 Oil prices fell on Thursday as crude exporters in OPEC appeared to be nearing a deal to increase production.
Benchmark Brent crude fell $1.76 a barrel, or more than 2 percent, to a low of $72.98 before recovering slightly to $73.34, down $1.40, by 0945 GMT. U.S. light crude was $1.00 lower at $64.71.
Brent reached a 3-1/2-year high above $80 a barrel last month but has fallen steadily in recent weeks as Saudi Arabia, de facto leader of OPEC, has signaled it intends to raise production to stabilize prices.
The Organization of the Petroleum Exporting Countries holds its biannual meeting in Vienna on Friday and is widely expected to agree to pump more, possibly supported by some other producers outside OPEC, including Russia.
Iran had been expected to oppose any rise in crude output, but it has now signaled it may support a small increase.
"We need to release supply to the market," Saudi Arabian Energy Minister Khalid al-Falih told reporters in Vienna.
Falih said the oil market had now rebalanced and his aim was to prevent a shortage of crude in future that could squeeze the market.
Harry Tchilinguirian, head of oil strategy at French bank BNP Paribas, told Reuters Global Oil Forum he expected OPEC and Russia to agree a compromise that would see a small increase in global oil production.
"It would seem that an aggregate increase in production for OPEC+ of between 500,000 barrels per day (bpd) and 1 million bpd is the range that is being considered," Tchilinguirian said.
OPEC, together with other key producers including Russia, started withholding output in 2017 to prop up prices, but a tightening market has led to calls by consumers for more supplies.
ESCALATING TRADE DISPUTE
Looming over all financial markets is an escalating trade dispute between the United States and its other major trading partners, particularly China.
Washington and Beijing have both threatened punitive tariffs on each other's exports, including U.S. crude oil.
China on Thursday canceled a trip to West Virginia by executives from China Energy Investment Corp to discuss a planned $83.7 billion investment in the state and called Washington's behavior "capricious."
In another escalation, India on Thursday joined China and the EU by increasing duties on various commodities imported from the United States.
But oil prices have found some support from global demand, which has been increasing strongly this year.
U.S. refineries processed a seasonal record of 17.7 million bpd of crude oil last week, the Energy Information Administration (EIA) said on Wednesday.
Commercial U.S. crude inventories dropped by 5.9 million barrels in the week to June 15, to 426.53 million barrels, the EIA said.
(Additional reporting by Henning Gloystein in Singapore; Editing by Mark Potter and Jason Neely)