Oil Down as Dollar Offsets China Move; Glut Hits Prompt U.S. Crude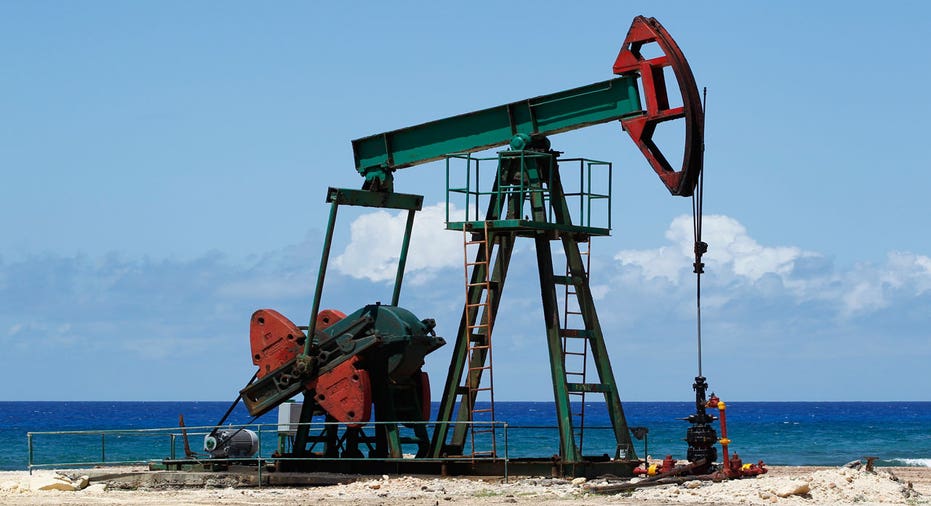 Oil fell on Friday, erasing early gains as traders dismissed a rate cut by China to focus on a surging dollar and weaker spot prices for U.S. crude as a glut weighed on prompt supplies.
A rally in U.S. stocks, however, bolstered risk appetite across financial markets, limiting the downside in oil.
Brent crude oil settled down 9 cents, or 0.2 percent, at $47.99 a barrel, after falling as much as 63 cents earlier.
U.S. West Texas Intermediate (WTI) crude finished down 78 cents, or 1.7 percent, at $44.60, after hitting a three-week low at $44.20.
Both Brent and WTI lost about 5 percent on the week, sliding for a second straight week.
Earlier on Friday, oil prices rose about 1 percent on expectations the Chinese rate cut might prompt the No. 1 energy consumer to import more oil.
Gains, however, faded as the dollar index hit two-month highs, making oil, copper and a host other commodities , less affordable for holders of other currencies.
"It's terrible price action considering China's rate cut," said Scott Shelton, energy broker and commodities specialist for ICAP in Durham, North Carolina. "It shows this is not the solution the market is seeking for crude demand."
A stubborn global oil glut, partly due to record pumping by the biggest producers in OPEC, has prevented crude prices from staging a meaningful rebound despite a few sharp intermittent rallies since early September.
Growing U.S. crude stockpiles have also added more pressure on WTI than on Brent, with the transatlantic spread <CL-LCO1=R> settling at its widest in two weeks at $3.33 a barrel.
The front month U.S crude contract also hit its deepest discount in five months to the nearby contract <CL-1=R> as weak spot prices pushed traders to store more crude for later delivery.
The discount, known as contango, has been widening since Wednesday and hit 91 cents, its deepest since May 15.
U.S crude inventories have risen for four straight weeks amid reduced refining activity during the autumn maintenance season.
"We've had massive builds. The whole spread curve in WTI is getting weaker, encouraging people to put oil into storage," said Tariq Zahir, trader in crude oil spreads at Tyche Capital Advisors in Laurel Hollow, New York.
U.S. oil drillers also slowed the pace of rig cuts this week, idling just one rig, the smallest cut in eight weeks suggesting they may soon return to the well pad with hopes of rising crude prices in the future.
(By Barani Krishnan; Additional reporting by Ron Bousso, Simon Falush and Christopher Johnson in London and Keith Wallis in Singapore; Editing by Marguerita Choy)