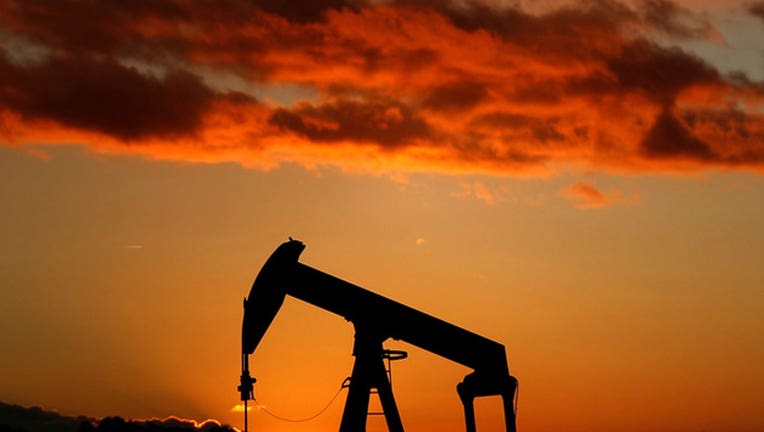 LONDON, Dec 13 (Reuters) - Brent oil fell on Wednesday as investors continued to sell off their positions following the shutdown of the major North Sea Forties crude and gas pipeline, which buoyed prices on Monday.
Earlier in the day, prices were supported by a larger-than-expected drawdown in U.S. crude stockpiles.
Brent crude was down 5 cents at $63.29 a barrel by 1508 GMT. It had settled down $1.35, or 2.1 percent, on Tuesday on a wave of profit-taking after the North Sea pipeline shutdown helped to send the global benchmark above $65 for the first time since mid-2015.
U.S. West Texas Intermediate crude was up 4 cents at $57.29 a barrel.
Britain's biggest pipeline from its North Sea oil and gas fields is likely to be shut for several weeks for repairs. On Wednesday morning, its operator said it was still considering repair options and reiterated that any repairs would take several weeks.
The pipeline, which carries about 450,000 barrels per day (bpd) of Forties crude, was shut after a crack was found. It has particular significance to global markets because Forties is the largest out of the five crude oil streams that underpin the dated Brent benchmark.
A number of producers, including BP and Royal Dutch Shell, said they had closed down oil fields in response.
While the Forties shutdown has provided a price floor, early gains quickly evaporated in a global market that is still oversupplied and with output rising in the United States.
"The strength earlier this morning (on Brent) was mainly a reaction to U.S. API data. The fact that the market sold off so much after the Forties outage shows that the market struggles to trend higher. Now, we're basically where we were a month ago," Olivier Jakob of Petromatrix consultancy said.
After settlement on Tuesday, industry group the American Petroleum Institute said crude stocks in the United States fell by 7.4 million barrels last week. That is almost twice the decline of analysts' expectations for a drop of 3.8 million barrels.
Gasoline stocks rose by 2.3 million barrels, compared with analysts' expectations in a Reuters poll for a 2.5 million-barrel gain. Distillate fuels stockpiles, which include diesel and heating oil, rose by 1.5 million barrels, compared with expectations for a 902,000-barrel gain, the API data showed.
The U.S. government's Energy Information Administration releases its weekly oil report on Wednesday.
Selling had gained pace on Tuesday after the U.S. Energy Information Administration said in its monthly short-term energy outlook that U.S. crude oil output will rise by 780,000 barrels per day (bpd) to a record-high of 10.02 million bpd in 2018.
United Arab Emirates Energy Minister Suhail al-Mazroui said on Wednesday it was premature to talk about an exit strategy from the current global supply cut agreement between OPEC and non-OPEC producers.
(Additional reporting by Osamu Tsukimori in Tokyo; Editing by Jane Merriman and David Evans)