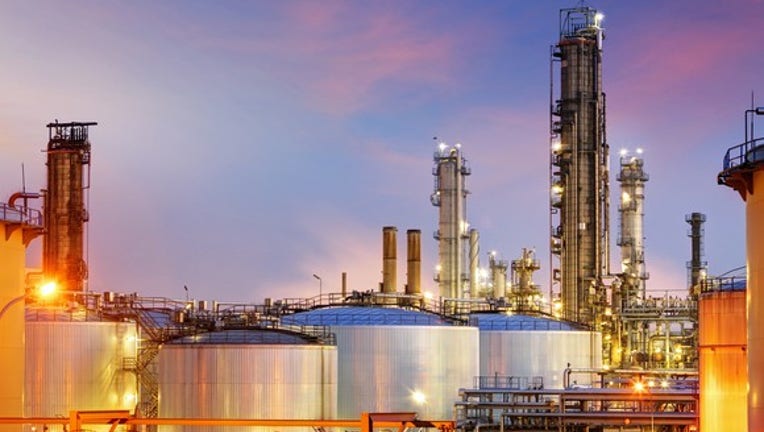 Oil prices tumbled about 5 percent on Thursday, breaking below $50 a barrel to the lowest since late November on signs that OPEC and other producing countries would not take more drastic steps to reduce the world's stubbornly persistent glut of crude.
The slide steepened after OPEC delegates downplayed the chance that their group and other producing countries would deepen their output cuts when they meet on May 25. They did say current output cuts were likely to be extended.
"While the cartel is expected to extend a self-imposed production cap by another six months, it will be a challenge to convince several non-OPEC members to follow suit," said Abhishek Kumar, Senior Energy Analyst at Interfax Energy's Global Gas Analytics, "Persistent growth in US oil production ... will also make extensions of the OPEC cap beyond 2017 unlikely."
There was also a sign of slowing energy demand in China, the world's largest second largest oil consumer, when a survey showed growth in that country's services sector was at its slowest in almost a year in April.
U.S. crude fell $2.33 or 4.9 percent to $45.49 per barrel, by 1:43 p.m. Brent was down $2.33, or 4.6 percent, at $48.43.
Both contracts slid during the session to the lowest since Nov. 30, the day OPEC agreed to cut supply. U.S. crude fell as low as $45.39, Brent touched $48.32. Both were on track for their biggest daily percentage declines March 8.
Both benchmarks broke below closely watched technical levels, with U.S. crude smashing below $47.23.
"It is dangerous to try and pick a bottom in this type of market, it is like trying to catch a falling knife," said Dean Rogers, senior technical analyst at Kase & Company. Rogers said charts showed the next potential stalling points were $44.20 for WTI and $47.20 for Brent.
"Sustained closes below this levels would be extremely bearish for the long-term."
U.S. stocks also were lower, with losers led by the energy sector, which fell 2.24 percent to its lowest level since August. Exxon and Chevron were among the biggest drags on the three major indexes. [.N]
Late last year, the Organization of the Petroleum Exporting Countries (OPEC) and other producing countries announced oil output cuts of 1.8 million barrels per day (bpd) for the first six months of this year.
Even so, McGillian said, "We still have a near record overhang and signs of increasing production in areas of the world outside the producers that agreed to the cuts."
Crude output has surged in the United States, with increasing rig counts for the past 11 months.
Russia's Energy Minister, Alexander Novak, said in written comments on Thursday that his country is inclined to extend its cuts. But many in the market believe steeper cuts are needed to reduce the glut significantly.
"At some point, the market should recognize OPEC isn't the most important player in the market any more," said Commerzbank's Eugen Weinberg, "That is non-OPEC, and, above all, U.S. shale."
(Additional reporting by Amanda Cooper in London, Naveen Thukral in Singapore; editing by David Gregorio)