Oil Dips After U.S. Warns on Global Economy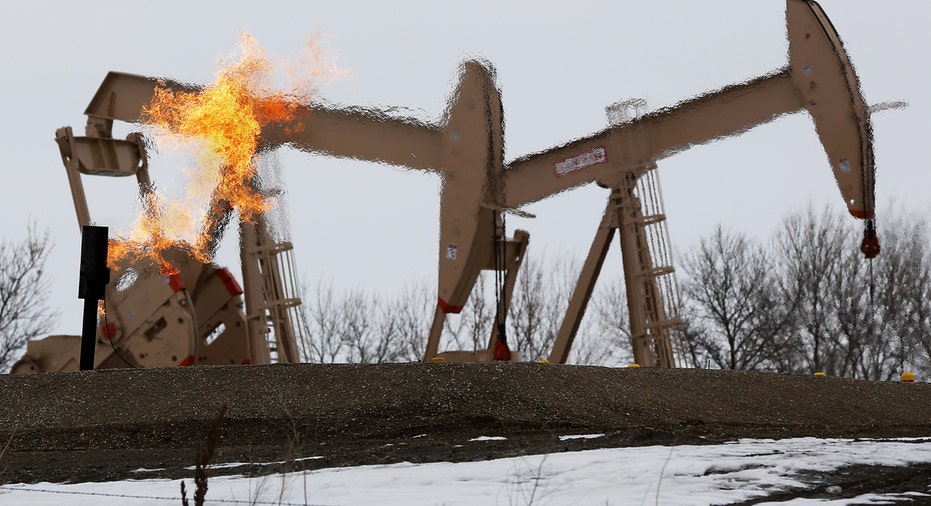 Oil prices fell on Friday, with U.S. crude down about 3 percent, as investors and traders waited to see if the U.S. oil rig count will drop further while OPEC members indicated they would do little to slash output.
Falling share prices on Wall Street, which have provided guidance to oil of late, also pressured crude futures, along with reduced political tensions in the Middle East from U.S-Russia talks on Syria.
The dollar rebounded to keep a lid on oil and other commodities, after Thursday's decision by the Federal Reserve to keep U.S. interest rates unchanged drove the currency to a three-week low earlier.
That left attention largely on oil services firm Baker Hughes's weekly U.S. oil rigs report due at 1:00 p.m. EDT. U.S. oil drillers have cut rigs over the past two weeks, a sign that renewed price declines since July may be slowing some from returning to the well pad in a bigger way.
"With U.S. output shifts still very much under the microscope, today's oil rig counts could be a key determinant as to how the complex finishes this week," said Jim Ritterbusch, analyst at Ritterbusch & Associates, an oil markets advisory in North Wabash, Chicago.
"We expect another decline but one downsized from recent double digit decreases," he added.
U.S. crude futures <CLc1> were down $1.20, or 2.6 percent, at $45.70 a barrel by 10:38 a.m.
Brent <LCOc1> was off by 60 cents, or 1.2 percent, at $48.48. Despite that, Brent was still headed for its first modest weekly gain in three weeks.
Wall Street's key stock index, the S&P 500 <.SPX>, fell 1 percent.
Gasoline <RBc1> and ultralow-sulfur diesel <HOc1> lost more half a percent each, extending the slide across the petroleum complex.
OPEC member Kuwait said it would take time for the oil market to balance itself, indicating the group would continue defending market share despite production cuts to bolster prices.
Other OPEC sources said they expect oil to rise no more than $5 a barrel per year to reach $80 by 2020.
Iran's deputy oil minister Rokneddin Javadi reiterated Iran's plans to regain its oil production share once nuclear-related sanctions are removed against Tehran, adding that new oil contracts would be unveiled in coming weeks.
Russia was the only major producer to say on Friday it was likely to cut production at below $40 a barrel.
(Additional reporting by Karolin Schaps in London and Henning Gloystein in Singapore; Editing by Marguerita Choy)