Oil Crash Watch: When Do the Good Times Roll?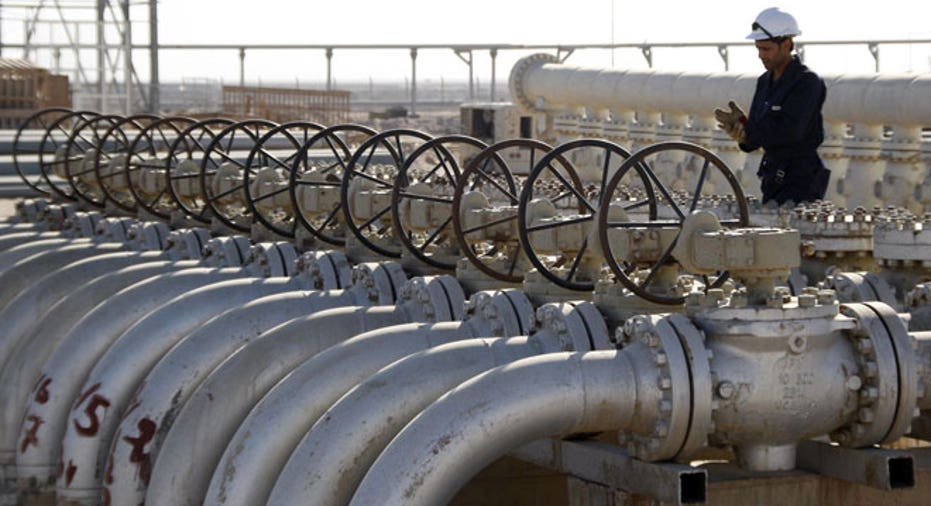 If the crash in oil prices is supposed to be such a boom for the economy, today we are not feeling it. Instead of joy and celebration we are getting fear and risk protection. Even data showing a jump in auto sales, supposedly inspired by low gasoline prices, was not enough to boost auto stocks on Monday. Overnight bonds are screaming as the 10 year yield falls below 2% for the first time since October. Fears of a slowdown in Europe are heightened after the Eurozone PMI fell to 51.4, below market estimates. This is driving U.S. equities lower as well as the market wonders just how long the U.S. can be an economic island unto itself.   In the meantime, more signs that the drop in oil prices will start to impact U.S. oil and natural gas production. Baker Hughes reported that the U.S. oil rig count fell by 17 to 1,482 and natural gas rigs down 12 to 328. That makes 4 weeks in a row that rig counts fell, and while that is still 104 more rigs than last year it is clear that the trend will continue to fall. The all- time record for oil rigs was 1609 set last October and was a major factor in Saudi Arabia's decision to declare a production war on the U.S. oil producer.   If you have any doubt that the Saudis are targeting the U.S. producer consider the fact that Saudi Arabia on Monday cut the price it charges for its oil in the U.S. -- but raised them for buyers in Asia. The UAE is also on board as the Abu Dhabi National Oil Company (ADNOC) set the December retroactive selling price for its benchmark Murban crude at $60.65 a barrel, its lowest level since May 2009 according to Reuters. This comes as the market is still coming to grips with the fact that Russian oil production hit the highest levels since the days of the old Soviet "evil empire" and Iraqi oil exports rose to the highest levels since the 1980s.   Yet the falling prices are impacting the economy. We are seeing downgrades of energy companies. Layoffs and lack of investment and the promise of what might have been are now turning into economic pain. Just consider ground zero of the fracking revolution and you can see how this drop in oil can see fortunes quickly change. Jennifer Brooks, of the Star Tribune, wrote an article warning of tough times ahead for the North Dakota energy boom. She says that while the North Dakota oil boom isn't going bust just yet, the state is bracing for bad economic news that could ripple far beyond its borders. She quotes Ron Ness, president of the North Dakota Petroleum Council, as saying "I think we're going to see a fairly significant correction, you're going to see a tremendous number of pink slips over the next quarter and into the following quarter. And if we're having this discussion in June, it will be that much more severe."   She writes that "North Dakota oil companies can still turn a profit on oil at $52 a barrel, or less. But already, drilling operations have shuttered in the outlying counties, where the oil is harder to reach and the profit margins are narrower. In late 2014, there were 182 rigs in production. Now there are 163.  She said that some oil companies have slashed their 2015 budgets in half. The state of North Dakota is in the process of revising a budget forecast that it had pinned on oil selling above $70 a barrel. The Organization of the Petroleum Exporting Countries (OPEC) has declined to cut its own production in the face of the oil flooding out of the Bakken, making it hard for market watchers to predict how prices will play out.  But she writes that "for now, the new year is still looking bright in places like Watford City."   There's a new $50 million high school under construction, with plans for another grade school to accommodate all the students who overflowed the classrooms and spilled out into half a dozen portable units on school grounds. The city, which ballooned from a farm town of 1,500 to a population of 12,000 and counting in the space of five years, is finalizing plans for a $101 million event center, complete with conference and performance spaces, two hockey rinks, a 135-foot water slide and an indoor lazy river. New businesses have opened all over town to cater to the crowds. The new South Park shopping plaza boasts two new hotels, a western wear outfitter, a tractor supply company, a tattoo parlor and a Japanese steakhouse. There are new housing developments springing up all over town.   The local newspaper, the McKenzie County Farmer, predicted even more developments in 2015, including massive new highway projects, a new water treatment plant south of town and plans for more housing, more commercial development, maybe a new industrial park to go with the new highway bypass. "Nothing has changed quite yet," said Steve Holen, superintendent of McKenzie County Public School District No. 1. Let's hope, $44 looks very possible. Oil will look to the stock market as a point of direction.  Natural gas can't rally on the backs of a collapsing oil market. Even with an arctic blast, fears of a price rise are being overshadowed by a collapsing oil sector.   Not all commodities fell. Soybeans and coffee popped due to concerns over weather and the lack of rain in South America and South Africa.   MarketWatch Says that I am a must follow in 2015 on Twitter! http://www.marketwatch.com/(S(rnrsydaynixa5x55oiibxm45))/story/these-twitter-pros-are-2015s-must-follows-2014-12-19?pagenumber=2.
Past results are not necessarily indicative of future results. Investing in futures can involve substantial risk of loss & is not suitable for everyone. Trading foreign exchange also involves a high degree of risk. The leverage created by trading on margin can work against you as well as for you, and losses can exceed your entire investment. Before opening an account and trading, you should seek advice from your advisors as appropriate to ensure that you understand the risks and can withstand the losses.
The information and data in this report were obtained from sources considered reliable. Their accuracy or completeness is not guaranteed and the giving of the same is not to be deemed as an offer or solicitation on our part with respect to the sale or purchase of any securities or futures. The Price Futures Group, its officers, directors, employees, and brokers may in the normal course of business have positions, which may or may not agree with the opinions expressed in this report. Any decision to purchase or sell as a result of the opinions expressed in this report will be the full responsibility of the person authorizing such transaction. Reproduction and/or distribution of any portion of this report are strictly prohibited without the written permission of the author. Trading in futures contracts, options on futures contracts, and forward contracts is not suitable for all investors and involves substantial risks.