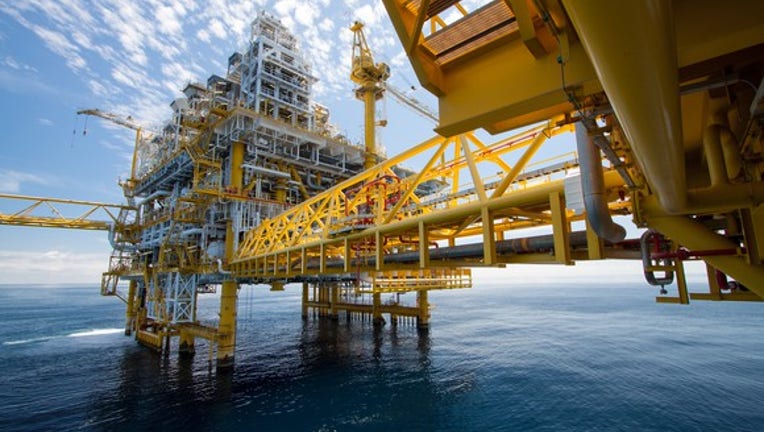 Oil prices closed lower on Wednesday, as investors digested inventory data that did little to ease concerns over building supply in the U.S.
Light, sweet crude for April delivery settled down 18 cents, or 0.3%, at $53.83 a barrel on the New York Mercantile Exchange, after trading as high as $54.44 following the most recent storage report. Brent, the global benchmark, fell 15 cents, or 0.3%, to $56.36 a barrel.
On Wednesday, the U.S. Energy Information Administration reported an increase of 1.5 million barrels in storage in the week ended Feb. 24, compared with estimates for an increase of 2.4 million barrels from analysts and traders surveyed by The Wall Street Journal.
While the build in inventory was less than expected, the rise in storage took crude stockpiles to a record high of more than 520 million barrels.
"It's a very, very mixed report," said Kyle Cooper, a consultant at ION Energy Group in Houston. "If you want to find some bullish...[or] bearish nuggets, you certainly can."
Stocks of oil products also remain high, analysts noted. Gasoline inventories declined by 500,000 barrels, less than the expected 1.6 million barrels on average. Distillate inventories fell by 900,000 barrels, coming in line with analyst expectations.
Oil prices have been caught between better-than-expected compliance in limiting production among members of the Organization of the Petroleum Exporting Countries, and concerns over a surge in activity from U.S. shale producers.
"Let's face it, we've got a lot of crude oil and we're pumping it out like there's no tomorrow," said Mark Waggoner, president of brokerage Excel Futures.
Mr. Cooper said he is more inclined to be bearish as U.S. oil production has risen to the highest in nearly a year. However, questions remain on how well OPEC will adhere to the agreement with other major producers to cut 2% of global output.
"The market has been very, very choppy despite what appears to be pretty good OPEC compliance in February," he said. "[But] despite these high inventory levels, the market's not breaking down either."
JBC Energy analysts estimate that OPEC crude production increased in February compared with the previous month, with a compliance rate of about 89%. Market observers say even though the current rise in U.S. crude oil output still lags behind the reductions made by OPEC and Russia, the gap could shrink if U.S. production maintains its current rate.
According to oil field services firm Baker Hughes Inc., U.S. producers added five new oil rigs last week. That brings the total figure of active drilling rigs to 602, "the highest number since October 2015, "noted JBC Energy.
Gasoline futures settled down 3% at $1.6780 a gallon, and diesel futures settled down 1% at $1.6241 a gallon.