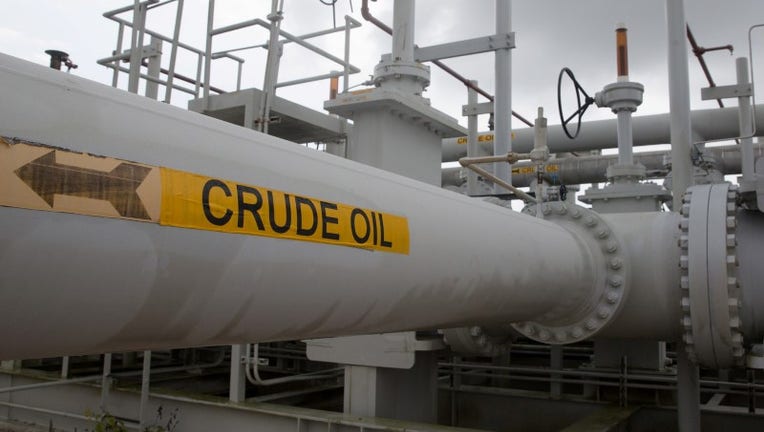 LONDON, Dec 7 (Reuters) - Oil edged higher on Thursday, regaining ground from sharp losses the previous day brought on by an unexpectedly large rise in U.S. stocks of refined fuels.
Brent crude futures traded 52 cents higher at $61.74 a barrel by 1446 GMT. U.S. West Texas Intermediate (WTI) crude futures were at $56.35 a barrel, up 39 cents.
The previous day, Brent had settled 2.6 percent lower, and WTI 3 percent lower, after an unexpected rise in U.S. fuel stocks.
Data from the Energy Information Administration (EIA) on Wednesday showed that U.S. crude oil inventories fell by 5.6 million barrels in the week to Dec. 1, to 448.1 million barrels <C-STK-T-EIA>, putting stocks below seasonal levels in 2015 and 2016.
But gasoline stocks rose by 6.8 million barrels, well above the 1.7 million-barrel gain analyst had expected, and distillate stocks, which include diesel and heating oil, rose 1.7 million barrels.
"It was a sharp correction yesterday, so it's a bit of a pause today," said Olivier Jakob, managing director of PetroMatrix, adding "technically, it's still very weak."
PVM Oil Associates also said in a note that "the weekly data was not as bad as it seems at first sight."
"Current (stock) levels are nearly 7 percent below last year and the surplus to the five-year average is only 3.9 percent," it said.
The market was also underpinned by a threat from one of Nigeria's main oil unions to go on strike from Dec. 18 over what it said was a "mass sacking of workers." The country is Africa's top oil exporter.
But troublingly for oil bulls, U.S. oil production <C-OUT-T-EIA> rose by 25,000 barrels per day (bpd) to 9.71 million bpd in the week to Dec. 1, the highest since monthly figures showing the United States produced more than 10 million bpd in the early 1970s.
Soaring U.S. output threatens to undermine efforts led by the Organization of the Petroleum Exporting Countries (OPEC) and Russia to bring production and demand into balance following years of oversupply.
Sukrit Vijayakar, managing director of energy consultancy Trifecta, said there were "darker shadows over the pace of rebalancing, if at all any is taking place."
(Additional reporting by Libby George in London and Henning Gloystein in Singapore; Editing by Jane Merriman and Adrian Croft)