Oh, So This Is Where Chipotle Customers Are Eating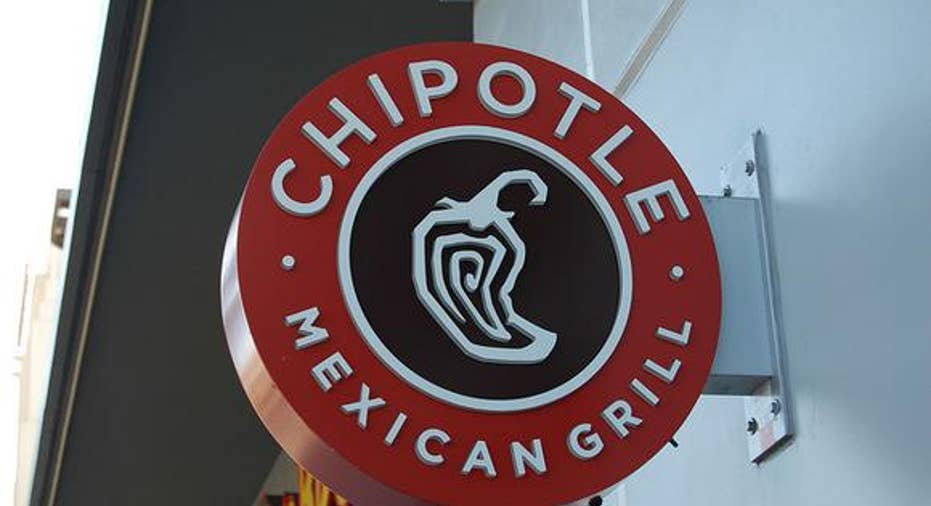 The first three months of 2016 were terrible for Chiptotle Mexican Grill . The former market darling in fast casual put out its first quarterly loss as a public company. It also clocked in with a brutal 29.7% decline in comps, as a 21% drop in transactions and coupon-flashing patrons spending less combined to create one of the biggest falls in comparable-restaurant sales in eatery history. In other words, existing locations rang up 29.7% fewer sales than they did during the first three months of last year.
That's horrendous, of course, but where did those customers go? They didn't stay home or stop eating. If they had a burrito, taco, bowl, or salad craving they probably went somewhere else. Now that we're wrapping up this lamentable earnings seasons for Chipotle, let's take a look at where some of those hungry guests may have gone.
Qdoba
Chipotle made fast casual and "better burritos" cool on the way up, and one of the best coattail riders has been Jack in the Box's Qdoba. Its comps rose 2.1% in the 12 weeks ending April 10. This is stacked on top of an 8.3% increase a year earlier, so we're looking at an impressive 10.6% average increase over two years.
The strength at Qdoba helped offset negative comps at Jack in the Box's namesake burger chain. There are now more than 600 Qdoba locations, but that's fewer than a third of Chipotle's 2,066 outlets. Jack in the Box has plenty of expansion room left for Qdoba.
Taco Bell
Burrito buffs will argue that the chasm is wide when it comes to pitting the food quality at Chipotle to Yum! Brands' Taco Bell, but it's hard to deny the deals that bargain seekers can find at Yum! Brands' quick-service Mexican food chain. You're not walking out of Chipotle with a burrito for a buck anytime soon (outside of recent freebie promotions). One can argue that Yum! Brands is narrowing the gap. Chipotle's quality has been consistent over the years, but Taco Bell has been adding more items with broader appeal. It's still not there. It will never be there. However, head-turning additions including Doritos Locos Tacos, a creative breakfast rollout, and more recently the Quesalupa keep guests coming for more.
Taco Bell's comps rose a mere 1% in its latest quarter, but it's up 7% over the past two years. That's a big win when compared to Chipotle's 22.4% slide in comps over the past two years.
Chuy's
It may not be fair to compare Chipotle to table-service restaurants, but Chuy'sis not a sleepy, old-school operator. Chuy's is expanding quickly, and with most of its menu priced below $10 and a penchant for speedy service, it's a reasonable alternative for a lunchtime or festive dinnertime fix.
Comparable-restaurant sales climbed 3.2% in its latest quarter. Chuy's has now come through with 23 consecutive quarters of favorable comps.
There was a time when Chipotle was the champ of stringing together long streaks of year-over-year sales growth. However, after back-to-back quarters of double-digit percentage declines, some new leaders appear to be rising -- at least until Chipotle gets its act together again.
The article Oh, So This Is Where Chipotle Customers Are Eating originally appeared on Fool.com.
Rick Munarriz has no position in any stocks mentioned. The Motley Fool owns shares of and recommends Chipotle Mexican Grill and Chuy's Holdings. Try any of our Foolish newsletter services free for 30 days. We Fools may not all hold the same opinions, but we all believe that considering a diverse range of insights makes us better investors. The Motley Fool has a disclosure policy.
Copyright 1995 - 2016 The Motley Fool, LLC. All rights reserved. The Motley Fool has a disclosure policy.