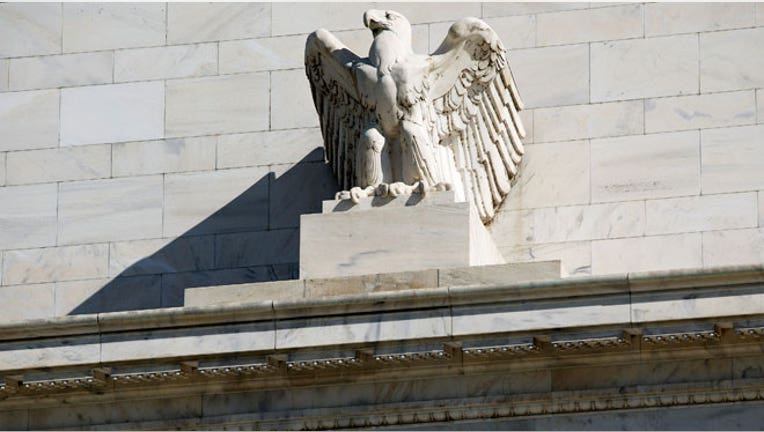 After flooding U.S. banks with cash to fight an economic crisis, the Federal Reserve must now find a way to slowly tighten the money spigot without dealing a painful shock to businesses and families, the OECD said in a report on Wednesday.
The report by the Organization for Economic Co-operation and Development, a top policy advisory group for the developed world, summed up the bind America's central bank now faces.
Low interest rates have helped the U.S. economy, but could inflate bubbles in the financial market. That suggests the Fed might have to slow down its bond buying program "in the near future," the OECD said.
The risk is that investors might respond to this by bidding interest rates sharply higher. This would likely hit the stock market and home prices, while also hurting exporters by raising the value of the dollar.
Citing its own economic models, the OECD said that, if rates on long-term government bonds rose 2 percentage points in one year, as they did following an unexpected shift in Fed policy in 1994, the tightening of credit would subtract at least 1.5 points from the country's economic growth rate.
"With possible disruptions to the financial system ... negative effects could be larger," the OECD said.
The OECD said the Fed was likely to manage expectations carefully to avoid letting this happen.
"But there is still a risk of a repetition of developments from 1994," it said in the report.
The Fed has held overnight interest rates near zero since late 2008 and has more than tripled its balance sheet to about $3.3 trillion with a series of bond purchases programs. It is currently buying $85 billion of bonds per month.
In recent weeks, officials at the central bank have made numerous comments about when they might start slowing their purchases and the yield on 10-year U.S. government bonds has risen to its highest in more than a year.
Based in Paris, the OECD provides economic policy advice to the governments of most of the rich world, which fund the organization. A few developing countries such as Mexico and Chile are also members of the organization.
In addition to advising the Fed to tread carefully, the OECD criticized Washington's decision to enact sweeping budget cuts in March.
The report said the government's austerity would hold economic growth to 1.9 percent this year, just below a projection made in November and down from 2.2 percent in 2012.
(Reporting by Jason Lange. Editing by Andre Grenon)