Ocwen Financial Posts a Massive Loss Despite Cost Containment Success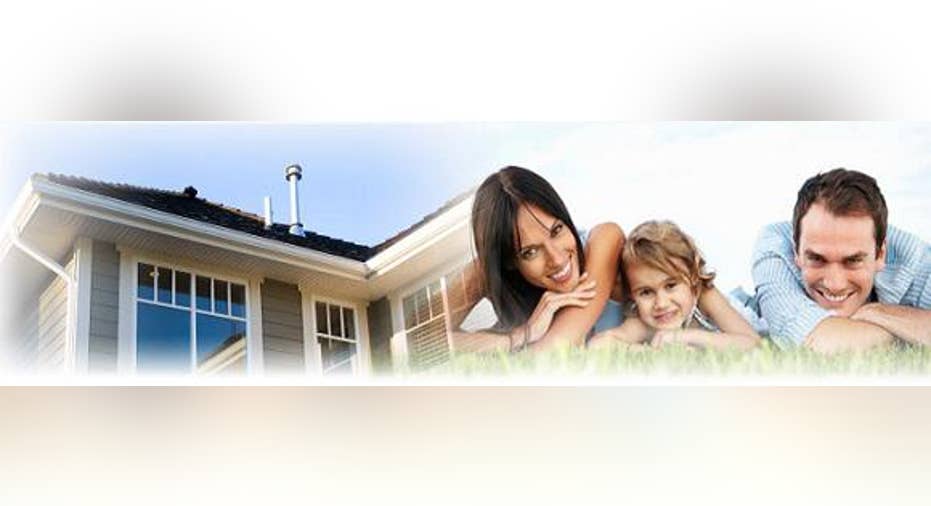 Image: Ocwen Financial.
A healthy mortgage market has helped many financial institutions, but Ocwen Financial still faces major challenges that the company thus far hasn't been able to work through. Coming into Wednesdays' first-quarter financial report, Ocwen investors had already dealt with substantial declines in the company's share price and expected deteriorating earnings and revenue. Yet even though expectations were low, Ocwen didn't manage to deliver what investors had wanted to see, and investors immediately responded by sending the stock sharply lower. Let's look more closely at Ocwen Financial's latest results to see why shareholders are suffering yet again.
What happened to Ocwen?Ocwen Financial's first-quarter results didn't give shareholders any relief from the pain they've felt for a long time. Revenue dropped more than 35% to $330.8 million, which was worse even than the 32% drop in sales that investors had already expected. The company posted a net loss of $111.2 million, which worked out to $0.90 per share, and that was more than double the consensus loss forecast among those following the stock.
Looking more closely at Ocwen Financial's numbers, several factors conspired to hurt the company. Unfavorable interest rate-driven fair-value changes related to servicing rights cost the company $32.7 million in pre-tax income. Another $30 million came from monitor costs. Yet even accounting for those items, the company still would have posted an adjusted pre-tax loss of $39.4 million.
Ocwen's segments showed mixed performance. The lending segment regained some of its positive reputation, recording a $2 million pre-tax gain driven by higher mortgage-lock volumes in key channels. But the servicing side of the business took the brunt of the hit, posting a $68.3 million pre-tax loss including the fair-value changes mentioned above. Corporate items were responsible for the remainder of the company's losses.
In addition, Ocwen stayed on course toward reducing its leverage. The company had $237.1 billion in loans that it is servicing, down by nearly 40% in the past year and down about 5% just since December. Nonperforming loans as a percentage of that total amounted to 13%, down from the most recent quarter but up from year-ago levels.
CEO Ron Faris looked at the positives. "We are pleased to see the progress of our ongoing cost improvement efforts," Faris said, and he noted that the company is "focused on making further progress on our cost goals while continuing to enhance the borrower experience." The CEO also highlighted the importance of the lending segment, which it sees as likely to "drive earnings growth in the future."
Can Ocwen move forward?Overall, Ocwen has taken many steps to try to enhance its long-term prospects. Improved collections and loss mitigation efforts helped keep delinquencies down, and the company finished nearly 17,000 loan modifications in the quarter. Ocwen also received trial payments from more than 10,000 borrowers under the Streamline HAMP federal program, which is designed to assist homeowners who need help with their mortgage loans.
From a capital standpoint, Ocwen negotiated for more flexibility for its senior secured term loan, and the company's debt-to-equity ratio hit the 1-to-1 mark. Ocwen also said its commercial lending business, Automotive Capital Services, continues to do well, operating in eight states with 12 markets and $9.1 million in receivables outstanding.
Ocwen also continues to maintain a reverse mortgage portfolio along with originating regular forward loans. As of the end of the quarter, Ocwen reported $106 million in estimated undiscounted future gains from future draws on loans in the reverse mortgage area. Reverse mortgages made up about a fifth of the mortgage company's overall activity in originations.
Given the disruptive impact of the poor results, Ocwen investors weren't prepared to deal with the quarterly report, and they responded by sending the stock down more than 20% in after-hours trading following the announcement. Unless Ocwen can figure out how to get things turned around quickly, Ocwen won't be able to sustain this level of losses indefinitely.
The article Ocwen Financial Posts a Massive Loss Despite Cost Containment Success originally appeared on Fool.com.
Dan Caplinger has no position in any stocks mentioned. The Motley Fool recommends Ocwen Financial. Try any of our Foolish newsletter services free for 30 days. We Fools may not all hold the same opinions, but we all believe that considering a diverse range of insights makes us better investors. The Motley Fool has a disclosure policy.
Copyright 1995 - 2016 The Motley Fool, LLC. All rights reserved. The Motley Fool has a disclosure policy.