October Payrolls Keeps Fed on Track for Winter Rate Rise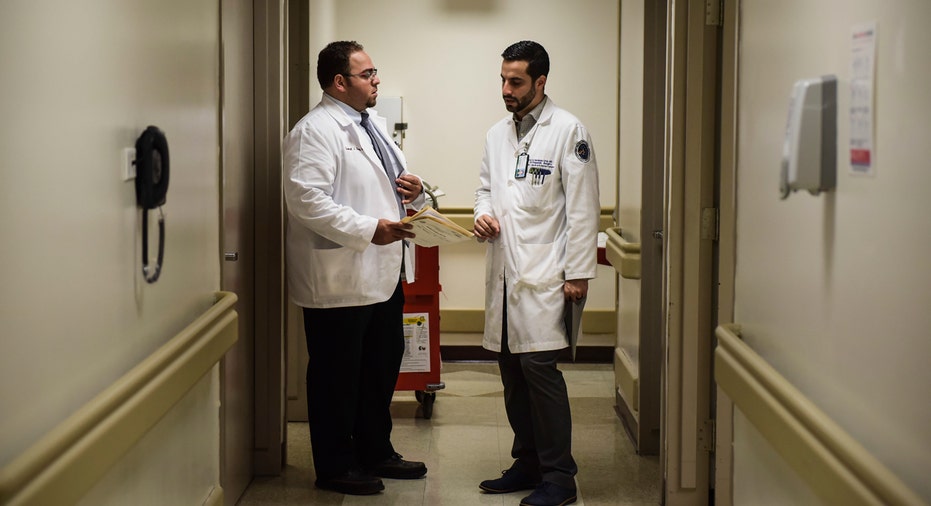 The U.S. labor market continued to hum in October as wage growth accelerated and job seekers found better-quality openings.
Average hourly earnings rose a more-than-expected 0.4% during the month, compared to the anticipated 0.3% gain, according to figures released from the Bureau of Labor Statistics on Friday. On a year-over-year basis, wages rose 2.8%, the highest pick-up since the end of the recession in 2009.
The economy added 161,000 net new jobs last month, fewer than expectations for a gain of 175,000, while the number of people participating in the labor pool slipped to 62.8% from 62.9% the prior month. However, the underemployment rate, which measures individuals looking for work and those in part-time positions but seeing full-time employment, declined to 9.5% from 9.7%.
The report was reflective of the overall U.S. economic-growth picture which has illustrated slow and steady improvements, said Wells Fargo Investment Institute's global quantitative strategist, Sameer Samana.
He argued that with wage growth finally in a self-sustaining 2.5% - 3.5% range alongside narrowing levels of underemployment, there's more evidence the economy can withstand higher interest rates should the Federal Reserve opt to raise them at its next meeting in December.
"The headline number was a touch weak, but the revisions were up for the last couple of months, so that's a push. Unemployment held flat, but the interesting nugget was the underemployment rate hit a new low for the cycle suggesting gains in the employment picture are starting to broaden out," said Samana.
Payroll gains for the prior two months were revised significantly higher, adding back a total of 44,000 jobs: August's reading of 167,000 net new jobs was revised to 176,000, while September's 156,000 gain jumped to 191,000. The revisions brought the three-month employment average to 176,000 net new jobs per month.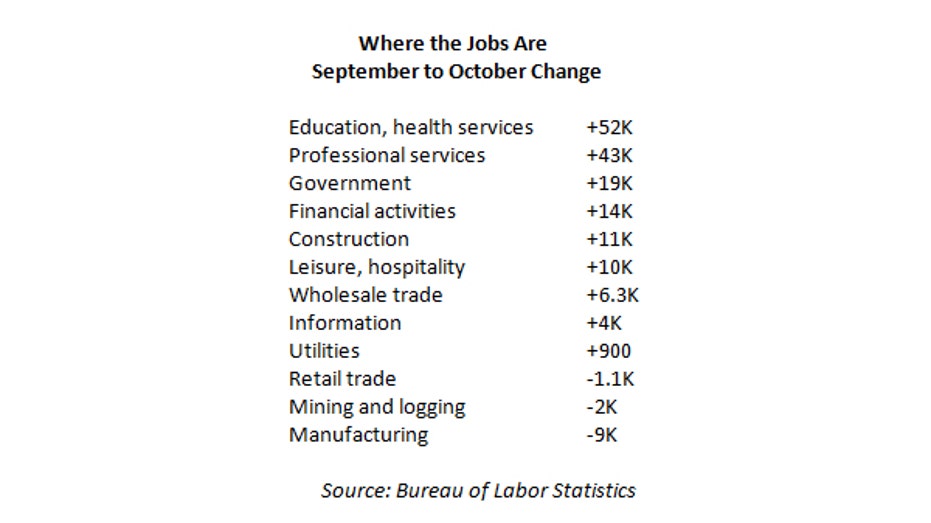 "The underemployment rate had really been stagnant the last few months and unemployment ticked down. That was concerning to the Fed, which raised questions about whether the gains in the labor market were starting to narrow. That they're finally making new lows will help ease some of those concerns," Samana said.
The Fed, which has kept short-term interest rates on hold since a 0.25% rate rise last December, said in its policy statement on Wednesday the case for higher rates had "strengthened." Still, members said they would like to see more evidence of continued progress in economic growth including higher levels of inflation as the maximum-employment side of its two-part mandate is closer to being met.
The drop in both the labor-force participation and underemployment rates, alongside a pickup in average-hourly earnings should help boost rate-hike odds, said Dennis DeBusschere, senior managing director at Evercore ISI.
"The increase in wage growth and reduction in participation reduces some of the tailwinds to the idea that a rising participation rate reduces wage pressure and would allow for a more gradual pace of rate hikes," he said.
Federal funds futures, a tool used to predict market expectations for changes in monetary policy, showed a 71% probability of a rate hike in December. Still, DeBusschere warned Wall Street may need to wait until after the November 8 election to see a more accurate picture of expectations.
The payrolls figures come just four days before the U.S. presidential election and are the last major data point on the U.S. economy before the conclusion of what has been an ugly battle between Democrat Hillary Clinton and Republican Donald Trump. Clinton has argued the economy is on firmer footing, citing progress made under President Barack Obama's eight-year term, while Trump has been an advocate of higher levels of job creation and participation.