Oceaneering International Inc. Hasn't Hit Bottom Just Yet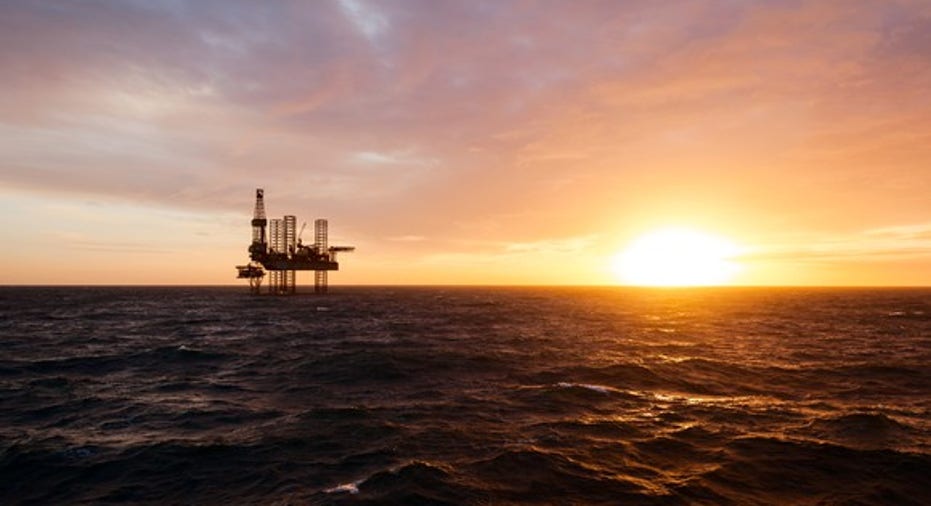 Despite an improving oil market, Oceaneering International(NYSE: OII) has yet to see any recovery in its financial results. That is because oil prices are not yet high enough to drive drillers back offshore, which is where Oceaneering makes its living. Given that the offshore drilling market is not expected to improve this year, the company hopes to remain marginally profitable while it waits for market conditions to get better.
Oceaneering results: The raw numbers
Data source: Oceaneering International.
What happened with Oceaneering this quarter?
The weak offshore market continues to sink its results.
Revenue continued to slide, falling 11% from third-quarter, pushing sales down more than 30% from the year-ago quarter. Profitability, likewise, continued to deteriorate. On a GAAP basis, the company reported a loss of $11.0 million, or $0.11 per share, which was slightly better than last quarter's loss of $11.8 million, or $0.12 per share. However, that is primarily due to a difference in charges recorded in both quarters. After adjusting for those charges, earnings fell from $16.6 million, or $0.17 per share last quarter, to a mere $2.6 million, or $0.03 per share during the fourth quarter. That was about what the company expected for the quarter.
One of the drivers of the decline was the company's remotely operated vehicle segment, where revenue sank 14% after utilization fell to just 50% of its 280-vehicle fleet.
The company's subsea products segment also continued its decline due to lower margins as it progressed through its backlog toward newer orders with lower pricing.
Results across the company's other segments were mixed. Subsea products' revenue and operating income declined due to lower contributions from its diving operations, lower vessel pricing, and a seasonal decrease of work in the Gulf of Mexico. Meanwhile, asset integrity income rose thanks to better execution. Finally, operating income in its advanced technology segment slipped due to a seasonal slowdown in work for the U.S. Navy.
Image source: Getty Images.
What management had to say
CEO Kevin McEvoy commented on the quarter and what he sees ahead by saying:
As McEvoy points out, 2017 looks like it will be another tough year for offshore equipment and service providers, and will continue weighing on the company's results. However, it is worth noting that Oceaneering is having a harder time than others in the industry because it gets all of its revenue from the offshore market. Because of its focus on that market, the company is not benefiting from the noticeable pickup in onshore activities that has occurred since crude rebounded past $50 per barrel.
For example, leading oil-field equipment makerNational Oilwell Varco(NYSE: NOV) CEO Clay Williams said on his company's most recent conference call that "frankly, I'm glad 2016 is behind us." That is because "in the fourth quarter, we benefited from rising momentum in North American shale plays in particular, which we expect to accelerate." In fact, National Oilwell Varco noted that land was 52% of its revenue mix last quarter, which was the first time it exceeded offshore revenue since 2005. The improving onshore market will continue to come in handy this year in light of what National Oilwell Varco sees offshore, with Williams noting that "our international markets still face headwinds for a quarter or two and offshore markets continue to trend down, so we still have challenges ahead."
Looking forward
Given its total exposure to that challenging market, Oceaneering issued a tepid outlook for 2017. McEvoy said that "we believe our first quarter 2017 results will be considerably lower than our adjusted fourth quarter results due to a continuation of weak demand for our services and products, exacerbated by seasonality." That said, for the full year the company expects to be "marginally profitable at the operating income level." Furthermore, the company believes it will generate "a substantial amount of free cash flow in 2017." Meanwhile, if oil prices move meaningfully higher, it is possible that drillers could increase their offshore spending levels later this year, which might lead to stronger demand for Oceaneering's products and services.
Find out why National Oilwell Varco is one of the 10 best stocks to buy now
Motley Fool co-founders Tom and David Gardner have spent more than a decade beating the market. (In fact, the newsletter they run, Motley Fool Stock Advisor, has tripled the market!*)
Tom and David just revealed their ten top stock picks for investors to buy right now. National Oilwell Varco is on the list -- but there are nine others you may be overlooking.
Click here to get access to the full list!
*Stock Advisor returns as of February 6, 2017
Matt DiLallo owns shares of National Oilwell Varco. The Motley Fool owns shares of and recommends National Oilwell Varco. The Motley Fool recommends Oceaneering International. The Motley Fool has a disclosure policy.