Obama's Mixed Labor Market Legacy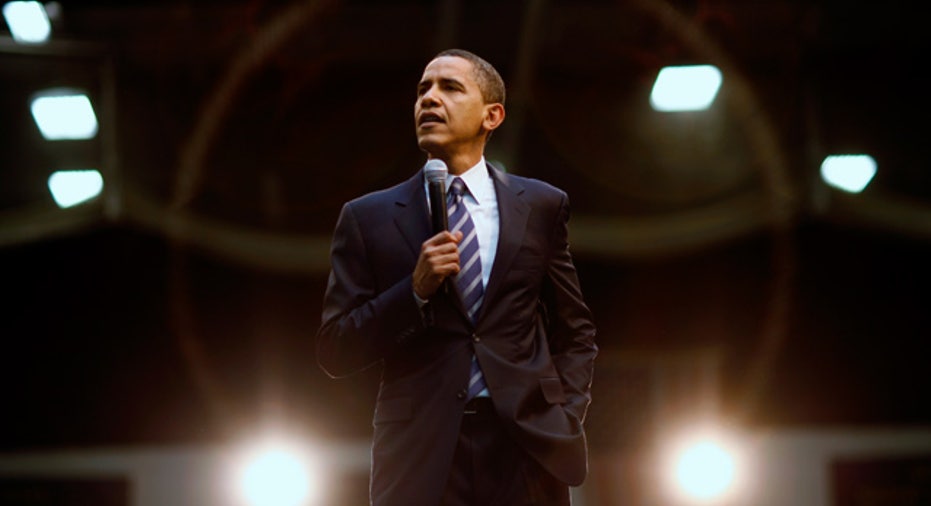 President Barack Obama is leaving his role as the economy's steward with a mixed labor-market performance on his record.
The final full month of Mr. Obama's term was the 75th straight in which U.S. employers added jobs. It extended the longest such stretch on record, dating back to 1939. The unemployment rate was well below a peak of 10% early in his presidency.
However, those achievements were marred by trends including a long run of weak wage gains, the lowest share of adults in the labor force in four decades and an elevated number of Americans frustrated because they are stuck in part-time jobs but want full-time work.
The U.S. economy added 11.3 million jobs during the presidency of Mr. Obama through December—fourth-most among presidents in the post-World War II era—compared with 2.1 million during George W. Bush's presidency, 22.9 million during the two terms of Bill Clinton and 15.9 million under Ronald Reagan.
The jobless rate averaged 7.4% during Mr. Obama's term, compared with 5.3% for Mr. Bush, 5.2% for Mr. Clinton and 7.5% for Mr. Reagan.
No president can dictate the economy's performance single-handedly, and much depends on the economy that each president inherits. That will leave open for debate how Mr. Obama himself performed shaping the economic environment.
"Far too many workers have been left behind," said Rep. Pat Tiberi, a Ohio Republican and chairman-designate of Congress's Joint Economic Committee. The tax code and regulations limited businesses' "ability to create jobs, causing many Americans to simply give up looking for work."
The economy Mr. Obama will hand over to Republican President-elect Donald Trump is starkly different from the one Mr. Obama had as he took office eight years ago. The Dow Jones Industrial Average sat below 9000 at the end of 2008, having fallen by about 33% over the previous year. The index closed just below 20,000 on Friday.
The unemployment rate was 7.8% and rising in January 2009 and the economy shed 791,000 jobs that month alone.
"The economy is so vastly different today than 8 years ago, and the president feels great about that," said Jason Furman, chairman of the White House's Council of Economic Advisers. Mr. Obama "doesn't want his successor going through what he went through, as we faced a really terrifying brink of the abyss."
Shortly after taking office, Mr. Obama completed the bailout of large financial institutions, oversaw the restructuring of the U.S. auto industry, approved massive stimulus spending and attempted to shore up the housing market. Those actions, Mr. Furman said, laid the groundwork for a long stretch of steady job creation.
Others criticize the president for failing to develop policies that could spark better worker productivity, a key ingredient to wage gains. Critics on the right say his health-care overhaul inhibited hiring.
Mark Wade, a 59-year-old unemployed engineer in Larue, Texas, believes he has been left out. He is unable to find a job that would justify the cost of relocating to a larger city. He earned about $150,000 annually before losing his management position in 2014. The work he did was moved to operations in China and India, he said.
"A lot of workers in their 50s feel like they've been put out to pasture," Mr. Wade said. "I've dumbed down my résumé, and I'd be willing accept half what I made, but there's not the opportunity. We have to find a way to bring back midlevel jobs and bring back manufacturing."
Ariel DeJesus, 42, is among those who saw their finances improve over the past eight years. In 2008 he lost a job assisting a carpenter and struggled for about a year to find even temporary work. He holds only a high-school diploma.
The Brooklyn resident landed a temporary job as a commercial office cleaner, which turned into a permanent position as his company added more clients, something Mr. DeJesus attributes to steady employment growth in New York. He received a 2.4% raise this month, per his union contract.
"I was having a rough time paying the bills," Mr. DeJesus said of 2008. "Now my family can have a safe place to live and medical coverage."