Obama's Final Economic Record Not Great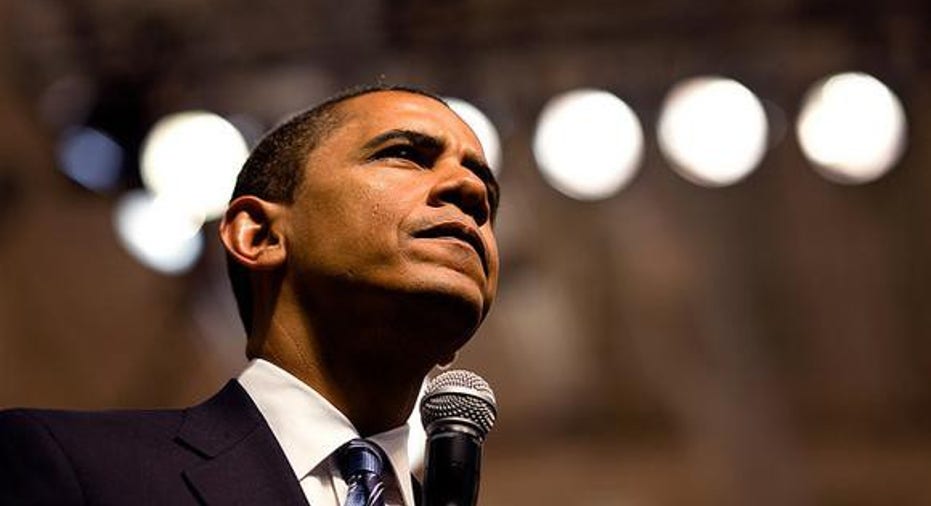 The U.S. economy may have grown faster than expected in the final three months of the year, at a pace of 2.1%, but that won't do much to improve President Obama's economic legacy. Including the latest Commerce Department figure, the average GDP growth rate during his tenure was about 1.5%. The only president with a worse economic record since 1930 is Herbert Hoover.
It's no secret Obama inherited a distressed economy. In December 2007, just two months before Obama officially took office, the Great Recession officially began and the U.S. economy shrank at a rate of 0.3%. During the recession, which ended in June 2009 according to economists, unemployment rates reached as high as 10%.
"Obviously, [Obama] did not inherit the best economy.  There was a recession and he recovered and we had really strong growth throughout the recovery and it has been really broad paced… I think we did a better job of fighting the recession than anywhere else in the world, maybe with the exception of China," Michael Madowitz, an economist at the Center for American Progress, tells FOX Business.
Approximately 8.7 million jobs were lost during the recession, according to the Labor Department, and 11.3 million were added during the Obama administration's recovery effort. With 8.2% job growth, average yearly job creation under Obama was less than half of the average yearly total under President Bill Clinton– which was 22.9 million. The U.S. added 15.9 million jobs under President Ronald Reagan, while only 2.1 million jobs were added during President George W. Bush's full tenure.
"When President Obama took office, the nation was in an economic crisis that it hadn't seen since the Great Depression," Glenn Hubbard, former chairman of President George W. Bush's Council of Economic Advisers, told PBS in January. "Over time, I think the record is much more mixed with a continued highly regulatory approach that I think has slowed U.S. economic growth. So I think at the beginning there was a lot of effort, although maybe some misplaced, and over time, it was much more checkered."
The national debt increased by $9.3 trillion during Obama's tenure and the labor force participation rate declined by 3%, according to data from the Treasury Department and the U.S. Bureau of Labor statistics. However, GDP still grew at least 1.6% every year except 2009 throughout Obama's eight-year term.
President Trump and his economic team have set the lofty goal of sustaining 3% to 4% annual economic growth, a mark that hasn't been achieved since the 1990s under Clinton. Plus, economists say tax reform is critical to meeting these goals, and as it stands now passing the legislation remains uncertain.
"The economy is coming into 2017 with good momentum. It's a consistent picture that we've been seeing for some time and that's encouraging," said John Williams, president of the Federal Reserve Bank of San Francisco, during an appearance on FOX Business' Mornings With Maria Thursday.