Obama on Budget: Everybody's Got to Give a Bit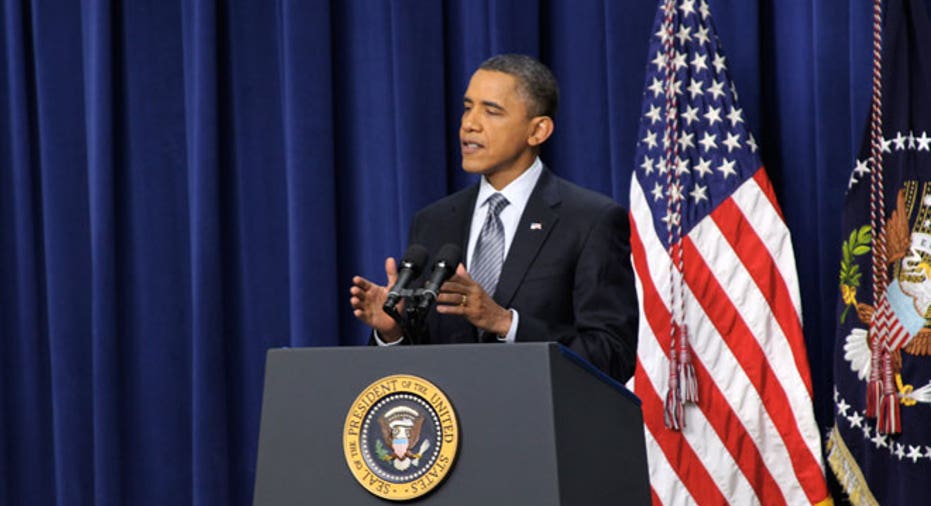 President Barack Obama said Tuesday that U.S. lawmakers on both sides of the political aisle are going to have to give a little bit to find a compromise on reducing spending.
Obama told a White House news conference that improving the U.S. fiscal situation will require bringing healthcare costs down, including efforts to reform government programs Medicaid and Medicare.
"Everybody's going to have to give a little bit," he said.
Obama proposed a $3.7 trillion budget Monday that offered $1.1 trillion in deficit reduction over 10 years, but Republicans said his spending cuts were not nearly enough.
Obama said it would be necessary to have a "spirit of cooperation" between Democrats and Republicans to tackle reform of the retirement program Social Security and other expensive entitlement programs.
"I think that's possible," he said of the two sides working together.
Obama said Social Security could be reformed without slashing benefits.
As Obama made a pitch for his fiscal 2012 budget, Republicans in the House of Representatives pushed to cut some $61 billion from current spending in a bill to fund government activities through the rest of the 2011 fiscal year, which ends on Sept. 30.
Republicans took control of the House this year after big gains in last year's congressional elections based in part on advocacy for tough spending cuts.
Obama rejected the notion that long-term deficit reduction had been shelved. He said he agreed with parts but not all of the recommendations of a bipartisan deficit commission, which made more wide-ranging recommendations last year.
He said it was a good sign that the commission got some bipartisan support, but he wanted to pursue a package that had a real chance of passing in Congress.