NYSE Euronext Logs 44% Jump in 1Q Net, Revenue Miss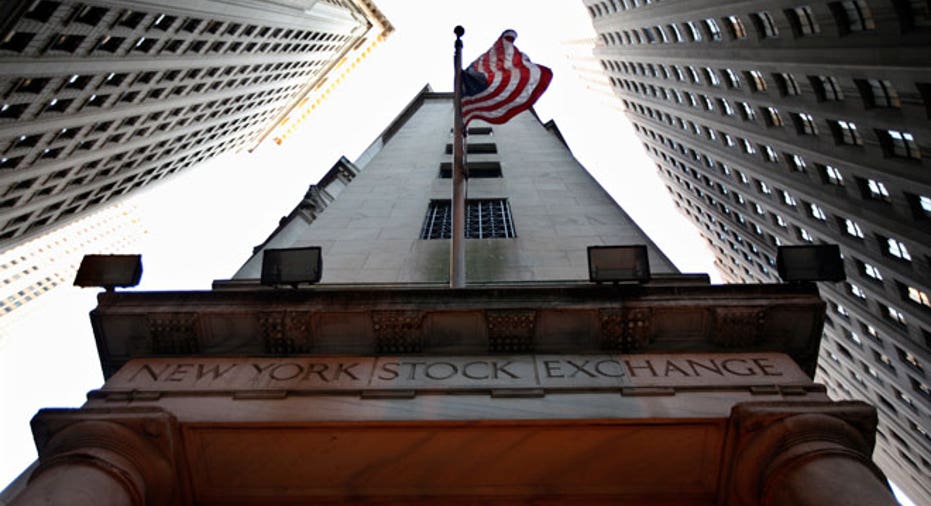 Buoyed by expanding derivatives revenue and continued cost cutting, Big Board parent NYSE Euronext (NYSE:NYX) weighed in Tuesday with a 44% rise in first-quarter profits that narrowly surpassed forecasts from analysts.
The earnings report comes as the owner of the New York Stock Exchange prepares to finalize its $8.2 billion takeover by Atlanta-based IntercontinentalExchange (NYSE:ICE).
NYSE said it earned $126 million, or 52 cents a share, last quarter, compared with a profit of $87 million, or 57 cents, a year earlier.
Excluding one-time items, the company earned 57 cents a share, topping estimates by a penny.
Revenue dipped 0.2% to $600 million, trailing the Street's view of $605 million.
"Our first quarter results reflected improved trading volumes in our European derivatives franchise and the benefit of the actions we have taken to strengthen the fundamental earnings power of the company over the past year," NYSE CEO Duncan Niederauer said in a statement.
Derivative revenue jumped 14% to $201 million in the first quarter thanks to a 17% rise in global average daily volume. European derivative products average daily volume soared 36% to 4.5 million contracts.
NYSE also managed to cut fixed operating expenses by 8% to $380 million on a constant dollar and portfolio basis.
On the takeover front, Niederauer said NYSE is "actively engaged" with European regulators, which need to bless the ICE deal, and management is looking forward to shareholder votes on the transaction in early June.
Shares of New York-based NYSE were inactive in premarket trading but have soared 22.5% so far this year.