NY, NJ train crash engineers had sleep disorders: NTSB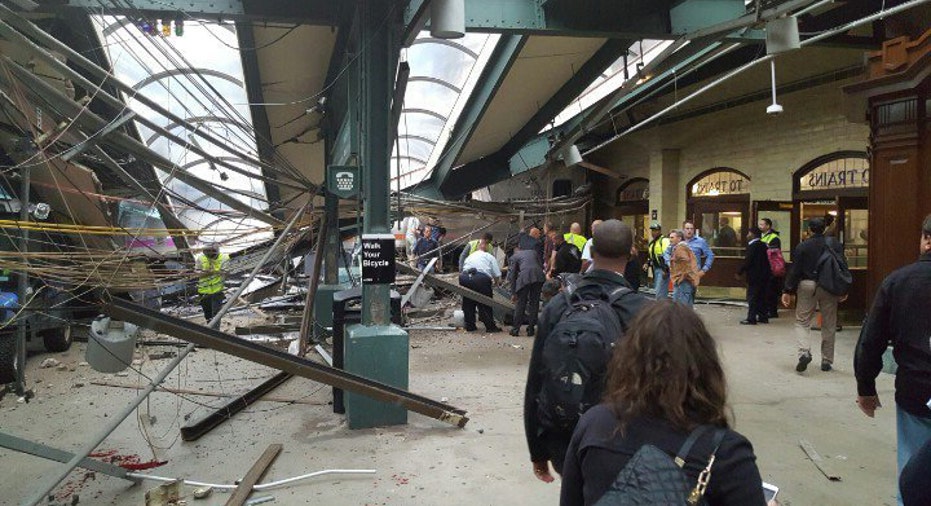 The engineers in two New York City area commuter train crashes suffered from undiagnosed sleep disorders, the U.S. National Transportation Safety Board said on Thursday.
The board plans to hold a Feb. 6 meeting on the September 2016 crash in Hoboken, New Jersey, that killed one person and injured more than 100 others, and the January accident in Brooklyn that left more than 100 people with non-life-threatening injuries.
Both engineers had no memory of the crashes and were severely overweight. The Centers for Disease Control says being overweight puts individuals at a higher risk of sleep apnea.
The disorder, characterized by shallow or interrupted breathing during sleep, often goes undiagnosed and can leave sufferers fatigued during the day, according to the U.S. National Institutes of Health.
The safety board said the brakes were working on the New Jersey Transit train traveling at 8 miles (13 km) per hour 38 seconds before the crash. The train then accelerated to 21 mph at impact, twice the speed limit, and emergency brakes were applied one second before the crash.
The 48-year-old engineer underwent a home sleep study in October that concluded "he had severe sleep apnea." A separate report found he was obese and had gained more than 90 pounds in the previous five years.
In January, the safety board said the Long Island Rail Road train that crashed into a bumper at the busy Atlantic Terminal in New York's Brooklyn borough appeared to be traveling at more than twice the speed limit of 5 mph.
The engineer was diagnosed with severe obstructive sleep apnea after the crash, the board said on Thursday.
The LIRR began testing all of its 432 engineers for sleep apnea after the accident and told the board that 34 had been screened through May.
Eight of the 34 had screened positive and had been referred for more testing. One other engineer told the LIRR he had been diagnosed and was being treated for sleep apnea.
The safety board has raised the issue before. In 2014, it said the driver of a train that derailed in New York City, killing four passengers, had an undiagnosed sleep disorder at the time of the 2013 accident. (Reporting by David Shepardson; Editing by Lisa Von Ahn)