NY grocery chain CEO warns Fed's Powell: 'Don't you dare' raise rates more than a quarter point
John Catsimatidis argues that Jerome Powell is going to 'destroy this country' if he continues raise rates
As many New York City grocery stores start to take unprecedented precautions to prevent theft, billionaire and CEO of New York City supermarket chain Gristedes John Catsimatidis issued a warning to Federal Reserve chairman Jerome Powell Thursday. 
INFLATION EASES IN DECEMBER TO 6.5%, BUT PRICES REMAIN STUBBORNLY HIGH
"Don't you dare raise interest rates more than a quarter point because you're going to destroy the rest of the country," the CEO stressed on "Varney & Co.," Thursday. "We don't want to destroy the rest of the country to fix one problem."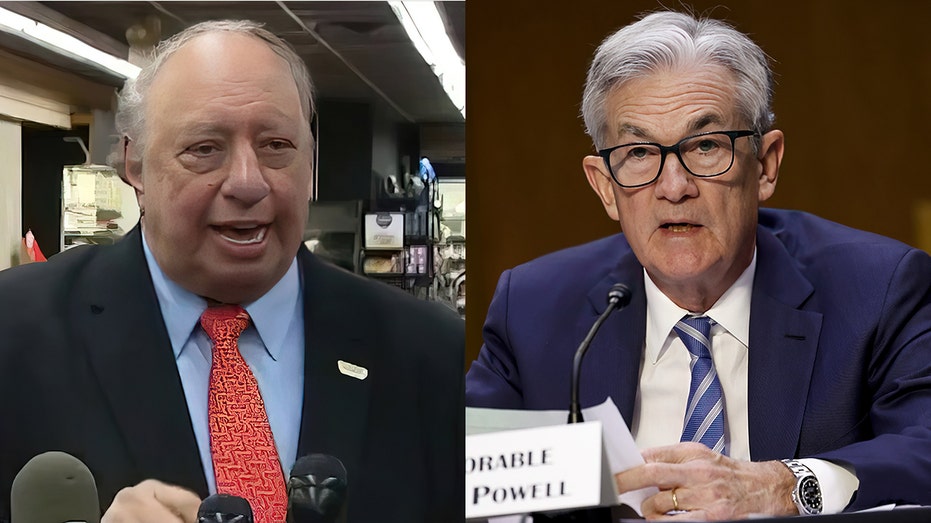 Rising food prices have been one of the most visceral reminders of red-hot inflation, which has created severe financial pressures for most Americans. The burden is disproportionately borne by low-income Americans, whose already-stretched paychecks are heavily impacted by price fluctuations, particularly for necessities like food and gasoline.
"Price increases are hurting the poor and the middle class. The rich don't care, but it's hurting the middle class for sure," he said while also noting that gas and core inflation prices are going down.  
In addition to the burden of inflation, the cost of oil has taken a toll on grocery store prices. Catsimatidis argues that oil and grocery store prices are "directly related," and that the cost of oil is so high because of President Biden's war on American energy. 
DESPITE INFLATION, CONSUMERS ARE STILL SPLURGING ON LUXURY SPIRITS
"It's diesel fuel that runs all our factories. It's diesel fuel that delivers all the trucks deliver to all the stores nationwide. So oil is directly related. It's fertilizer, that's made from crude oil… And when President Biden closed down the pipeline and made the fossil fuel industry the enemy of the people, it forced the price to go from $55 a barrel to $125. But now it's been retreating. It's retreated to $75. I predicted it could retreat as low as $65, if it goes down to $65, if we opened up the spigots in America, it would be down," he continued. 
"It's simple, but he won't do it. He won't do it… He'd rather beg Venezuela, rather beg Saudi Arabia than open up America. I can't believe it," he concluded. 
GET FOX BUSINESS ON THE GO BY CLICKING HERE
FOX Business' Megan Henney contributed to this report.