NY AG says Tillerson used alias in emails on climate change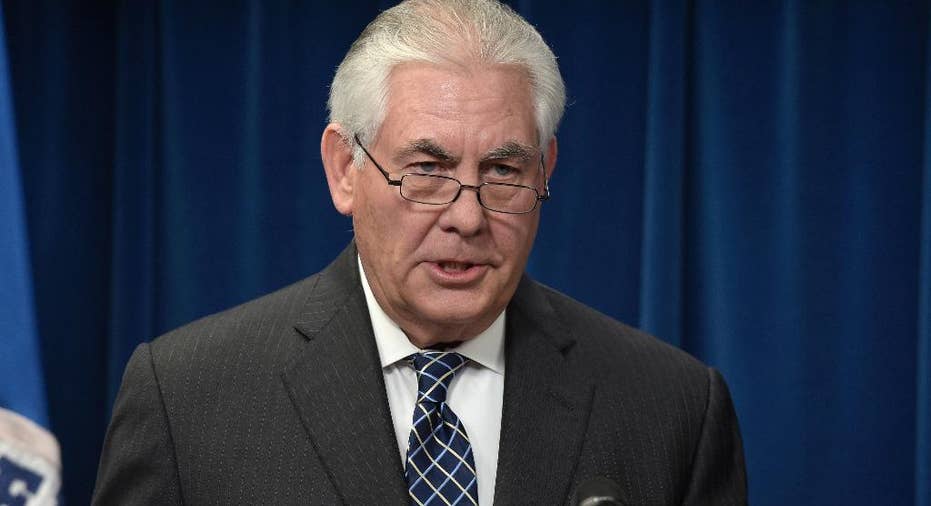 The New York attorney general says that while Secretary of State Rex Tillerson was CEO of Exxon he used an alias in emails to talk about climate change.
The attorney general, Eric Schneiderman, made the accusation in a letter to a New York court Monday. He is investigating whether the company deceived investors and the public by hiding for decades what it knew about the link between fossil fuels and climate change.
Schneiderman says Exxon failed to disclose that Tilleson used an account named "Wayne Tracker" to send and receive emails about issues including risk management related to climate change. Wayne is Tillerson's middle name.
Exxon Mobil spokesman Alan Jeffers says the email account was created for secure and quick communication between Tillerson and senior executives over various topics.