NVIDIA's Quarterly Earnings Beat Estimates, With Growth in All Major Business Segments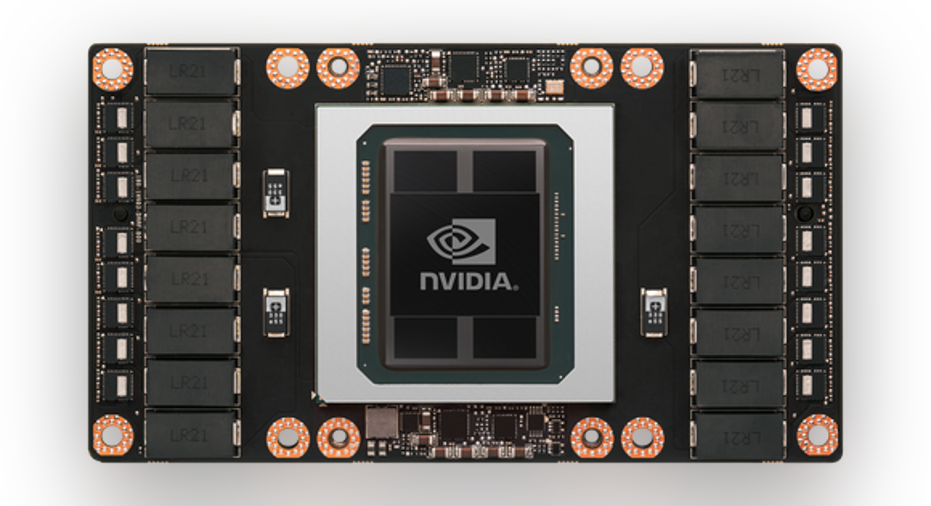 Images source: NVIDIA.
Last week, NVIDIA released its first-quarter fiscal 2017 report, which included some impressive results.
The graphics-processor maker posted Q1 revenue of $1.3 billion, an increase of 13% year over year, and non-GAAP earning per share were up 39% from the year-ago quarter to $0.46. Wall Street analysts had been expecting revenue of around $1.26 billion and EPS of $0.41.
NVIDIA co-founder and CEO Jen-Hsun Huang said the revenue and earnings growth were spurred on by all of the key segments of its business.
"We are enjoying growth in all of our platforms -- gaming, professional visualization, datacenter and auto," Huang said in a press release. "Accelerating our growth is deep learning, a new computing model that uses the GPU's massive computing power to learn artificial intelligence algorithms. Its adoption is sweeping one industry after another, driving demand for our GPUs." More and more technology companies are utilizing the products in artificial intelligence systems for applications such as machine learning.
Huang said on the company's earnings call that, "The scale of our company in building GPUs is the highest and the largest of any company in the world. This is what we do, this is the one job that we do. And so, it is not surprising to me that NVIDIA's GPU technology is further ahead than any time in its history."
And he has a right to be boastful. The company's GPU sales were up 15% year-over-year, and sales from its Tegra line of processors were up 10%.
In the company's largest business segment, gaming, NVIDIA's revenue was up 17% year over year to $687 million.
There's plenty of growth in some of the company's smaller segments as well. Automotive and datacenter revenues reached all-time highs, at $113 million and $143 million, respectively. That's an increase of 47% for automotive technology sales and 63% for datacenter revenue, year over year.
Part of the company's current success in the automotive market comes from the recent release of its second-generation Drive PX autonomous car platform.As NVIDIA CFO Colette Kress explained on the call,"Since we have unveiled DRIVE PX 2 earlier this year, worldwide interest has continued to grow among carmakers, tier 1 suppliers, and others. We are now collaborating with more than 80 companies, using the open architecture of DRIVE PX to develop their own software and driving experiences."
Aside from revenue growth, gross margins remained relatively flat year over year at 57.5%, up just 80 basis points. Operating expenses increased 6%, but operating income increased by 39% to $245 million. Meanwhile, net income rose 46% to $196 million.
What's in store for the second quarterLooking ahead, NVIDIA expects revenue of $1.35 billion in its second quarter, with a range of plus or minus 2%. GAAP gross margins are expected to remain steady at 57.5%. Operating expenses are forecast to reach $500 million, and the the company expects capital expenditures will fall between $30 million to $40 million.
Aside from the second quarter projections, Huang is confident the company's GPU business is on the right track for even more growth. "It has taken a long time, in fact, to have made GPU computing into a major, new computing model," he said. "But I think at this point, it is pretty clear that it's going mainstream."
The article NVIDIA's Quarterly Earnings Beat Estimates, With Growth in All Major Business Segments originally appeared on Fool.com.
Chris Neiger has no position in any stocks mentioned. The Motley Fool owns shares of and recommends Nvidia. Try any of our Foolish newsletter services free for 30 days. We Fools may not all hold the same opinions, but we all believe that considering a diverse range of insights makes us better investors. The Motley Fool has a disclosure policy.
Copyright 1995 - 2016 The Motley Fool, LLC. All rights reserved. The Motley Fool has a disclosure policy.