NVIDIA Corporation Unveils the GeForce GTX 1060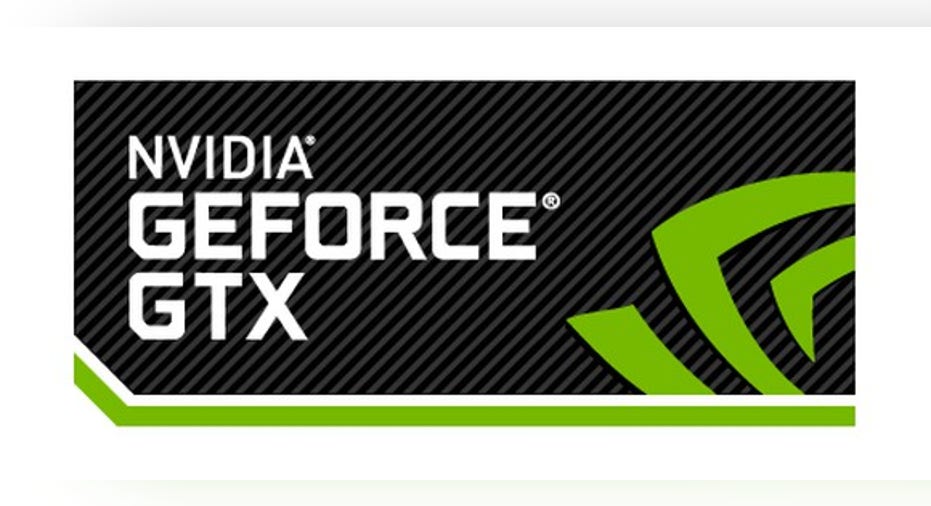 Image source: NVIDIA.
On July 7, graphics specialist NVIDIA finally announced the GeForce GTX 1060, targeted at mainstream desktop gaming computers. The 1060 is based on the company's Pascal architecture, which made its debut earlier this year with the GeForce GTX 1080 and its cut-down sibling, the GeForce GTX 1070.
Although the GTX 1060 is based on Pascal, NVIDIA tells me that it uses a distinct chip from the one that powers the GTX 1080 and GTX 1070. A number of images showing the bare graphics die have hit the web and they show that the GTX 1060 is powered by a chip known as the GP106 (GTX 1070 and 1080 are based on GP104).
The specifications are essentially as rumored
The GTX 1060 features 1280 CUDA cores, down quite a bit from the 1920 found in the GTX 1070 and the 2560 in the GTX 1080. It runs at a maximum boost clock of 1.7GHz, but the company said in its press release that it can be "easily overclocked to 2GHz for further performance."
The GTX 1060 boards themselves will come with 6GB of 8Gbps GDDR5 memory. Earlier rumors suggested that NVIDIA will offer variants with both 3GB and 6GB, so it's encouraging to see that all 1060 models should get the full 6GB of graphics memory.
The card is rated at a 120-watt thermal design power and as such only requires a single six-pin PCI Express power connector, in line with previous leaks.
In terms of display connectors, the 1060 comes with three DisplayPort 1.4 outputs, one HDMI 2.0B connector, and a dual-link DVI connector -- again, just as the leaks prior to the launch had shown.
Pricing, availability, and the return of the Founder's Edition
NVIDIA says that cards from its add-in-board partners (the company named ASUS, Colorful, EVGA, Gainward, Galaxy, Gigabyte, Innovision 3D, MSI, Palit, PNY, and Zotac in its press release) will start at $249.
The company is also putting out its own Founders Edition model, which it claims is "crafted with premium materials and components," at a higher price -- $299, to be exact. The press release refers to it as a "Special Limited Founder's Edition," implying that the product will be produced in relatively small quantities.
NVIDIA said in its press release that both its own Founders Edition model, as well as models from its add-in-board partners, should be available starting July 19. It will be interesting to see how quickly NVIDIA can reach supply/demand balance with these parts (it still hasn't done so with its higher-end GTX 1080 cards).
Performance and competitive positioning
NVIDIA claims that the GTX 1060 should offer performance in line with what its late 2014 flagship graphics processor, the GeForce GTX 980, delivered. A graphics chip company delivering yesterday's flagship performance in today's mid-range graphics card is typical and, indeed, expected.
What's perhaps more interesting is that NVIDIA claims that the GTX 1060 is "on average 15% faster and over 75% more power efficient than the closest competitive product" in what it says are the top gaming titles.
The company didn't provide any further details, but it likely won't be long before the various hardware review sites run the GTX 1060 through their test suites to check NVIDIA's claims. That being said, if those claims prove accurate, then the graphics specialist should have a winner on its hands, particularly if add-in-board vendors actually make available models at NVIDIA's "suggested" $249 price point.
The article NVIDIA Corporation Unveils the GeForce GTX 1060 originally appeared on Fool.com.
Ashraf Eassa has no position in any stocks mentioned. The Motley Fool owns shares of and recommends NVIDIA. Try any of our Foolish newsletter services free for 30 days. We Fools may not all hold the same opinions, but we all believe that considering a diverse range of insights makes us better investors. The Motley Fool has a disclosure policy.
Copyright 1995 - 2016 The Motley Fool, LLC. All rights reserved. The Motley Fool has a disclosure policy.