NVIDIA Corporation Reportedly Planning to Launch New Titan "Soon"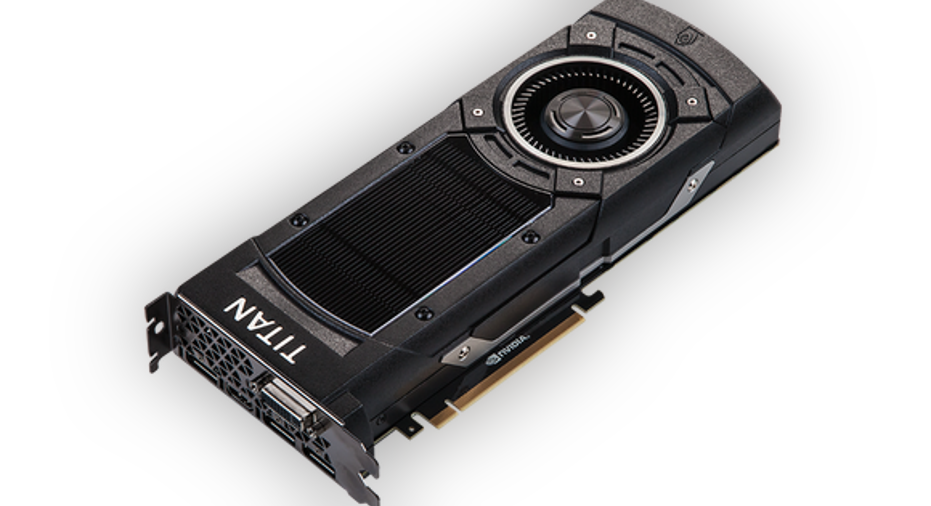 Image source: NVIDIA.
Graphics specialist NVIDIA introduced its very first ultra-high-end gaming graphics card under the branding of "Titan" back in early 2013. The part was introduced at an eye-popping $999 price point, but reports at the time suggested that the card actually sold well -- at the very least, better than the company expected.
The company has since put out new Titan cards each year. In 2014, NVIDIA released the Titan Black -- a fully enabled version of the original Titan. In early 2015, NVIDIA rolled out the Titan X, a scaled up version of the same architecture utilized in the GeForce GTX 980 that launched in September 2014.
As of mid-2016, NVIDIA still hasn't released a new Titan. The company did release the GeForce GTX 1080, which offers significantly better performance than the prior Titan. However, at this time, NVIDIA has nothing worthwhile to sell at the $999 price point that the Titan cards typically occupy.
According to a report from Fudzilla, this may be set to change in the near future.
New Titan reportedly coming "soon"
The latest GeForce GTX 1080 is based on a chip code named GP104. It is well known that a higher-end part, codenamed GP102, is currently in the works. Fudzilla says that a Titan part based on GP102 is "coming soon." No additional specifics about the chip's features or even a release time frame is given.
Nevertheless, NVIDIA CEO Jen-Hsun Huang did say on the company's most recent earnings call that all of the chips based on the company's Pascal architecture have "taped out" (meaning that the chip designs themselves are complete). It's not farfetched to think that NVIDIA will be able to release such a part in the near future, then.
A very profitable, very niche halo card
Previous Titan cards have sold at the $999 price point, but given what NVIDIA is charging for the GeForce GTX 1080 ($699 for the NVIDIA-built variant) -- and given the demand that NVIDIA is apparently seeing at this price point -- I could see the new Titan selling for well over $1,000.
This would be a niche card targeted at only a very small subset of the PC gaming community, but NVIDIA ought to get it out as quickly as possible for a number of reasons.
First, such a part could help to further bolster NVIDIA's revenue, average selling prices, and overall gross profit margin to some extent. Next, NVIDIA has spent the last couple of years building up its Titan family of cards as the best of the best. By not keeping Titan at the top of the performance heap, the company risks eroding the significant equity that this brand has with gamers.
And, finally, the sooner NVIDIA releases it, the more it can charge for it. A given level of performance is worth more today than it will be at a later point in time.
When should we expect it?
Although history is only a rough guide at best, I wouldn't be surprised if NVIDIA were to release the new Titan card approximately a quarter after the 1080 launched. In this case, we could be looking at a launch in the September/October time frame.
Indeed, given that there will be some very high profile, very graphically intensive titles launching in the October/November timeframe (EA'sBattlefield 1 comes in late October; Activision'sCall of Duty: Infinite Warfare comes in early November), this could be the opportune time for NVIDIA to launch its new Titan.
The article NVIDIA Corporation Reportedly Planning to Launch New Titan "Soon" originally appeared on Fool.com.
Ashraf Eassa has no position in any stocks mentioned. The Motley Fool owns shares of and recommends Activision Blizzard and NVIDIA. Try any of our Foolish newsletter services free for 30 days. We Fools may not all hold the same opinions, but we all believe that considering a diverse range of insights makes us better investors. The Motley Fool has a disclosure policy.
Copyright 1995 - 2016 The Motley Fool, LLC. All rights reserved. The Motley Fool has a disclosure policy.