NVIDIA Corporation Reportedly Cutting Prices on Older Graphics Cards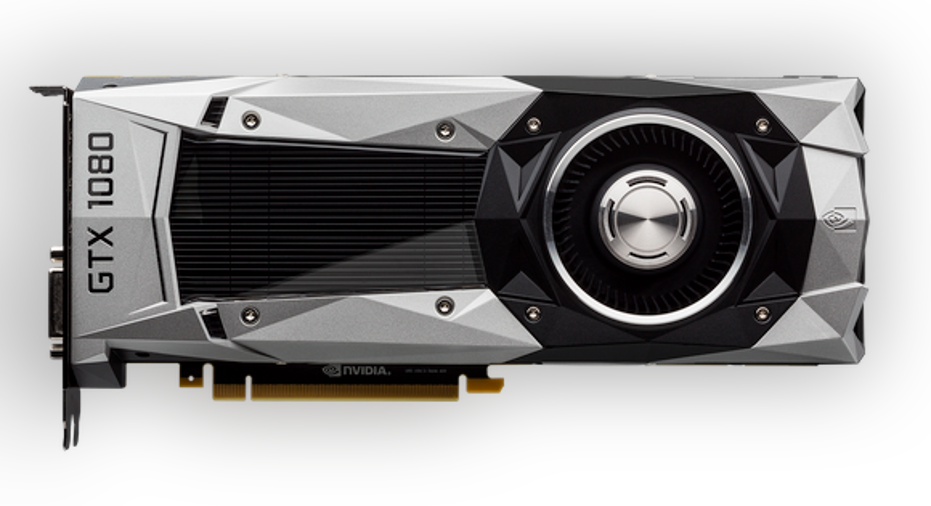 Image source: NVIDIA.
According to Hardware.info, via graphics card-focused website VideoCardz.com, graphics specialist NVIVIS is going to cut prices on several previous generation graphics cards.
The GeForce GTX 980 Ti, which launched in mid-2015 at $649, will apparently see an official price reduction of $125 -- putting the new MSRP at $524. The GeForce GTX 980, NVIDIA's flagship from late 2014, is going to see a reduction of $75, bringing the new official pricing to $425. Finally, the venerable GeForce GTX 970, which began life as a $329 card, will see its price reduced by just $25.
What does this mean for NVIDIA? Let's take a closer look.
Likely an attempt to clear channel inventory
It is extremely unlikely that NVIDIA is still manufacturing these old graphics processors. They have been supplanted by the newer, better-performing, more power efficient, and possibly cheaper-to-manufacture GeForce GTX 1070 and GeForce GTX 1080 graphics chips.
Despite the fact that the newer cards have been released into the marketplace, many graphics card resellers still appear to have non-trivial inventories of older-generation NVIDIA cards. For example, Newegg.com, a popular online reseller of graphics cards and other PC components, still offers many different GeForce GTX 970, 980, and 980 Ti models, often at full price.
Although there will surely be some less informed customers who buy these older cards at close to full price, more knwledgeable customers know that the newer GTX 1070/1080 products are better deals. In order for resellers to successfully move these older cards, price cuts are virtually necessary.
Are these price cuts enough?
Price cuts on these cards are necessary, but I am not convinced that the price cuts mentioned by Hardware.info will be enough to make these older products into "good deals" relative to NVIDIA's newer stuff.
Why would anybody buy a $525 GeForce GTX 980 Ti with 6 gigabytes of memory when he or she could purchase a $449 GeForce GTX 1070 Founders Edition that offers slightly better performance at lower power consumption?
The GeForce GTX 980 at $425 represents a similarly unappealing deal. For $25 more, a customer should be able to get a much better GeForce GTX 1070. Additionally, NVIDIA's manufacturer suggested retail price on the GeForce GTX 1070 is $379; once add-in card vendors start rolling out cards at or near this price point, there will be no reason to get any kind of GTX 1080.
The GeForce GTX 970 at around $305 is also unappealing given that for a little bit more, one can get the much better GeForce GTX 1070.
What I expect to happen
Right now, demand for the GeForce GTX 1070 and GeForce GTX 1080 cards is exceeding supply, which is making them very difficult to buy. I expect that online retailers will keep prices on these older cards as high as possible for as long as the newer cards are in short supply.
There will inevitably be some gamers who simply can't wait and need to buy something immediately, and there will be gamers who simply don't follow the new graphics card launches all that closely and will buy whatever they find for a given price point.
However, once availability of the newer cards improves, then the resellers will need to dramatically cut prices to levels well below those discussed above in order to move the old inventory.
The article NVIDIA Corporation Reportedly Cutting Prices on Older Graphics Cards originally appeared on Fool.com.
Ashraf Eassa has no position in any stocks mentioned. The Motley Fool owns shares of and recommends Nvidia. Try any of our Foolish newsletter services free for 30 days. We Fools may not all hold the same opinions, but we all believe that considering a diverse range of insights makes us better investors. The Motley Fool has a disclosure policy.
Copyright 1995 - 2016 The Motley Fool, LLC. All rights reserved. The Motley Fool has a disclosure policy.