NVIDIA Corporation May Turn to Samsung for Graphics Chip Manufacturing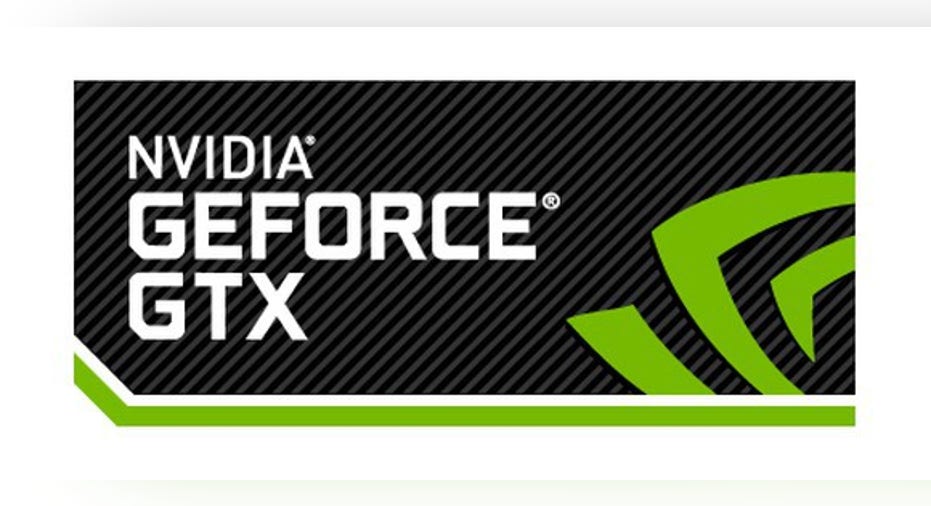 Image source: NVIDIA.
Graphics specialistNVIDIA (NASDAQ: NVDA)chose Taiwan Semiconductor Manufacturing Company's (NYSE: TSM) 16-nanometer FinFET Plus manufacturing technology to build all of the Pascal-architecture graphics processors that it has announced so far, which should comprise the bulk of the company's multi-billion dollar gaming business over the next several quarters. NVIDIA also went to TSMC for its next-generation Tegra system-on-a-chip, a central component of its small but growing automotive chip business.
But according toChosun Biz, a South Korean newspaper (viaReuters) NVIDIA will actually tapSamsung(NASDAQOTH: SSNLF)to manufacture Pascal-architecture based graphics processors before year-end.
Though NVIDIA doesn't bring the kind of chip volumes that, say, a smartphone processor company does, it's still a key user of TSMC's leading-edge manufacturing technologies.
Considering that virtually all of NVIDIA's chip shipments (both stand-alone graphics processors as well as Tegra processors) will eventually move to these product lines, this is a pretty big deal for TSMC.And during NVIDIA's earnings call in May, CEO Jen-Hsun Huang praised the Taiwan-based contract chip manufacturer, calling them the "world's best manufacturer of semiconductors."
So should investors take this news at face value? Let's have a closer look.
NVIDIA has history with 14-nanometer
There is some evidence in the public domain that NVIDIA is looking at a 14-nanometer manufacturing process.
The only two viable 14-nanometer processes in the industry today belong to Samsung and Intel. However, given Intel's inexperience as a contract chip manufacturer(and shoddy track record -- see the significant delays Altera has experienced with its Intel 14-nanometer Stratix 10 FPGA), I doubt that NVIDIA would be looking to build chips at Intel anytime soon.
So what evidence is there? Well, take a look at this LinkedInprofile of an NVIDIA senior physical design methodology engineer:
Image source: Author screenshot of LinkedIn profile.
Besides the existing position, there is also a current job opening on NVIDIA's website:
Image credit: Author screenshot of NVIDIA website.
As you can see, both positions specifically distinguish between the 14 and 16-nanometer processes as part of the job requirements. Since TSMC's technology is known as 16-nanometer and Samsung's technology is known as 14-nanometer, my guess is the company has actually followed through and developed non-trivial chips on both technologies.
Will NVIDIA actually make products from its 14-nanometer efforts?
But just because NVIDIA (or really any fabless company) has worked on a particular process doesn't mean that the company will necessarily bring products built on that process to market. After all, if one chip manufacturer's yield rates (that is, the ratio of good chips to the total chips produced from a given silicon wafer) are weak, or if one company's manufacturing technology simply underperforms (i.e., inferior transistor performance, power consumption, etc.), a chip designer may choose to only go into production with one contract manufacturer, even if it has completed the work to build the chip on two companies' technologies.
The fact that NVIDIA engineers appear to have worked on a 14-nanometer process tells me that the company may have actually designed some products around this process. Given that NVIDIA has been pretty open about the fact that the Pascal-based chips released so far (GP100 for data centers, GP102/GP104/GP106 for gaming) have been built on TSMC's 16-nanometer, it's unlikely we will see those products produced at Samsung as well.
However, it's possible that the two remaining graphics processors that NVIDIA hasn't announced yet (the GP107 for low-end gaming and GP108 aimed at PC OEMs) could either be built exclusively at Samsung or dual sourced from both Samsung and TSMC -- the less risky and more likely option.
We'll know soon
Another report from IT Home suggests that the GeForce GTX 1050, which I would expect to be based on the GP107 graphics processor to target budget price points, will hit the market in October of this year.
If NVIDIA says it is built on 16-nanometer, then that could throw the whole idea of dual-sourcing for this product out the window. However, if NVIDIA plays coy about the manufacturing technology for the 1050 (perhaps by simply referring to it as made on a FinFET manufacturing technology), then we'll know that it's either a 14-nanometer product -- and NVIDIA doesn't want to give the perception that its lower-end graphics processors are built on a "superior" technology, even though the naming is meaningless -- or it is dual-sourced.
Regardless, the impact for either TSMC and Samsung in the case that NVIDIA dual-sources its upcoming lower-end graphics chips (or outright moves that business to Samsung) will be minimal -- certainly not something that will really have a significant financial impact on either chip manufacturing giant.
For NVIDIA, the main benefit from moving some business over to Samsung would be more favorable pricing. Samsung is the underdog in the semiconductor foundry market, so I wouldn't be surprised if the company were willing to offer NVIDIA fairly low wafer prices. Additionally, if TSMC sees that NVIDIA is serious about its multi-sourcing efforts, it may also be driven to lower its asking prices in a bid to hold onto the vast majority of NVIDIA's business.
A secret billion-dollar stock opportunity The world's biggest tech company forgot to show you something, but a few Wall Street analysts and the Fool didn't miss a beat: There's a small company that's powering their brand-new gadgets and the coming revolution in technology. And we think its stock price has nearly unlimited room to run for early in-the-know investors! To be one of them, just click here.
Ashraf Eassa owns shares of Intel. The Motley Fool owns shares of and recommends Nvidia. The Motley Fool owns shares of LinkedIn. The Motley Fool recommends Intel. Try any of our Foolish newsletter services free for 30 days. We Fools may not all hold the same opinions, but we all believe that considering a diverse range of insights makes us better investors. The Motley Fool has a disclosure policy.