NVIDIA Corporation May Be Able to Push Average Selling Prices Higher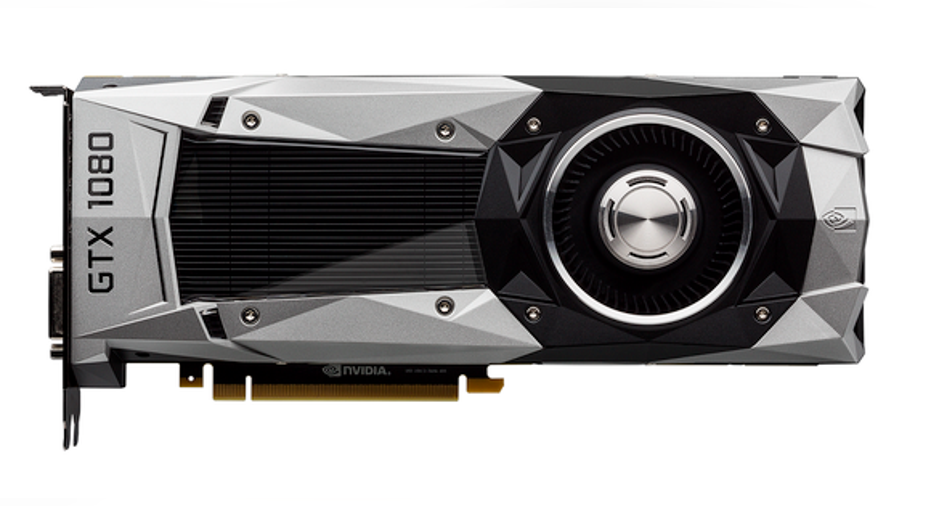 Image source: NVIDIA.
At its analyst day hosted last month, NVIDIA showed the following slide highlighting some important financial metrics for its gaming-oriented graphics processor business:
Image source: NVIDIA.
According to NVIDIA, the company's gaming-oriented revenue over the last five years has grown at a 21% compounded annual growth rate. This growth has likely been fueled by some combination of market share gains as well as growth in the total addressable market.
What I find particularly interesting, though, is that although the company has enjoyed unit growth over this five-year horizon, it has enjoyed even more robust growth in average selling prices (ASPs).
The question worth asking, then, is whether NVIDIA will be able to further bolster ASPs in the coming years. I think the answer to that is yes -- here's why.
Did you see NVIDIA's GeForce GTX 1070/1080 launches?
On May 6, NVIDIA announced both the GeForce GTX 1070 and GeForce GTX 1080 graphics cards. The MSRP for these cards sit at $379 and $599, respectively, but the models designed and built by NVIDIA (i.e., the Founders Edition cards) will sell for $449 and $699, respectively.
At launch, the prior-generation GTX 970 and GTX 980 cards were offered at $329 and $549, respectively, with the latter card receiving a price cut to $499 some months after the launch.
What's even more interesting is that the 1080 Founders Edition is $50 more expensive than even the GeForce GTX 980 Ti -- NVIDIA's previous flagship -- when it launched last year.
Gamers are willing to pay for performance, and NVIDIA knows this
One of the reasons that the PC gaming market has been so good to NVIDIA is that games are continually requiring more and more horsepower in order to look their best. This means that gamers upgrade at a relatively rapid clip and, more important, are often willing to pay a bit more in order to get meaningfully more performance.
Even though the GTX 1070 is about $50 more expensive than the GTX 970 that it replaced (and $120 more than the NVIDIA-designed reference model of the 970), the performance is likely to be roughly on par with that NVIDIA was selling for $649 over the last year.
This means that even though NVIDIA has pushed up prices year over year for a given class of graphics processor, it's effectively bringing performance levels that were previously much costlier to obtain down to lower price points.
The ASP story can't continue indefinitely, but...
At some point I suspect there will be a ceiling for gaming-oriented graphics chip selling price increases. However, there does seem to be room for the graphics specialist to add products at higher performance/price points before the limit is reached.
For example, there's room for NVIDIA to introduce a product at the $999 price point (i.e., a next generation Titan product), and I could see a cut-down version of that Titan product slotting in at $799.
Heck, if NVIDIA is able to deliver enough performance, a product at a price point of even $1299, with a cut-down variant at, say, $899 could very well be tolerated.
Additionally, NVIDIA's previous product stack had the GTX 970 at $329 and the GTX 960 at around $199. I could see the Pascal-based successor to the GTX 960 coming in at around $249, but offering performance roughly in line with the $499 GTX 980. The successor to the $159 GTX 950 could also come in at perhaps the $199 price point and offer better performance than the outgoing GTX 960 did.
At the end of the day, as long as NVIDIA can deliver significantly improved performance with each successive generation, it should be able to get paid commensurate with that performance.
The article NVIDIA Corporation May Be Able to Push Average Selling Prices Higher originally appeared on Fool.com.
Ashraf Eassa has no position in any stocks mentioned. The Motley Fool owns shares of and recommends NVIDIA. Try any of our Foolish newsletter services free for 30 days. We Fools may not all hold the same opinions, but we all believe that considering a diverse range of insights makes us better investors. The Motley Fool has a disclosure policy.
Copyright 1995 - 2016 The Motley Fool, LLC. All rights reserved. The Motley Fool has a disclosure policy.