Nutritional Supplements Stocks GNC Holdings Inc. and Vitamin Shoppe Inc. Are Lagging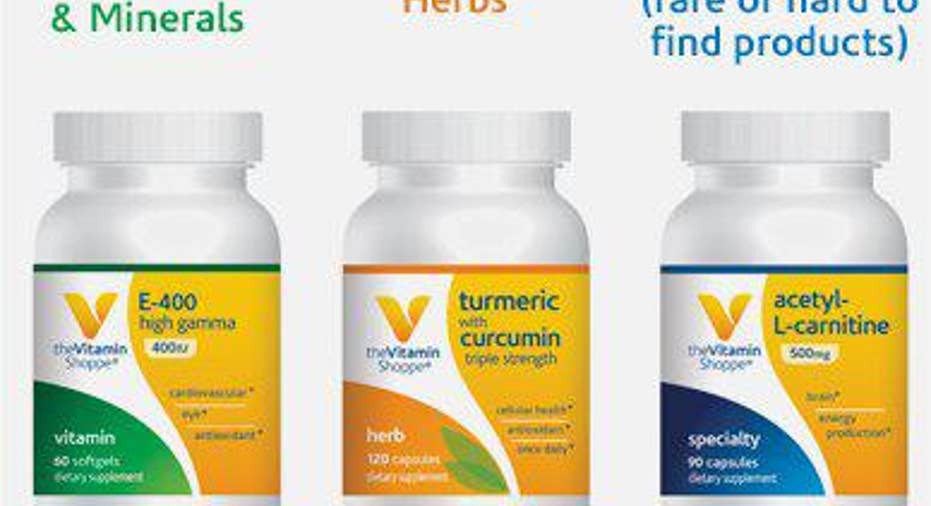 In the past, nutritional supplement makers mostly targeted athletes and bodybuilders. But over the last two decades, demand has risen among mainstream consumers interested in improving their health. Between 2014 and 2020, Persistence Market Research estimates the global sports supplements market will grow at a compound annual growth rate of 9.1%. It also expects the fatty acids supplements, mineral supplements, and sports nutrition markets to all grow at compound annual growth rates of between 7% and 13%.
Source: Pixabay.
But despite that solid growth potential, two of the biggest pure-play retailers in the market -- GNC Holdings and Vitamin Shoppe -- have fared terribly over the past year. Let's take a closer at what happened to both stocks.
GNC HoldingsGNC, the largest nutritional supplements retailer in the U.S., has missed both revenue and earnings expectations for three of its past four quarters. The company was also hit by various investigations and lawsuits across the U.S. regarding herbal supplements. In October, the Oregon attorney general claimed that certain GNC supplements were spiked with "potentially dangerous ingredients." A month later, the U.S. Department of Justice indicted executives of USPlabs, which sells its dietary supplements at GNC stores, for distributing products containing toxic substances. GNC quickly suspended sales of all USPlabs products, but its stock plunged.
To make matters worse, GNC faces intense competition from cheaper third-party brands sold at supermarkets, pharmacies, wholesalers and online retailers. That competition is chipping away at GNC's strategy of attracting return shoppers with membership programs. Between them, these headaches have contributed to the stock's 36% tumblesince the beginning of the year.
Last quarter's earnings didn't inspire much confidence. Revenue rose just 2.4% annually to $672.2 million, missing estimates by $12.2 million. GNC's core retail segment's revenue rose 1.1% and accounted for 72% of its top line, but most of that growth was driven by the addition of 97 new company-owned stores over the past year. Meanwhile, domestic same-store sales dipped 0.3%. Net income plunged 28.9% to $45.7 million, or $0.76 per share, which missed expectations by $0.07 a share.
Looking ahead, GNC doesn't have a clear plan to address either its product safety issues or growing competition. Instead, it's focusing on boosting its same-store sales back to flat to single-digit levels, improving retail product margins, buying back shares, and opening more stores.
Vitamin ShoppeVitamin Shoppe, GNC's closest rival, hasn't beat both sales and earnings estimatessince the first quarter of 2014. Like GNC, the company faces intense regulatory scrutiny and competition, which caused its stock to also decline 36% since the beginning of the year.
Source: Vitamin Shoppe.
But despite a share price decline parallel to GNC's, Vitamin Shoppe remains in slightly better shape. Last quarter, total revenues rose 1.6% annually to $313.9 million, missing estimates by just $3.4 million.
Same-store sales inched up 0.1%, indicating that it can still achieve sales growth without relying on new store openings like GNC. Vitamin Shoppe's net income also rose 15.6% to $14.1 million, or $0.52 per share, which beat expectations by $0.05 per share.
But looking forward, Vitamin Shoppe is also just treading water by targeting flat same-store sales for the year and buying back shares. However, there has been constant speculation that GNC might buy Vitamin Shoppe to bulk up against the competition. Over the past two years, activist investor Carlson Capital has steadily raised its stake in Vitamin Shoppe tonearly 7%. Carlson has recommended that Vitamin Shoppe consider "strategic alternatives," which might pave the way toward a sale.
Watch both stocks, but don't buy them yetGNC and Vitamin Shoppe both look fundamentally cheap at 12 and 16 times earnings, respectively. But both stocks could get even cheaper due to regulatory probes, bad press, and intense competition on multiple fronts. Between them, Vitamin Shoppe is the better choice due to its stronger same-store sales and bottom-line growth, but its weaknesses easily outweigh those strengths.
The article Nutritional Supplements Stocks GNC Holdings Inc. and Vitamin Shoppe Inc. Are Lagging originally appeared on Fool.com.
Leo Sun has no position in any stocks mentioned. The Motley Fool has no position in any of the stocks mentioned. Try any of our Foolish newsletter services free for 30 days. We Fools may not all hold the same opinions, but we all believe that considering a diverse range of insights makes us better investors. The Motley Fool has a disclosure policy.
Copyright 1995 - 2015 The Motley Fool, LLC. All rights reserved. The Motley Fool has a disclosure policy.