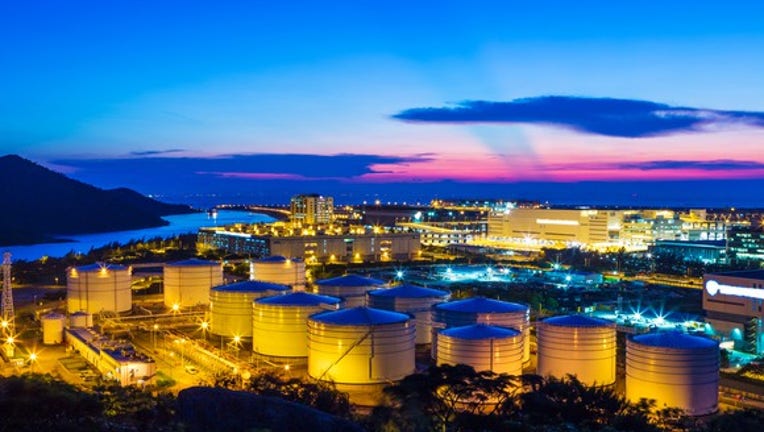 Image source: Getty Images.
Midstream general partner NuStar GP Holdings'(NYSE: NSH) financial results have not moved all that much in quite a while, primarily because cash flow at its master limited partnershipNuStar Energy (NYSE: NS) has plateaued due to the oil market downturn. That was the case again in the fourth quarter after the MLP sent virtually the same amount of money to its parent company as it did the prior year. However, this trend could be about to change after the midstream company completed several strategic initiatives during the quarter, which should help drive cash flow growth in the future. Should that earnings growth materialize, it will eventually flow down to NuStar GP.
NuStar results: The raw numbers
Data source: NuStar GP Holdings.
What happened with NuStar this quarter?
NuStar results were slightly higher thanks to a tax benefit:
NuStar GP continues to receive virtually the same amount of income from NuStar Energy. The only difference this quarter is that the general partner incentive distribution was $0.1 million higher, offset slightly by a reduction in earnings from its limited partner interest.
Meanwhile, distributable cash flow rose thanks to a tax benefit, which reversed a large tax expense in the year-ago period. This increase in cash flow enabled the company to cover its distribution during the quarter. For the full year, NuStar GP generated $92.5 million of distributable cash flow, and it paid $93.6 million in distributions, covering the shortfall with incremental debt.
NuStar Energy also covered its distribution during the quarter at 1.02 times and achieved full-year coverage to 1.07 times. That marked 11 consecutive quarters that the MLP covered its payout.
What management had to say
About the quarter, CEO Brad Barron said, "NuStar GP Holdings, LLC's fourth quarter and full year 2016 results were primarily driven by strong performance from NuStar Energy L.P.'s base pipeline and storage operations."
Barron noted in the MLP's earnings release what drove those results, saying:
However, the more notable highlight during the quarter was the completion of three strategic initiatives. First, the company closed the acquisition of Martin Midstream Partners' (NASDAQ: MMLP) crude oil and refined product terminal assets in the Port of Corpus Christi. NuStar paid Martin Midstream Partners $93 million for the assets, which are expected to produce $13.5 million of annual EBITDA. Second, the company issued $226.5 million of perpetual preferred units, which gives it funding for future growth capital needs. Finally, it officially closed the book on the 2014 sale of its asphalt marketing business by reducing the value of the associated term loan by $58.7 million in exchange for a $110 million cash payment. That transaction also frees up $125 million in borrowing capacity because it eliminates a credit support agreement with the entity. Furthermore, it will boost terminal lease revenue by $2 million per year. As a result of these transactions, NuStar has significantly increased its liquidity and earnings profile.
Looking forward
Regarding what lies ahead, Barron added:
In addition to the higher earnings from those assets, the company has ample liquidity to build or buy additional cash flowing assets. If it can turn that capital into a sustainable cash flow stream, it could allow it to increase the distribution, which would finally drive earnings growth at NuStar GP.
10 stocks we like better than NuStar GP When investing geniuses David and Tom Gardner have a stock tip, it can pay to listen. After all, the newsletter they have run for over a decade, Motley Fool Stock Advisor, has tripled the market.*
David and Tom just revealed what they believe are the 10 best stocks for investors to buy right now... and NuStar GP wasn't one of them! That's right -- they think these 10 stocks are even better buys.
Click here to learn about these picks!
*Stock Advisor returns as of January 4, 2017
Matt DiLallo has no position in any stocks mentioned. The Motley Fool recommends NuStar GP. The Motley Fool has a disclosure policy.