NuStar GP Earnings Remain Rock-Solid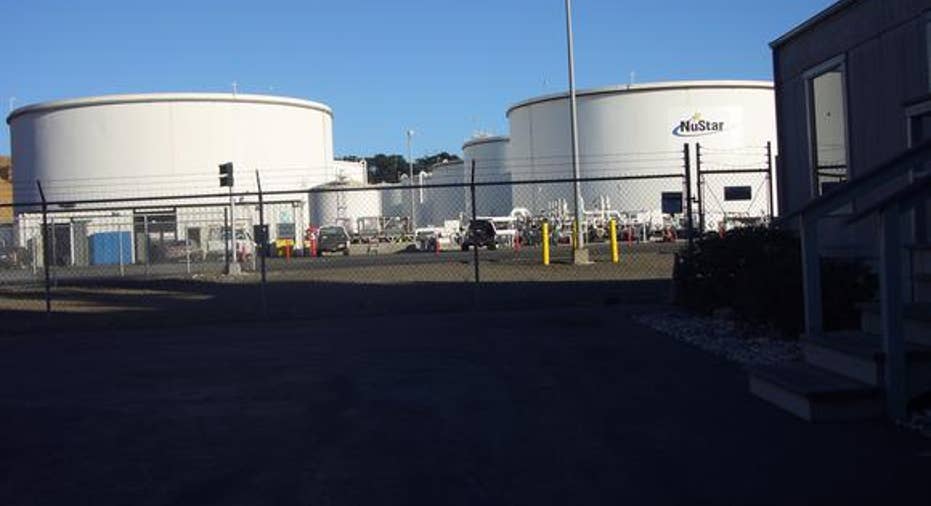 Image source: Flickr user Alexis Madrigal.
The deep downturn in the energy market is causing the midstream sector to make changes, with many MLPs choosing to reduce their generous payouts. That same fate, however, isn't something that NuStar GP nor is MLP NuStar Energy are facing right now, with both companies showing resilience amid the storm in the energy market thanks to a focus on operating fee-based assets. The stability of those assets was on full display during the first quarter, which is why both companies continue to be able to maintain their generous shareholder distributions.
NuStar results: The raw numbers
| | Q1 2016 Actuals | Q1 2015 Actuals | Growth (YOY) |
| --- | --- | --- | --- |
| Total cash distributions from NuStar Energy | $23.9 million | $24.1 million | (0.7%) |
| Distributable cash flow | $23.1 million | $22.9 million | 0.7% |
| DCF per unit | $0.54 | $0.53 | 1.9% |
Data source: NuStar GP Holdings.
What happened with NuStar this quarter?NuStar results were nearly a mirror image of last year:
NuStar GP's only source of income is NuStar Energy, which continues to send it $1.9 million for the general partner interest, $10.8 million for its incentive distribution rights, and $11.1 million for its limited partner interest. The first two are nearly identical to the prior-year period, while the cash flow from its limited partner interest is down ever so slightly.
Outside of that, the only other change from the year-ago period is NuStar's tax situation, which is one of the few variables each quarter. In this case, the company had a $126,000 tax benefit during the quarter against having a $15,000 tax expense in the year-ago quarter. That's the primary reason why distributable cash flow was higher year over year.
That enabled the company to almost entirely cover its quarterly distribution of $0.545 per unit, which is a rate it continues to maintain despite the slight shortfall.
Meanwhile, distribution coverage at NuStar Energy was even stronger at 1.14 times, due to a strong first-quarter showing. It's because NuStar Energy's distribution coverage ratio is so strong right now that NuStar GP continues to be able to be in the position to maintain its own payout.
What management had to sayCEO Brad Barron,commenting on the company's results, said, "NuStar GP Holdings, LLC's quarterly distribution remains at $0.545 per unit due to the continued strength of NuStar Energy L.P.'s diverse asset base."
As mentioned above, all of NuStar GP's income is derived from NuStar Energy, which continues to deliver strong results during the energy market downturn. Barron, who is also the CEO of NuStar Energy, noted in its earnings release that the company, "fared quite well in face of the sustained low crude price environment. We exceeded our per unit guidance ranges and reported DCF from continuing operations available to limited partners that covered the distribution to the limited partners by a strong 1.14 times."
The company's storage segment in particular was strong, with Barron noting that its storage assets "are effectively full" due to the big oversupply of crude oil in the market. That's opening up opportunities for the company, which recently signed a one-year, 850,000-barrel storage contract at its formerly moth-balled Piney Point facility, which will be additive to its financial results later this year.
Looking forwardNuStar Energy is reaffirming the 2016 guidance ranges for its three segments. That being said, it is pulling back the reins on 2016 growth capital spending quite a bit due to weaker market conditions. In fact, it's slashing its capex budget by 50% to a range of $180 million to $200 million, focusing only on its best projects with the highest rates of return. That spending reduction will enable the company to finance its growth with the excess cash on its balance sheet and borrowings under its credit facility as opposed to tapping the capital markets, which is getting very tough to do in the current environment. Despite that environment, the company remains on pace to cover its distribution again this year, which should enable its parent company NuStar GP to roughly do the same.
The article NuStar GP Earnings Remain Rock-Solid originally appeared on Fool.com.
Matt DiLallo has no position in any stocks mentioned. The Motley Fool recommends NuStar GP. Try any of our Foolish newsletter services free for 30 days. We Fools may not all hold the same opinions, but we all believe that considering a diverse range of insights makes us better investors. The Motley Fool has a disclosure policy.
Copyright 1995 - 2016 The Motley Fool, LLC. All rights reserved. The Motley Fool has a disclosure policy.